TikTok Sensation Charli D'Amelio's 'Vaping' Video Goes Viral, Fans Give Mixed Reaction
KEY POINTS
The video showed Charli D'Amelio sitting on a couch and "vaping"
The video soon went viral with over 63,000 views
The TikTok star is yet to comment on the video leak
A video of 16-year-old TikTok sensation Charli D'Amelio "vaping" has surfaced on social media, leaving fans divided.
The video, which was leaked on Twitter, showed D'Amelio sitting on a couch and "vaping." blogger Perez Hilton shared the video with the caption, "TikTok's most followed creator, Charli D'Amelio, who turned 16 in May, is all smiles after taking a hit of whatever she's vaping."
The video soon went viral with over 63,000 views and received divided responses from Twitter users.
Some users claimed that D'Amelio was too young to be vaping and slammed her for promoting it.
"Also think about the role model she is setting as an 'influencer' she is literally telling her fans its OK to do this which is totally untrue also kids who vape are more likely to move onto more threatening drugs than those not vaping so.... yea," one user wrote.
"It's illegal. So no. Vaping is not legal for kids – period," another person wrote.
"I don't know if you realized by now but most of the population that is vaping are teenagers. It's sad how easy it is for them to get it these days," another user wrote.
Some also defended the teen, claiming that it is an anxiety pen.
"You need to calm down, most teenagers have vaped before. from what i'm hearing is that it's actually an anxiety pen. she's probably just showing off that there's smoke," one user wrote.
"Every teenager has hit a vape at least once it rly isn't that big of a deal," wrote another user.
"This is not abnormal 16 year old behavior. She didn't endorse or promote it, and was under the impression this would be private. Whoever leaked this is gross, and intentionally put her in the crossfire for drama, ridicule, hate and lectures, simply for being a teenager," another user wrote.
The TikTok star, who has close to 80 million followers on the app, is yet to comment on the video leak.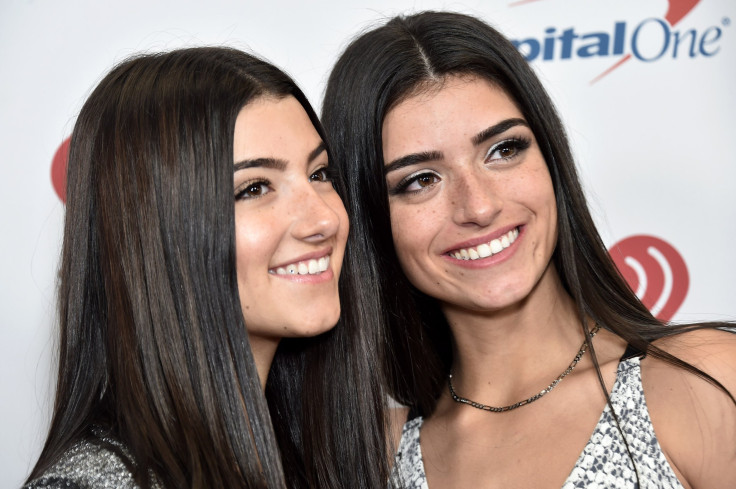 © Copyright IBTimes 2023. All rights reserved.