TikTok Star Charli D'Amelio Apologizes For Chase Hudson Drama: 'I Felt Betrayed'
KEY POINTS
Charli D'Amelio has apologized for her involvement in the Chase Hudson and Nessa Barrett drama
She said she was "extremely hurt" and "felt betrayed" after Hudson admitted to kissing Barrett
Barrett said she considered leaving social media due to the hate
Charli D'Amelio has apologized for her recent statements involving ex-boyfriend Chase Hudson and fellow TikTok star Nessa Barrett after the two received massive backlash this week for sharing a kiss.
On Thursday, D'Amelio took to Instagram Live to apologize for handling her latest drama with Hudson and Barrett "immaturely." She said it broke her heart to see people she loves being condemned on social media following their public spat.
"I apologize for what I said. I was extremely hurt and I felt betrayed, so I did what I had to do to make myself feel better but I know that that was not the right thing to do and I will make sure that that does not happen again. I don't want to make excuses for myself," she said.
D'Amelio lashed out at Hudson on Tuesday after he admitted to kissing Barrett following his breakup with the 16-year-old social media star in April. Since then, both Hudson and Barrett have been on the receiving end of a lot of criticism online, with some even telling the two to kill themselves.
D'Amelio also said that Hudson, 18, and Barrett, 17, did not deserve the hate they were getting. She went on to reveal that she and Hudson, also known as Lil Huddy, had a very long talk and realized they weren't right for each other. Despite this, Hudson will continue to hold a special place in her heart, she said.
"No matter what happens to anyone, I still love Chase from the bottom of my heart, no matter what has happened," she said.
D'Amelio and Hudson dated for a period of three months before calling it quits in April.
Barrett has revealed her thoughts about the latest drama, telling People on Tuesday that she considered quitting social media due to the hate she had received in the past few days.
While she did confirm that she shared a kiss with Hudson, Barrett explained that it did not mean anything to either of them.
"The narrative that is being spun around me is one of hate and s--t shaming, and the constant DM's and emails of people telling me I'm stupid and should kill myself are getting to be too much for to me bear," she said.
Aside from addressing his kiss with Barrett, Hudson also called out several other TikTok stars for cheating on their partners in a post that is now deleted but was captured by fans.
D'Amelio and Hudson are two of TikTok's most popular stars, with more than 60 million followers and over 21 million followers, respectively. Barrett has 9.3 million followers.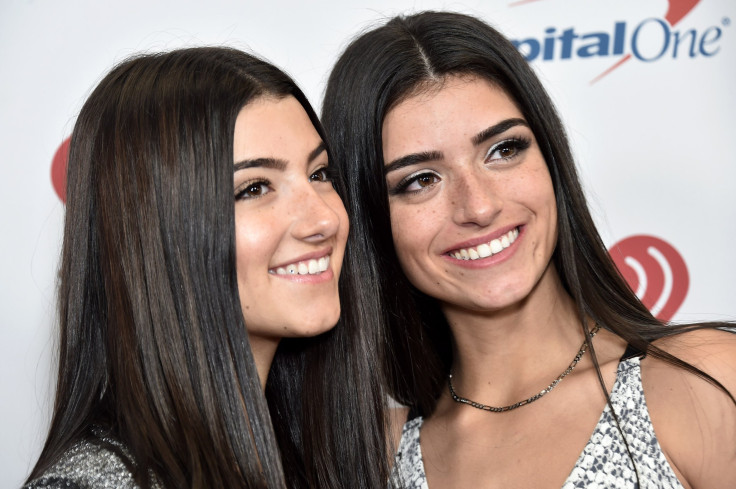 © Copyright IBTimes 2023. All rights reserved.
FOLLOW MORE IBT NEWS ON THE BELOW CHANNELS