TikTok Star Dixie D'Amelio Responds To Critics Who Accused Her Of 'Copying' Charli's Nose Surgery
KEY POINTS
Dixie D'Amelio underwent a surgery last week, years after breaking her nose
She revealed that she had difficulty in breathing
Her sister Charli got a similar surgery done in July
TikTok star Dixie D'Amelio has responded to critics who called out to her for "copying" younger sister Charli D'Amelio's nose surgery.
Dixie took to Twitter Thursday to post a selfie of her following his nose surgery. In the photo, the TikTok star was seen with a splint taped to her nose.
She then went live on Instagram to give details.
"I had surgery today. It went really well, I think. I wanna know the exact time I broke my nose, cause I have so many ideas," she said, adding that she "went ice-skating and slammed my face into the ground" when she was in second grade following which she was asked to undergo a surgery. She, however, waited to get the surgery since she wanted to play sports.
Social media users soon accused her of "copying" her younger sister who underwent a similar surgery in July.
Following this, Dixie took to Twitter to mock those who accused her of "copying."
"I would like to publicly apologize for fixing my nose...i forgot its only one broken nose per family...i'm sorry for copying you Charli :( wont happen again!!" she tweeted.
Dixie also caught up with Hollywood Fix reporters outside a restaurant in California and spoke about how she broke her nose. She also revealed that she underwent surgery because she had breathing difficulty.
"So it is a really long story. So I broke my nose long ago, couldn't breathe my whole life, finally got it fixed," she said.
"Charli got hers fixed first cause she broke her nose more recently and it was dramatic. Now I got it fixed," she continued.
Meanwhile, Dixie has been in the news for her alleged relationship with Noah Beck. They have been spending a lot of quality time together off late and will also be seen in her upcoming music video. In the behind-the-scenes clip from the video, the two were seeing cuddling on the sand and also sharing a few intimate moments. They also appeared to share a kiss.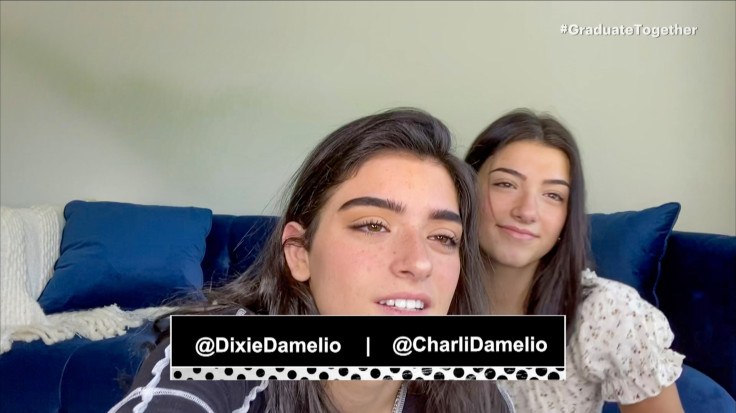 © Copyright IBTimes 2023. All rights reserved.