TikTok Star Noah Beck Talks About Dating Dixie D'Amelio, Body Dysmorphia
KEY POINTS
Noah Beck has developed depression and anxiety since rising to fame
He said he doesn't want to use girlfriend Dixie D'Amelio for clout
Beck said he could see himself marrying D'Amelio someday
TikTok star Noah Beck recently opened up about his high-profile relationship with fellow TikTok star Dixie D'Amelio and how life has been for him since rising to fame.
In an interview with GQ, Beck also revealed how body dysmorphia has taken a toll on him, especially his mental health.
"Everyone things that everything's perfect, and I promise you, I'm going through s**t," he told the outlet. "Body dysmorphia is a thing. There have just been times where I look at myself in the mirror and I'm like, F**k, I'm not playing soccer, and I'm not running every single day," he added.
The former NCAA Division-1 soccer player at the University of Portland admitted his life behind the scenes isn't as perfect as many of his followers deem it to be, saying he has developed depression and anxiety since becoming a social media influencer.
"If I did ever feel sad growing up, I played soccer or talked to my friends, and I would forget about it. Now I'm battling my own stuff every single day. I went viral, kept going viral, and now I'm here. People are so jealous of the top influencers on TikTok because they feel that they are so close to being that. People are like, 'All I need is a couple of videos, and I can be living that life.' It's not like that," he explained.
Speaking about his romance with D'Amelio, Beck said he didn't want to use her girlfriend for clout. "I could care less about that. I love her for her."
Beck said he just feels like he's hanging out with his friend whenever they go out on a date. "But also… she's very attractive. I always tell her she has a dry sense of humor. She'll make a joke and not laugh, whereas I have golden retriever energy."
Beck and D'Amelio have been dating for almost a year. In an interview with ET back in January, he told the outlet he could see himself marrying the TikTok star. "I can definitely see myself marrying Dixie, and that's the goal. I don't wanna waste my time. I don't wanna be with someone if the intention is not to date to marry them. I think she's my forever person."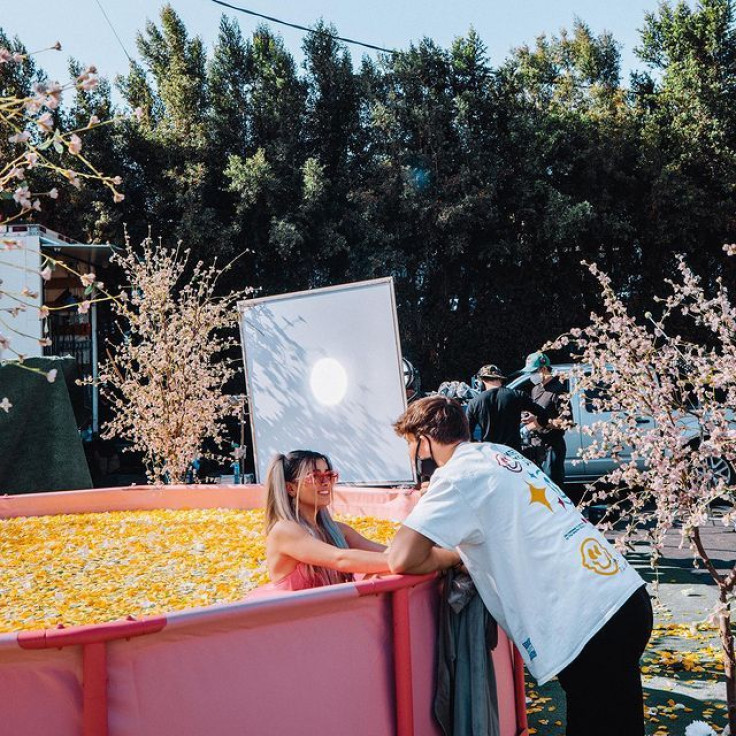 © Copyright IBTimes 2023. All rights reserved.