Tim Tebow Touchdown Tweets Beat Beyonce Pregnancy: Set Record 9,420 Per Second (Photos)
Here comes a new Twitter breaking record: The game winning moment by Tim Tebow's 80-yard touchdown in overtime on Sunday night, Jan 8 is the one.
Twtting rate per second is one interesting way to see what is the the issue in this world. Usually, it increases rapidly when a big disaster or a big event happens such as death of Osaba Bin Laden (5,106), death of Steve Jobs (6,049) or Japan earthquake (5,530).
Recently MTV Music Award confirmation for Beyonce's pregnancy also enjoyed its most tweets per second moment. But the big day for Tim Tebow's moment in the NFL AFC wildcard playoff football game to bring victory for Denver over Pittsburgh proved to be another most-tweeting moment, a record breaking one.
Last night @TimTebow lead the @Denver_Broncos to an overtime playoff win and a new sports Tweets per second record: 9420, announced Twitter.
For overall most-tweets per second, a Japanese television screening of Hayao Miyazaki's anime film Castle in the Sky topped as 25,088 Tweets per second from viewers all over Japan.
But, at least this touchdown moment seemed to be the the twitting event for US football fans.
Check out the record-breaking tweeting moments!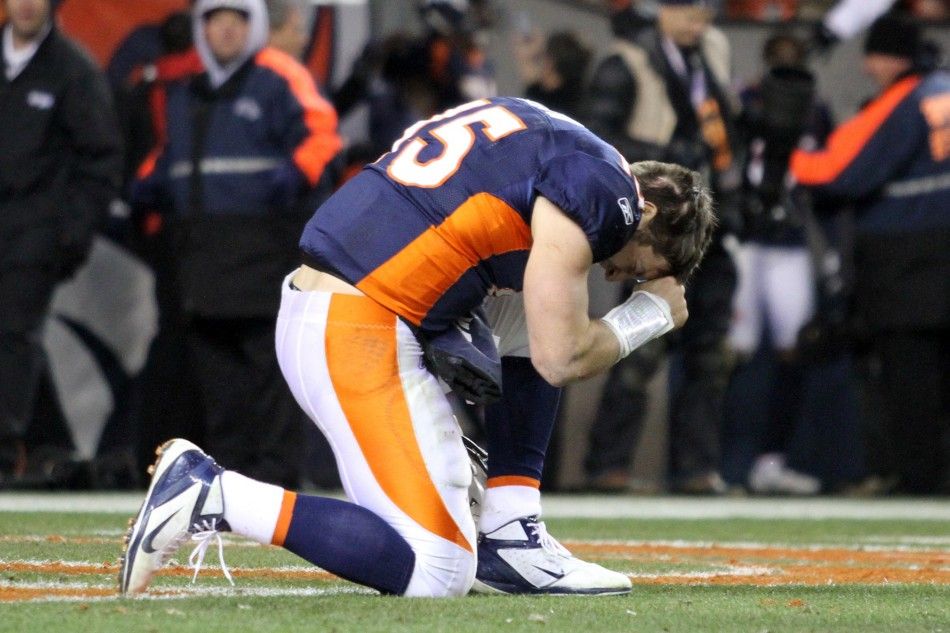 © Copyright IBTimes 2023. All rights reserved.