'That Time I Got Reincarnated As A Slime' Season 2, Episode 38 Live Stream Details And Spoilers
KEY POINTS
Tempest is ready for the upcoming conference
Rimuru and the other dignitaries will discuss the future plans
"That Time I Got Reincarnated as a Slime" Season 2, Episode 38 is scheduled to air Tuesday
An important meeting to determine Tempest's next move is set to begin in "That Time I Got Reincarnated as a Slime" Season 2, Episode 38. Meanwhile, a Majin has appeared with a plan. The new episode is titled "A Meeting of Humans and Monsters."
The official website has released spoiler stills and synopsis of "That Time I Got Reincarnated as a Slime" Season 2, Episode 38. The synopsis suggests Laplace and his colleagues are planning something for Clayman.
Elsewhere, several high-profile officials and kings arrive at Tempest to meet with Rimuru and plan their next move.
In the previous episode, Storm Dragon named Veldora Tempest was completely revived because of Rimuru's efforts. Rimuru met Veldora in the latter's cave.
As a token of gratitude, Veldora presented Rimuru with new Ultimate Skills. Notice revealed after analyzing the remains of Veldora, Rimuru now possesses Veldora: Lord of Storms.
Moreover, Rimuru also unlocked the Ultimate Skill named Uriel after using Unlimited Imprisonment to consolidate all of his abilities. Rimuru is now the master of Raphael: Lord of Wisdom, Uriel: Lord of Vows, Veldora: Lord of Storms, and Beelzebub: Lord of Gluttony.
Rimuru was excited to acquire these skills and use them against the enemies. Later, Rimuru and Veldora arrived at Tempest.
However, Rimuru wanted Veldora to control and compress his massive aura as he might scare the residents of the kingdom. Later, Rimuru introduced Veldora to the citizens of Tempest.
With Veldora joining forces with Rimuru, Tempest is ready to face Clayman and his evil henchmen.
The cast of the anime includes Miho Okasaki as Rimuru Tempest, Ai Kakuma as Albis, Yoshimasa Hosoya as Youm Farmenas, Atsumi Tanezaki as Mjurran, Yo Taichi as Suphia, Chiaki Kobayashi as Shogo Taguchi, Tomoaki Maeno as Veldora, Chikahiro Kobayashi as Ranga, Sho Nogami as Kyoya Tachibana, Hiyori Kono as Kirara Mizutani, Sayaka Senbongi as Shuna, Jun Fukushima as Gabiru, Satoshi Hino as Grucius, M.A.O. as Shion and Manami Numakura as Hinata Sakaguchi.
Fans can watch "That Time I Got Reincarnated as a Slime" Season 2, Episode 38 online on Crunchyroll. This episode will live stream in Japanese with English subtitles this Tuesday.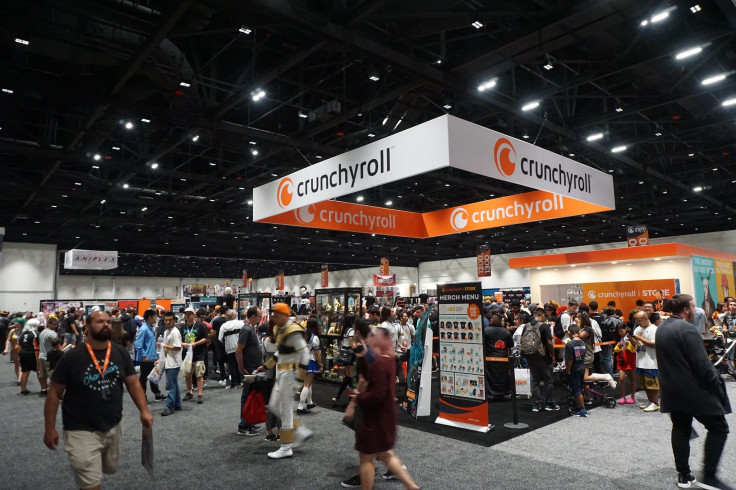 © Copyright IBTimes 2023. All rights reserved.