'Timeless' Season 2 Spoilers: EPs Talk About That Shocking Rittenhouse Twist In The Season 1 Finale, Teases Upcoming Storylines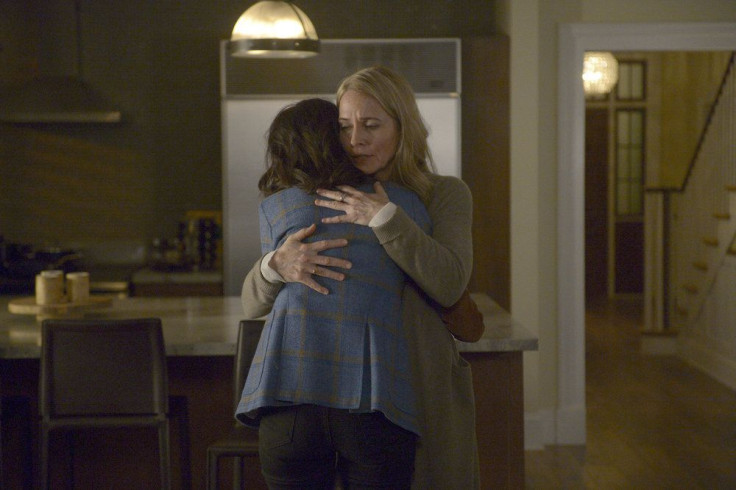 We certainly didn't see that coming. On Monday, NBC's "Timeless" premiered its Season 1 finale and revealed a shocking twist. Lucy's (Abigail Spencer) mother Carol (Susanna Thompson) is secretly a member of Rittenhouse. Moreover, Emma (Annie Wersching) is actually a sleeper agent for the evil organization. She also has control over the mothership.
What will happen in Season 2 if the time-traveling series gets renewed? Well, "Timeless" executive producers Eric Kripke and Shawn Ryan have a lot of plans in store for Lucy, Wyatt (Matt Lanter), Rufus (Malcolm Barrett) and Jiya (Claudia Doumit).
For starters, the sophomore season is sure to explore Carol's important role in Rittenhouse. But was Lucy's mother always a part of the organization? Is she only now a part of the Rittenhouse because she is healthy? "She's always been Rittenhouse," Ryan told TVLine, "This is something that Eric [Kripke] and I had talked about even as we were making the pilot, before we even had writers on staff, that we felt that Lucy's mother was Rittenhouse. We just debated when and how to reveal that. She's someone who in both timelines … has always been a secret and an important member of Rittenhouse."
When asked why Carol was so secretive about her involvement with the organization while Lucy's father advertised about his role in Rittenhouse, Kripke said that the reason will be revealed in Season 2. He added that nothing is accidental and Rittenhouse always plans everything out.
Another storyline that will be touched upon is one involving Jiya. She suffered from some adverse side effects when she traveled on the Lifeboat – a machine designated to carry only three people to the past.
Additionally, the producers talked about their prospects of "Timeless" being renewed for a second season to Entertainment Weekly. "We don't know," Kripke said, "We'll be pitching Season 2 to NBC in April, and I mean, we're hopeful. Our DVR numbers are strong, our international numbers are strong. There are so many issues that play into it these days, so we're hopeful and we have a lot more stories to tell. We'll just have to see what happens."
What are your thoughts about the Season 1 finale? Would you like "Timeless" to be renewed? Hit the comments with your thoughts.
© Copyright IBTimes 2023. All rights reserved.