Toddler Locked Inside Running Dryer Multiple Times, Man Charged With Abuse
An Alabama man was arrested for abusing a toddler on multiple occasions by locking the child inside a running dryer. Steven Garrett Todhunter, 25, was charged with domestic violence by strangulation or suffocation and aggravated child abuse, Shelby County Sheriff's Office records showed Wednesday.
"On numerous occasions Steven G. Todhunter placed the victim in the washing machine or dryer," according to an arrest warrant obtained by the Birmingham News. "When the victim was placed in the dryer (sic), (the suspect) would close and secure the door with a chair, and sometimes turn the dryer on."
According to court papers, Todhunter is the father of a 3-year-old, but it remains unclear if the victim was his child. The age of the toddler was not specified and neither was his relationship with Todhunter.
According to Alabama law, aggravated abuse of a child under the age of six is a Class A felony. The domestic violence charge is a Class B felony and carries a maximum sentence of up to 20 years. After being arrested, Todhunter posted $10,000 bond for each charge and was released from jail Jan. 13. He is due back in court early February.
Todhunter is also accused of choking an adult until the victim "passed out," local media Alabaster Reporter said. This incident also happened during the same time. He "held (the adult) victim against the wall, in a choking manner. During that time, Steven Garrett Todhunter choked the victim to the point that the victim passed out," which led to a domestic violence charge, court documents read.
In August 2018, a babysitter trapped a toddler inside a washing machine and laughed while filming the incident, even as the 2-year-old boy cried. The disturbing video surfaced online showing the baby trying to escape as he pressed his hand against the door.
A similar incident took place during the same year but it did not involve a child. A woman reportedly trapped a dog in a washing machine and posted the video on Instagram. The video shows her dog Cuco inside a washing machine with its face pushed up against the door. However, she later said that the washing machine was turned off.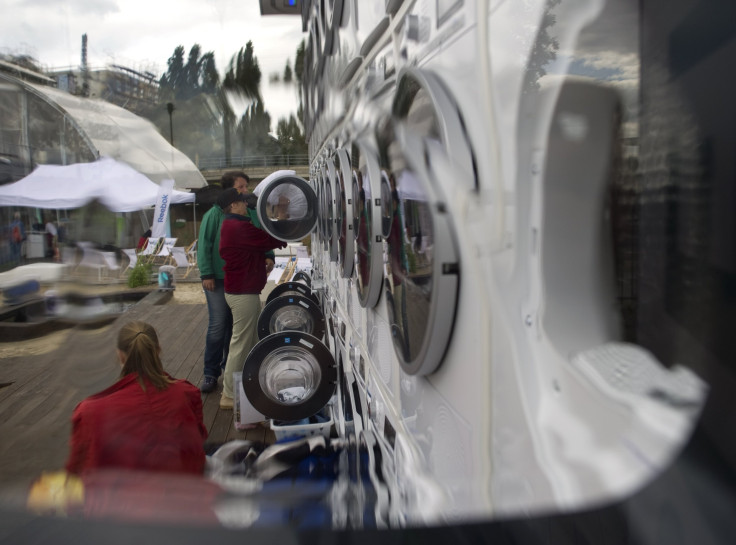 © Copyright IBTimes 2023. All rights reserved.