Toddler Shot As 2 Brothers Argue Over Whose Girlfriend Has Had More Sex
An argument between two brothers over their girlfriends' sex lives resulted in gunfire that left a little girl critically injured in Tarrant, Alabama.
The child's mother and the woman's boyfriend were arrested and charged in connection with the shooting, police said in a Monday update.
The two brothers and their girlfriends were at a gas station when the scuffle broke out last week, WVTM 13 reported. Antonio Dequan Hasberry, 26, was arguing with his sibling about which of their girlfriends was more sexually experienced.
"They were arguing about which girlfriend had the least amount of chastity," Tarrant police Chief Wendell Major said, according to AL.com.
"It's nonsense," he added about the events that led to a bullet being lodged in the child's body.
Following the argument at the gas station, the two couples got inside separate cars and were about to part ways when Hasberry leaned out of his car and shot at the white pickup truck his brother was inside.
Hasberry and his girlfriend, Taneil Lovette Bolden, 23, then left the gas station with their toddler girl in the car.
Hasberry drove towards his brother's residence and shot into his house, but nobody was at home at the time. When the brother arrived in the area and found Hasberry firing rounds into his house, the sibling shot from his own weapon.
The two brothers once again parted ways.
Bolden eventually realized that her 2-year-old girl who was in the vehicle was struck in the gunfire exchange and rushed her to the hospital.
Officers from the Tarrant Police Department were called to the hospital on Aug. 23 at around 5:37 a.m. after being informed about the toddler with a gunshot wound.
The child sustained serious injuries. It was not immediately clear which brother's shot struck had struck the girl.
"We had to track the story down," Major added. "We've got video evidence of the dispute at the gas station, video of the shooting and video captured where they're exchanging drivers after the shooting."
The police department said in an update that they arrested Bolden on Saturday and her boyfriend Sunday.
Hasberry was charged with attempted murder, assault in the first degree, discharging a firearm into an unoccupied dwelling, endangering the welfare of a child and certain persons forbidden to carry a firearm. Bolden was charged with assault in the first degree and endangering the welfare of a child.
The two were arrested because they initiated the shooting that injured the toddler, Major said.
Doctors were initially worried that the child may be left paralyzed but later saw signs of improvement in her upper body, Major added.
"We're waiting on the doctors and praying she makes a full recovery," the chief said, according to the outlet.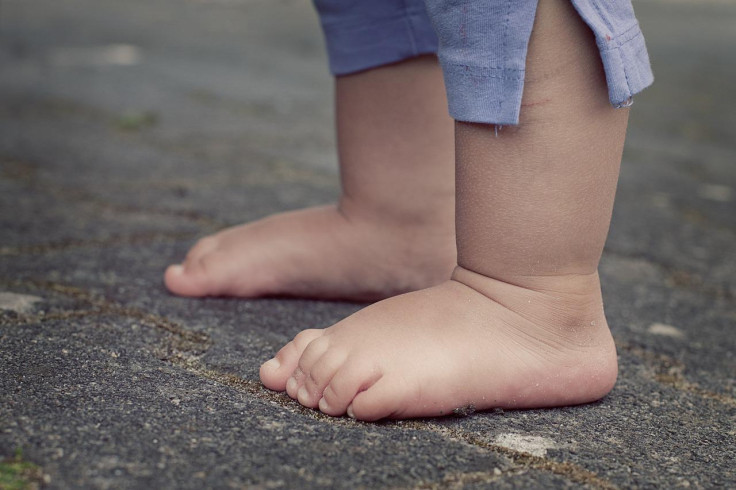 © Copyright IBTimes 2023. All rights reserved.