Toddler's Hot Car Death After Being Trapped For Hours, Ruled A Homicide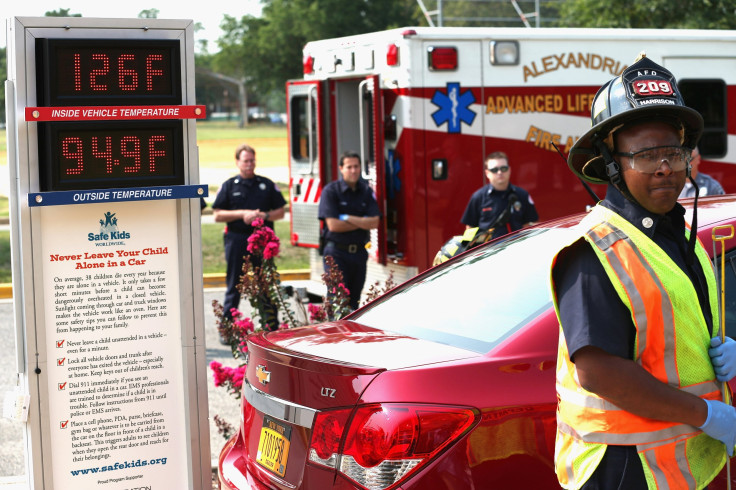 The death of three-year-old child from Houston, Texas, who was left for too long in a hot car, was ruled a homicide by forensic analysts. The ruling came more than three months after the child's death.
Raymond Pryer Jr., was found dead July 19 outside the Discovering Me Academy, a day care center located in the 8000 block of Antoine Drive, after being trapped inside a van for more than four hours as temperature outside rose to an alarming 113 degrees Fahrenheit, Houston Chronicle reported.
The child's father, Raymond Pryer Sr., who had discovered his son's body, said he was not surprised to learn the Harris County Institute of Forensic Sciences had ruled the child's death a homicide.
"People should just take full responsibility for what they did. Everyone involved should be prosecuted," Pryer Sr. said Thursday. "We just don't want this to happen to any other kid. We're just doing our best to fight for him and just trying to stay strong. It's still hard."
Since the child's death, Pryer Sr. has lodged a million dollar lawsuit against the day care center for negligence. Pryer Jr. had come back from a field trip at a nearby park with 30 other children. It was not immediately clear how the three-year-old was the only one who got left behind in the vehicle.
When Pryer Sr. went to pick up his son from the center, he could not find him in the academy. One of the staffers told him the child "had been picked up by someone else." Later, he found out the employee lied to him.
The harrowing tale of what followed next was documented by Dikeisha Whitlock-Pryer, the child's mother, on a website called "RJ Foundation 4 Kids" titled "My Baby's Story."
"After receiving the first phone call from my husband, I started to make my way over to the daycare and that's when I saw the ambulance rushing towards RJ's day care," Whitlock-Pryer wrote on the website. "The next phone call I received from my husband truly made my heart break. I could hear Raymond on the other end of the phone saying, 'what did y'all do to my child?! Baby they're trying to bring him back to life.'"
Whitlock-Pryer recalled rushing to the site where her son's body was found after getting her husband's phone call. Although the paramedics arrived and performed CPR on her son, they could not revive him.
"I picked up my baby and that's when I felt how hot his body was. He was lifeless," she wrote.
Pryer Jr. was pronounced dead at the hospital and the cause of death was determined to be hyperthermia. The Health & Human Services Commission of Texas revoked the day care's operational permit for the northwest Houston location in September, following the incident.
Dane Schiller, a spokesman for the Harris County District Attorney's Office said they were preparing to present "this tragedy to a grand jury in (the) coming months."
In the meantime, Houston police spokesman Victor Senties said the investigation into the child's death would continue following the ruling.
© Copyright IBTimes 2023. All rights reserved.