'Tokyo 24th Ward' Episode 8 Live Stream Details: How To Watch Online [Spoilers]
KEY POINTS
0th showed up in the 24th Ward
"Tokyo 24th Ward" Episode 8 is airing Wednesday
The episode will stream on Crunchyroll and Funimation
The mysterious and world-renowned graffiti artist named 0th is coming in "Tokyo 24th Ward" Episode 8.
The official promo trailer of Episode 8 shows glimpses of 0th in action in the 24th Ward. 0th remains unidentified and Ran and Kunai are influenced by his work. They consider him their mentor.
Meanwhile, Ran, Shuta and Koki get another call from Asumi and they are shown getting transformed into their superhuman forms. Another scene showcases Koki and Shuta sharing an intense moment.
In the last episode, the KANAE system helped the department control crime as the arrest rate skyrocketed.
Meanwhile, following Kunai's attack, Ran was wanted as a witness. Koki started working in the KANAE system department of SARG. The episode also showed a rift between Shuta, Koki and Ran.
"Thanks to the KANAE system which has been in use for two months, the arrest rate has been going up. After Kunai's terrorist attack, Ran is now wanted as a material witness. Koki has been transferred to the department in SARG that operates the KANAE system," the official synopsis of "Tokyo 24th Ward" Episode 7 read.
"Meanwhile, Shuta has had a falling-out with Koki and Ran. His father Rui has gone to Paris to study, so he has been busy taking care of the Aoi Bakery. While he is struggling to bake the Golden Sunrise bread which is a specialty of the bakery, he receives an email from Kozue," the synopsis continued.
The cast of the anime includes Junya Enoki as Shuta Aoi, Yuma Uchida as Ran Akagi, Kaito Ishikawa as Koki Suido, Yui Makino as Mari Sakuragi, Hitomi Nabatame as Sakiko Tsuzuragawa, Sayaka Oohara as Kanae Suido, Atsushi Imaruoka as Yamamori, Yoji Ueda as Hiroki Shirakaba, Yuichi Nakamura as Wataru Chikushi, Hiroya Egashira as Kaoru Shindo, Manaka Iwami as Asumo Saido, Nanami Tomaru as Kinako, Taitem Kusunoki as Gori Suido, Soma Saito as Kunai, Eri Kitamura as Lucky, Rina Hidaka as Kozue Shirakaba and Yumiri Hanamori as Hana Shishido.
"Tokyo 24th Ward" Episode 8 is scheduled for release Wednesday. Fans can watch the anime online on Crunchyroll and Funimation. The episode will live stream in Japanese with English subtitles.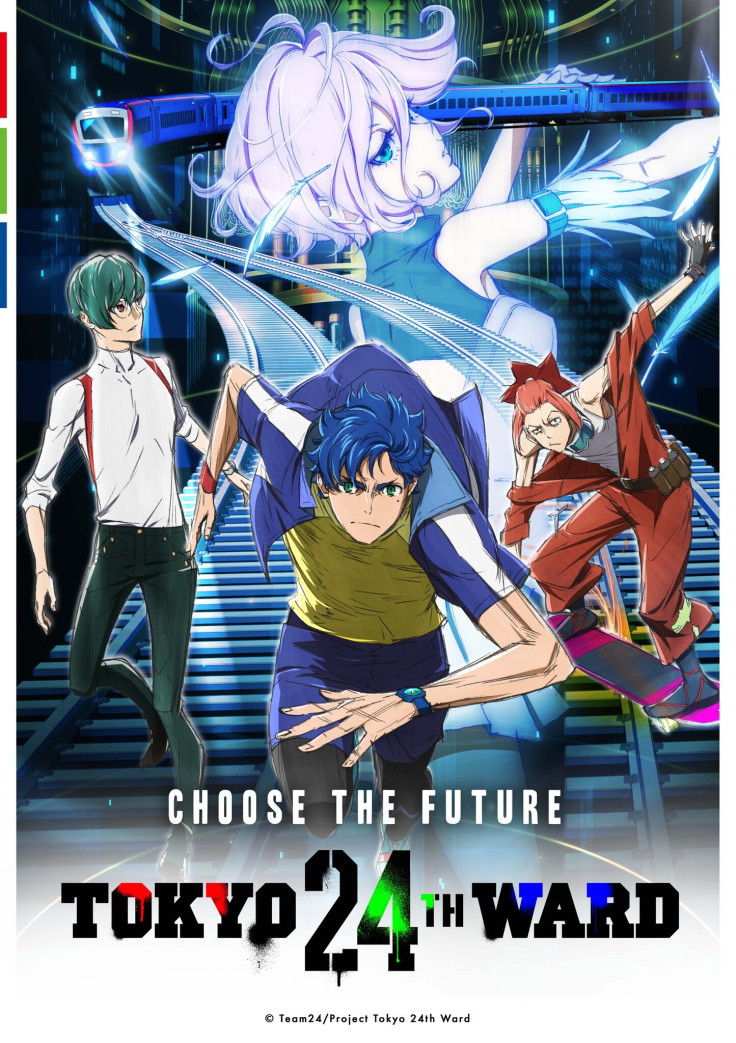 © Copyright IBTimes 2023. All rights reserved.