'Tokyo Revengers' Episode 10 Spoilers: Aftermath Of The Stabbing Incident
KEY POINTS
Takemichi resolves to save Draken
Kiyomasa still wants to kill Draken
"Tokyo Revengers" Episode 10 is set to air Saturday
Despite knowing everything, Takemichi could not save Draken from getting stabbed. However, he is not dead, and in "Tokyo Revengers" Episode 10, Takemichi will give his all to save him and change the future.
The official website released spoiler stills and synopsis of "Tokyo Revengers" Episode 10. Mikey runs up to Draken who is severely wounded after Kiyomasa stabbed him.
Meanwhile, Toman gang members continue to fight against Moebius. Mikey tells Takemichi to take care of Draken while he deals with the enemies.
Takemichi, Emma and Hinata wait for the ambulance to arrive but Kiyomasa and his men appear before them.
It is highly likely Kiyomasa is hellbent on killing Draken and will do anything to stop him from getting the treatment. Takemichi knows he needs to stop Kiyomasa at all costs.
Takemichi challenges Kiyomasa to a fight. It is Takemichi, Hina and Emma's desperate attempt to buy time and save Draken from the enemy. Can Takemichi beat Kiyomasa?
In the previous episode, Takemichi resolves to stop Kiyomasa from killing Draken. He meets Mitsuya and tells him about Kiyomasa's plan.
However, when they reach the parking lot, Draken is already fighting against Moebius' gang members. Draken is mildly wounded and feeling dizzy. Peh is angry and wants to teach Draken a lesson for not standing beside Pah.
Takemichi asks if Peh is the mastermind behind this attack and at this time, the provisional leader of Moebius named Shuji Hanma appears with close to 100 more men.
Later Mikey joins and challenges Shuji. However, Draken and the others are way outnumbered. To their pleasant surprise, the rest of the Toman gang arrives on bikes and prepares to battle against Moebius.
The cast of the anime includes Yūki Shin as Takemichi Hanagaki, Azumi Waki as Hinata Tachibana, Eiji Takeuchi as Nobutaka Osanai, Daisuke Ono as Yasuhiro Muto, Masaaki Mizunaka as Keisuke Baji, Kengo Kawanishi as Nahoya Kawata, Satoshi Hino as Masataka Kiyomizu, Ryota Ohsaka as Naoto Tachibana, Shouta Hayama as Kazushi Yamagishi, Shunsuke Takeuchi as Makoto Suzuki, Showtaro Morikubo as Tetta Kisaki, Yuu Hayashi as Manjiro Sano, Yukihiro Nozuyama as Ryohei Hayashi and Takuya Eguchi as Shuji Hanma.
"Tokyo Revengers" Episode 10 is scheduled to broadcast this Saturday. Crunchyroll is officially streaming the episodes.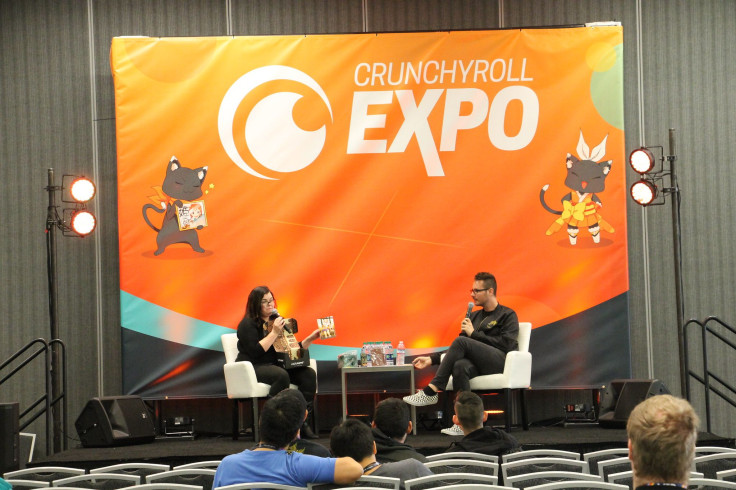 © Copyright IBTimes 2023. All rights reserved.