Tom Cruise Birthday: Interesting Facts, Quotes From Iconic Movie Star
Born on July 3, 1962, Thomas Cruise Mapother IV, professionally known as Tom Cruise, celebrates his 60th birthday this year.
One of the highest-paid movie stars in the world, Cruise has bagged three Golden Globes, been nominated for three Oscars and once for a British Academy Film Award, among many other accolades.
He has also won the hearts of millions of his viewers through iconic films like Top Gun, Jerry Maguire, and the Mission Impossible series.
Here are some interesting facts about the iconic star:
A well-known Disney character is based on Tom Cruise: The animators of the Disney film Aladdin used features from Cruise's face and hair to create the much-loved character Aladdin.
Tom Cruise saved Ray-Ban from a crisis: When Ray-ban faced financial difficulties in 1981, Tom Cruise helped to boost its sales with the help of a little product placement paid for by the brand. The prominent cameos in his movies, Risky Business, Top Gun, and Rain Man helped the company pull through a tough time.
Tom Cruise began acting because of an injury: Tom Cruise who was a passionate wrestler on his high school team was forced to look for an alternative when he suffered a knee injury. He auditioned for the school's production of "Guys and Dolls" which eventually led him to pursue acting professionally.
Tom Cruise pushed through a difficult childhood and overcame a disability: Tom Cruise grew up with an abusive father who abandoned his family when was just 12 years old. As a boy, Tom Cruise suffered from dyslexia which he fought through.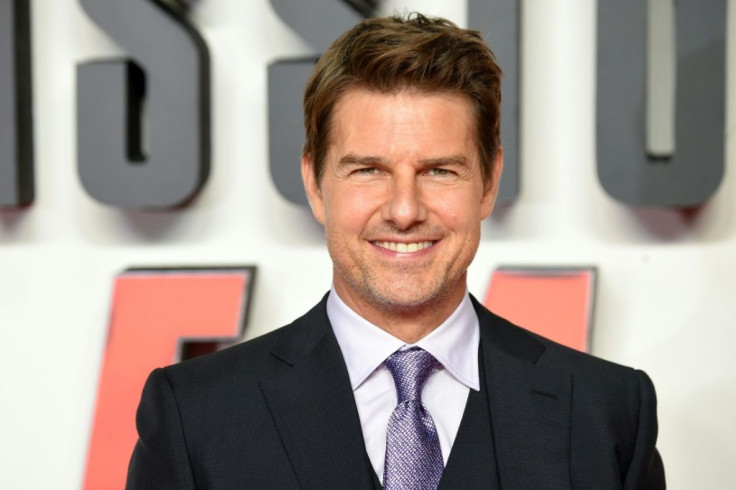 Here are some quotes from the movie star that would help you to appreciate him more (courtesy: Brainy Quote)
"I love what I do. I take great pride in what I do. And I can't do something halfway, three-quarters, nine-tenths. If I'm going to do something, I go all the way."
"When you have to cope with a lot of problems, you're either going to sink or you're going to swim."
"I want a world without war, a world without insanity. I want to see people do well. I don't even think it's as much as what I want for myself. It's more what I want for the people around me. That's what I want."
"I'm passionate about learning. I'm passionate about life"
"When I work, I work very hard. So I look to work with people who have that level of dedication. And I depend on that from everyone. From the director to my crews that I work with."
"When I first started out all the attention could be a bit unnerving, especially when people stared. Now I find the best thing is to just relax. Being recognized is just something you have to get used to."
"Awards are wonderful. I've been nominated many times and I've won many awards. But my journey is not towards that. If it happens it will be a blast. If it doesn't, it's still been a blast."
© Copyright IBTimes 2023. All rights reserved.