Tom Cruise Katie Holmes Divorce: Unlucky Number 33 And 2 Other Bad Luck Numbers For The Actor
Opinion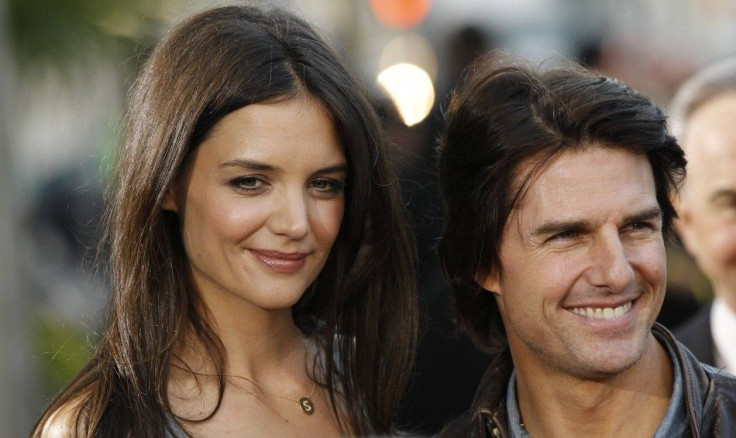 The Tom Cruise and Katie Holmes break up looks like it will be the divorce of the century. With rumors swirling that Tom's career and Scientology were the root of their problems, something more serious might be at work -- unlucky number 33.
Age is just a number, is a very popular phrase. But what if that number is 33, and what if it is cursed.
Tom's marriage to Katie Holmes was lucky (or unlucky) number 3 for him (one half of 33). While Mimi Rogers, Nicole Kidman and Katie Holmes don't seem to have much in common except for their marriage and divorce from Tom Cruise, they also share the number 33. All three women divorced the actor at the ripe age of 33-years-old.
Besides the strange coincidence of all three women being 33 upon breaking up with Tom, there is also the case of Scientology.
The mysterious and often ridiculed religion has a special relationship with the number 33. A former Scientologist revealed to the Huffington Post that the number is known as the Master Teacher. If that means nothing to you, the former Scientologist explained that it represents altruism and increasing your positive energy. It's associated with healing powers through love.
Since Tom Cruise keeps finding wives outside of Scientology, the positive energy and healing powers through love, haven't worked for his relationships.
Fox News also reports that the originating organization of the Church of Scientology, the Hubbard Association of Scientology, lies in a very specific spot - the 33rd parallel in Phoenix, Arizona.
Another odd showing of the number 33 in Tom Cruise's life can be found in his daughter Suri, who is 6-years-old. Suri's involvement or future involvement in Scientology is said to have influenced Katie Holmes to file for divorce. At 6-years-old (3+3!), Suri and the number 33, may have broken up her parents.
Six-year-old Suri might have other numbers working against her father - 666. Blogs and forums have often referred to the child as the devil's baby. Biographer Andrew Morton, who wrote an unauthorized biography of Tom Cruise in 2008 even compared Suri to the devil's child in the cult film 'Rosemary's Baby.' At six, Suri might have begun channeling the devil (666).
Looking at the number 33 it's also important to look and see what Tom Cruise's 33rd movie was. Counting his cameo in A Nightmare on Elm Street 3: Dream Warriors and Austin Powers in Goldmember, along with his narration of 2001's Stanley Kubrick: A Life in Pictures, and 2002's Space Station 3D, Tom Cruise's 33rd movie was 2007's Lions for Lambs.
Lions for Lambs, was Tom's lowest grossing box office flick since the mid 1980's. The film, which was a drama about the connection between a platoon of United States soldiers in Afghanistan, a U.S. senator, a reporter and a California college professor, was the first movie Tom did after his 2006 falling out with Paramount Pictures.
In 2006 Paramount Pictures ended their relationship with Tom Cruise's production company, Cruise/Wagner Productions. Paramount cited erratic behavior as their reasoning to cut ties. In a statement, Sumner Redstone, CEO of Paramount owner Viacom, said that His recent conduct has not been acceptable to Paramount.
Paramount Pictures was founded in 1912, 1+9+1+2 = 13. Thirteen has long been considered an unlucky number. It may be possible that Paramount Pictures has long standing ties with evil beings, and upon their ugly parting with Tom Cruise, cursed him.
Is it possible that the number 33 teamed up with the numbers 666 and 13 to curse Tom Cruise? All things to think about during the Tom Cruise and Katie Holmes divorce.
© Copyright IBTimes 2023. All rights reserved.
FOLLOW MORE IBT NEWS ON THE BELOW CHANNELS