Tom Hanks Photobombs Bridal Shoot In Pennsylvania [Photo]
Actor Tom Hanks surprised a bride in Pennsylvania by photobombing her bridal shoot.
A photographer named Rachel Rowland shared a series of snaps from the wedding ceremony of the bride, Grace Gwaltney, held on March 19.
In the first few photos, the bride and groom are seen posing together. It was the last photo in the slideshow shared on Instagram on Monday, where the bride was standing with her friends, and Hanks photobombed from behind, donning a black jacket.
"I'd like to say a photobomb from Tom Hanks was the best part of yesterday but honestly I'd be lying. (No offense to the GOAT)," Rowland captioned the post. "Yesterday was filled with joy, and laughter and fun and love and family and hugs and I just can't get enough of Grace and Luke."
"But go ahead and swipe swipe swipe for some Hanks action," she added.
Fans took to the comments section to share their reactions.
"So awesome! What a photo bomb!!!" a fan wrote while another user noted how Hanks removed his hat for the photo, "These are stunning. The couple looks so genuinely happy. And I love that Tom Hanks removed his hat for the photos."
Rowland talked about Hanks' appearance during an interview with Pittsburgh Post-Gazette Monday, "We were all walking from the hotel to the limo, and out of nowhere, he pops up and just says, 'My name is Tom Hanks! Can I take a photo with the bride?' We all started screaming and were pretty much in shock."
"He was just as wonderful and charming as you'd assume," Rowland added. "His wife, Rita [Wilson], was there and got in some photos, too."
This is not the first time when Hanks surprised someone on their wedding day. Last year, a couple was celebrating their wedding day with close friends and family when Hanks surprised everyone by crashing the event.
The video of the same was shared on Instagram.
Hanks is currently in Pittsburgh, Pennsylvania for filming a movie, titled "A Man Called Otto," which is a remake of a Swedish flick released in 2015. The movie is expected to release on Dec. 25.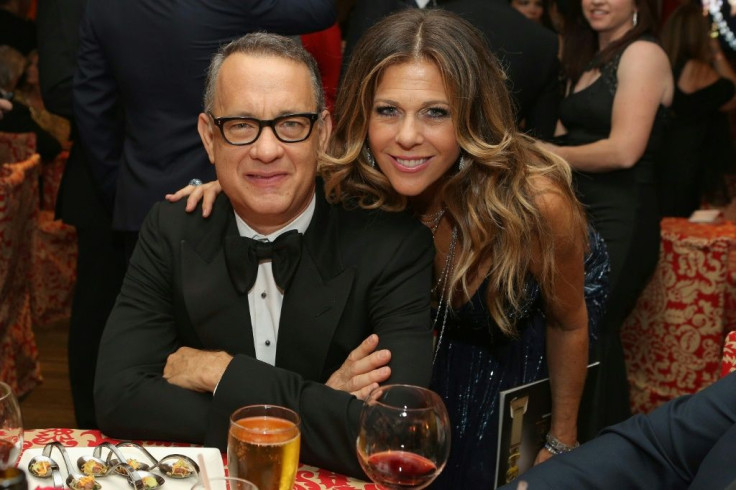 © Copyright IBTimes 2023. All rights reserved.