Tom Hanks, Rita Wilson Volunteer To Donate Blood For Coronavirus Vaccine Research After Surviving COVID-19
KEY POINTS
Tom Hanks and Rita Wilson donate their blood for the coronavirus study
Tom Hanks and Rita Wilson were quarantined in Australia after they tested positive for coronavirus
Tom Hanks said his wife Rita Wilson had a "tougher time" with COVID-19 than him
Tom Hanks and Rita Wilson are willing to donate their blood for coronavirus vaccine research.
Hanks was the first person from Hollywood to confirm that he tested positive for coronavirus. Both Hanks and Wilson are now fine after being quarantined. They survived the disease and are willing to support the COVID-19 research.
In an interview, the "Cast Away" actor revealed that they are willing to do their part for the research. In fact, they offered to donate their blood after learning that they have antibodies for coronavirus.
"A lot of the question is, is what now? What do we do now? Is there something we can do? And, in fact, we just found out that we do carry the antibodies," Hanks recently told NPR's "Wait Wait… Don't Tell Me!" podcast (via MSN).
"We have not only been approached, we have said, 'Do you want our blood? Can we give plasma?' And, in fact, we will be giving it now to the places that hope to work on what I would like to call the 'Hank-ccine,'" he added.
Hanks and Wilson were quarantined in the Land Down Under after they tested positive for coronavirus. Hanks had been giving updates about their condition on Twitter.
In March, they were able to fly back to the United States. When they got home, Hanks thanked those who look after them when they were in Australia.
"We're home now and, like the rest of America, we carry on with sheltering in place and social distancing," Hanks wrote. "Many, many thanks to everyone in Australia who looked after us. Their care and guidance made possible our return to the USA. And many thanks to all of you who reached out with well wishes. Rita and I so appreciate it. Hanx."
In a recent interview, Hanks shared how they were affected by the virus differently. Hanks said that his wife, Wilson, had a tougher time compared to him.
"Rita went through a tougher time than I did," Hanks told host Randy Miller, Deadline reported. "She had a much higher fever. She had lost her sense of taste and sense of smell."
"I had some bad body aches and was very fatigued, and that's how the COVID-19 went through us," he shared.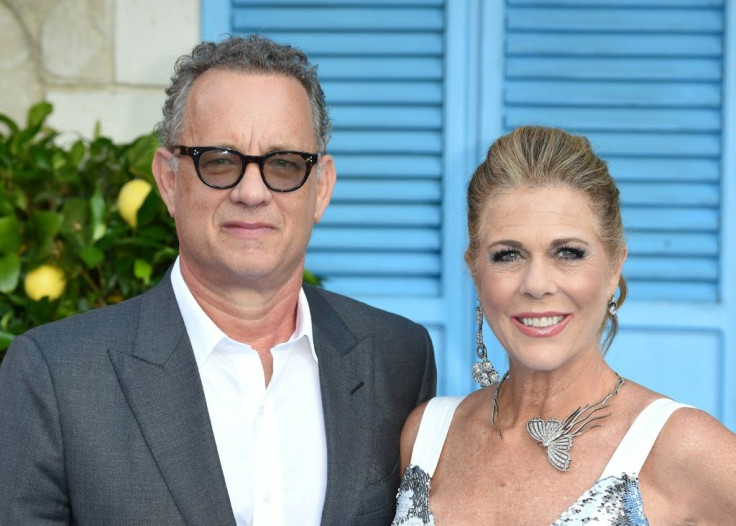 © Copyright IBTimes 2023. All rights reserved.