Tom Hanks Says Killing Of Grandfather Ruined His Father's Life: 'Robbed Him Of Carefree Life'
KEY POINTS
Tom Hanks revealed his father was robbed of a "carefree life" after seeing the killing of his grandfather
Hanks also shared that his father had to testify three times only to see the killer getting "acquitted"
The star will be next seen in Paul Greengrass' upcoming film "News Of The World"
Academy Award-winning actor Tom Hanks opened up about the traumatic experience that completely changed his father Amos Mefford Hanks' life when the latter was just a child. The actor revealed that his father witnessed Hanks' grandfather getting "killed" in front of his own eyes and this robbed him of a "carefree life."
In an interview on "In Depth with Graham Bensinger," the 64-year-old actor recalled one of the most harrowing moments in his father's life, saying that his dad was very young when he (Amos) witnessed his own father's "murder" during a fight.
"It robbed him of a carefree life. It robbed him of a sense of fairness in the world. It was a black mark of injustice and unfairness that landed squarely on his young shoulders," People quoted Hanks, as saying.
The Hollywood star also shared that his father was just 10 or maybe younger when the incident happened inside a California barn where they were staying at the time.
"My dad got a raw deal when he was a very young man because he happened to witness the murder of his father in a fight. He was 8 or 9 or 10 years old and a hired hand killed his father in the barn of the farm that they were growing up in Willows, California," Hanks said.
Talking further about the incident, the "A Beautiful Day In The Neighborhood" star noted that his father was the only one who was present there when the incident took place. The actor also explained that his father was completely "broken" by the horrifying incident and had to go testify "three times."
Hanks also revealed that the man who killed his grandfather was "acquitted."
"He was broken by that experience. He had to go testify as a kid three times, with the lawyers and a judge and a flag and 'Do you hear by solemnly swear. It was a contentious fight by self-defense — because it was a fight. The man [who killed Amos' father] was acquitted," Hanks said during the interview.
Hanks shared that his father had great "artistic desires" but was unable to pursue them because "life didn't deal him the cards."
"I don't know if he ever communicated the great joy of anything that happened in his life," Hanks said.
The esteemed star will be next seen in Paul Greengrass' upcoming movie "News Of The World." The film also stars Mare Winningham, Elizabeth Marvel, and Christopher Hagen in pivotal roles.
"News Of The World" is scheduled to hit the theaters on Dec. 25.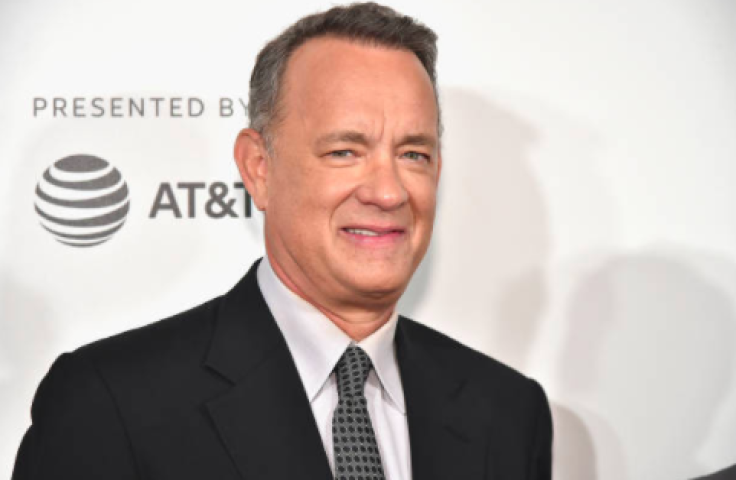 © Copyright IBTimes 2023. All rights reserved.