Tom Hiddleston On Appearing In 'Thor: Love And Thunder' And Season 2 Of 'Loki'
Tom Hiddleston played Loki's character in various Marvel movies, especially in the "Thor" franchise, including "Thor: Ragnarok" in 2017 and "Thor: The Dark World" in 2013. Due to this, fans are speculating that Hiddleston might reprise his character once again for "Thor: Love and Thunder." But the actor said he has "no idea" about it.
During an interview with Gamesradar, Hiddleston was asked if he will be reprising the character again for the upcoming installment. In response, the actor said, "I'm living in a question mark. It's all unknown. You know, I used to think that I could predict these things, but I literally have no idea."
"And I'm not even doing an Andrew Garfield!" he said. "I just don't know."
Actor Andrew Garfield had also teased the same way before he surprised fans with his appearance in the "Spider-Man: No Way Home" movie alongside Tobey Maguire.
"Thor: Love and Thunder" is slated to release on July 8. The movie will star Chris Hemsworth, Natalie Portman, Christian Bale and Taika Waititi, who will also direct the flick.
Besides "Thor: Love and Thunder," Hiddleston also teased the second season of "Loki," which was dropped on Disney+ last year.
"It's very much continuing to excite and challenge me… At the end of season 1, the story isn't over. I think that's really clear," he teased. "Loki's almost more unstable, and as turbulent and passionate and chaotic as he's ever been. And maybe some of that needs resolution. There's stuff to unpack."
Hiddleston previously recalled meeting Hemsworth for the first time before working on the first installment of "Thor" which was released in 2011. The 41-year-old actor noted that they first got cast for the movie in 2009.
"We were at Kenneth Branagh's house in England. And all I see when I look at that photo is inaccessible youth," he said, adding: "I think he went into an old wardrobe. He pulled out these colors because Thor's cape was red and Loki's cape was green."
Besides Marvel movies, the actor will be next seen in the series like "The White Darkness," "The Essex Serpent" and "White Stork."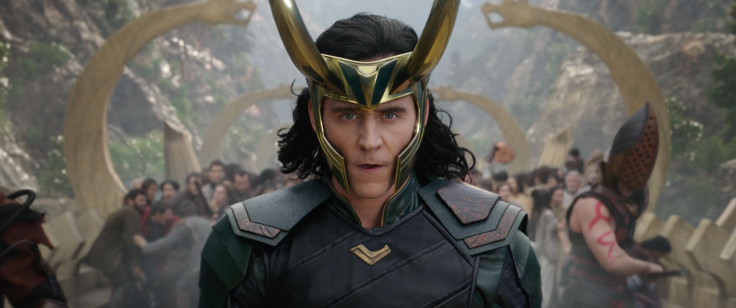 © Copyright IBTimes 2022. All rights reserved.
FOLLOW MORE IBT NEWS ON THE BELOW CHANNELS