Tom Petty Addresses Plagiarism Controversy Over Sam Smith's 'Stay With Me'; Says 'Never Had Any Hard Feelings'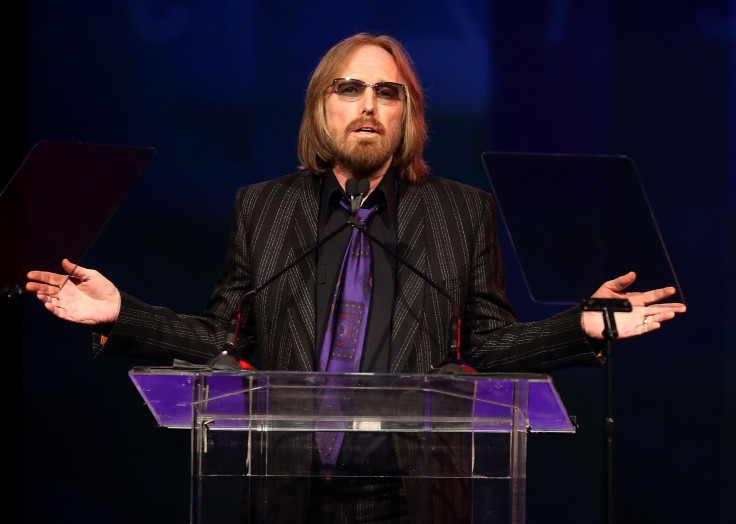 Musician Tom Petty has addressed the controversy over Sam Smith's song "Stay With Me," which commentators have pointed out is remarkably similar to Petty's 1989 hit "I Won't Back Down."
In a statement posted on his website, Petty wrote:
"About the Sam Smith thing. Let me say I have never had any hard feelings toward Sam. All my years of songwriting have shown me these things can happen. Most times you catch it before it gets out the studio door but in this case it got by. Sam's people were very understanding of our predicament and we easily came to an agreement. The word lawsuit was never even said and was never my intention. And no more was to be said about it. How it got out to the press is beyond Sam or myself. Sam did the right thing and I have thought no more about this. A musical accident no more no less. In these times we live in this is hardly news. I wish Sam all the best for his ongoing career. Peace and love to all."
British singer Smith's song topped the U.K. singles chart and made it to No. 2 in the billboard 100 in the U.S., and also secured Grammy nominations for Record of the Year, Song of the Year, and Best Pop Solo Performance, according to the BBC.
An agreement struck between Petty and Smith's management has granted Petty and his Traveling Wilburys bandmate Jeff Lyne, who co-wrote "I Won't Back Down," co-writing credits to Smith's song, as well as 12.5 percent of the authorship royalties generated, according to NPR.
Despite receiving royalties and having a writing credit, Petty and Lynne will not receive a Grammy in the event "Stay With Me" wins any of the awards it is nominated for, Mashable reports.
"Not previously familiar with the 1989 Petty/Lynne song, the writers of Stay With Me listened to 'I Won't Back Down' and acknowledged the similarity," a representative for Smith told the Guardian.
If you want to see the similarities between the two tracks, the video below provides a comparison, which shows that Smiths' song, though slower, effectively has the same melody as Petty and Lynne's 1989 hit.
© Copyright IBTimes 2022. All rights reserved.
FOLLOW MORE IBT NEWS ON THE BELOW CHANNELS