'Tomb Raider' Trailer Released; Gamers React To First Footage
The first trailer for the new "Tomb Raider" reboot was released Wednesday, and it seems like fans are enjoying the video much more than the poster that was released earlier this week.
The first official poster for "Tomb Raider" was criticized by many who believe star Alicia Vikander's neck is photoshopped to the point where it seems unnatural. The trailer, however, isn't getting as much criticism. In fact, it seems like many fans are pretty excited for the new movie.
The "Tomb Raider" promo video makes it clear that this is a reboot that will start at the beginning of Lara's story. The trailer shows Lara (Vikander) getting a message from her dead father. He found a tomb called the Mother of Death, and if a force called Trinity gets to it first, everyone is in trouble. Lara sets off on a dangerous adventure to save the world.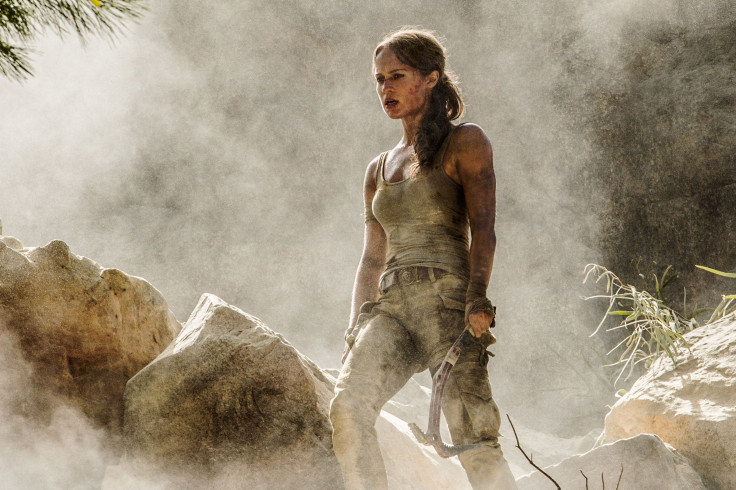 Not only is the film based on the famous video game character, who was played by Angelina Jolie in the 2001 and 2003 movies, but it also takes plenty of inspiration from the 2013 "Tomb Raider" game. That's giving fans a lot of confidence about the Warner Bros. movie.
Video game fans were particularly pleased and noted that this rebooted film franchise could be better than Jolie's two movies.
Of course, adaptations are never exact, and some fans have trouble with that. Whether it's arguing over Vikander's looks or lamenting the apparent exclusion of certain characters, some gamers were disappointed with the trailer.
Gamers might be happy to know that Vikander was familiar with the video games well before auditioning. She had played them as a child with friends on PlayStation and returned to the game when 10th anniversary edition came out. While she's been busy making Oscar winning films like "The Danish Girl" in recent years, she started playing the 2013 and 2015 games that inspired the film before shooting.
"Before I met Roar [Uthaug], our director, I hadn't played the new game, but I knew there were talks about making this film and I heard about the game," Vikander told IGN. "So then I kind of looked it up and I started to play it just before I met him. And I remember that he had also played it, so we talked about a lot of the references from the game."
It wasn't just pre-movie research, though. The Academy Award winner played the game throughout filming as well. "When I was actually shooting I had both a PlayStation in my trailer and at my house," she added. "So yeah, I wanted to be really immersed in that whole world. Of course, we want to make a film that is it's own thing and that hopefully will take the audience on a journey that is new and exciting but that honored the game."
Geneva Robertson-Dworet penned the script for the movie. She seems to be becoming Hollywood's go-to screenwriter for movies about butt-kicking females. She is also writing "Gotham City Sirens" and "Captain Marvel."
"Tomb Raider" is set to hit theaters March 16, 2018.
© Copyright IBTimes 2023. All rights reserved.