Top 10 Innovative Brands And Individuals To Watch For In 2023
Top 10 Innovative Brands And Individuals To Watch For In 2023
Innovative is a term that is sometimes overused and overgeneralized but in the case of the following 10 entities there is grounds for justification.
The concepts and programs these unique leaders have implemented are so cutting edge that the results stemming from them have led to financial abundance, physical and mental restoration ... as well as empowering individuals to overcome their own trauma - and turning it into art.
These are the Top 10 Innovative Brands And Individuals To Watch For In 2023:
Design Anything And Publish Anywhere With The Design Tool Canva
Are you on the hunt for a professional, reliable, and trusted company for all your digital design needs? Well, look no further than the free design tool Canva.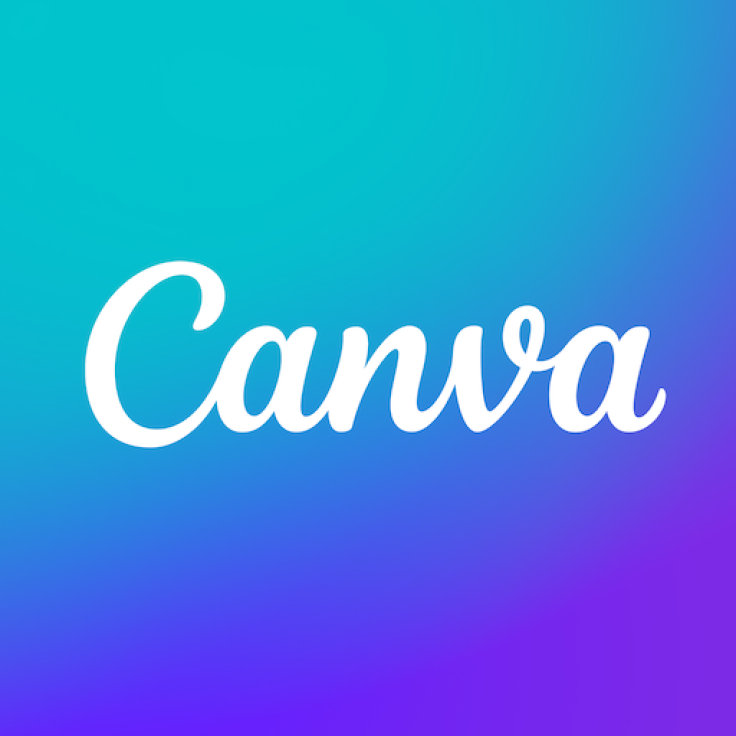 Canva is a free photo editor and video editor that allows users to create stunning social media posts, videos, cards, flyers, photo collages, and more. Canva offers thousands of professional templates, images, and quality content to make the design process as easy as possible. Or, start from scratch and create your own designs to get exactly what you're looking for.
The graphic design application makes it easy to create professional designs and share or print them all in one place. Whether you sign up for the free option or upgrade to Canva Pro or Canva For Teams, there's a perfect fit for everyone.
Whether you're a pro or a beginner, designing has never been more simple. Start today by visiting Canva's website.
2. Online Learning: Watch Thousands Of Creative Courses And Classes On Skillshare
The pandemic had most of the world spending more time indoors than people are used to which led to six out of ten Americans picking up a new hobby or skill to do during their free time or to make money on the side.
Starting a new hobby is not always easy, but one company provides the necessary information to learn just about anything. Skillshare is an online learning platform with thousands of creative courses and classes taught by experts to help people learn new skills.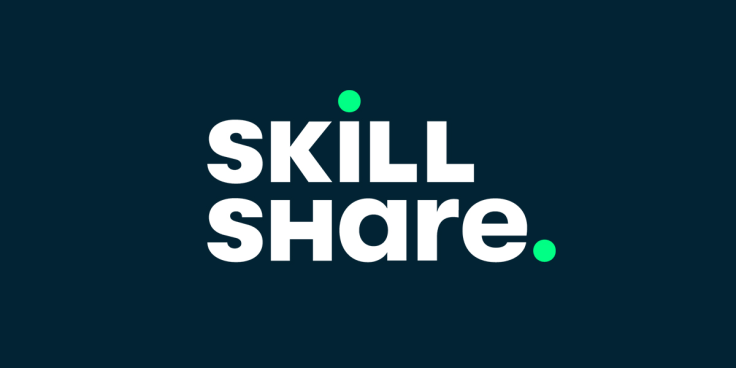 Topics include illustration, design, photography, and more, so whatever skill or hobby you're looking to learn, Skillshare has got you covered. Explore new skills, deepen existing passions, and get lost in your creativity with engaging online classes.
Empower yourself to learn new skills and accomplish real growth on Skillshare's online learning platform. Start today by visiting Skillshare's website and get 1 month free.
3. Share Everything You Create, Curate, And Sell Online With Linktree
The world's most popular link in bio, Linktree is the ideal landing page for everyone. In today's world, having an online presence is a must whether you're a business owner, artist, musician, or other, finding creative ways to engage with your audience is a key component to success.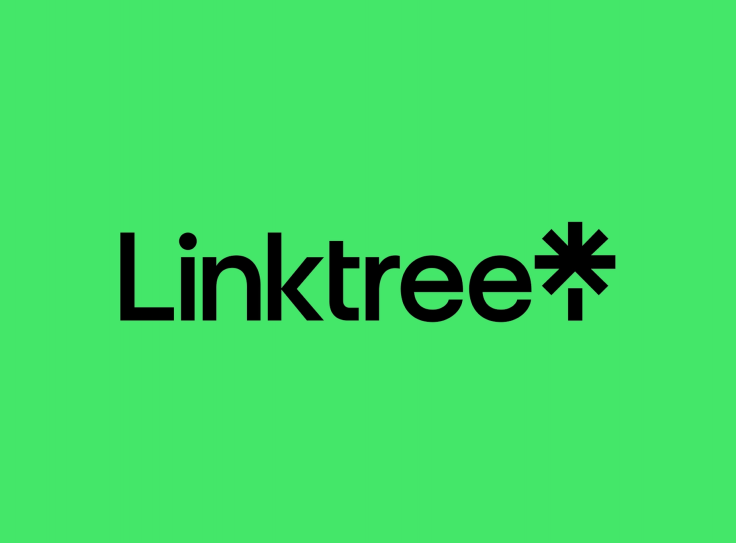 With Linktree, you can connect your socials, website, store, videos, music, podcast, events, and more. The shareable link can be added to any platform and is equipped with tracking technology to analyze your audience and keep them engaged.
Trusted by over 25 million people, Linktree is essential when it comes to the online sphere. Whatever you need, Linktree can provide. Share your content, sell products, collect payments, and grow your audience all in one place.
If you're looking for a fast and friendly way to share or sell what you create, Linktree can help. Get started today by visiting their website.
4. Meet Natalie Dawson, The Powerhouse Behind Cardone Ventures
Creating a Fortune 500 company in less than a decade is a dream for many but for Natalie Dawson, it is a reality.
Speaker, podcaster, educator. Natalie serves as the EVP of Operations focused on talent acquisition, development of business growth strategies, and strategic workforce planning activities. She has found the code to construct a skeleton that can make any organization more effective.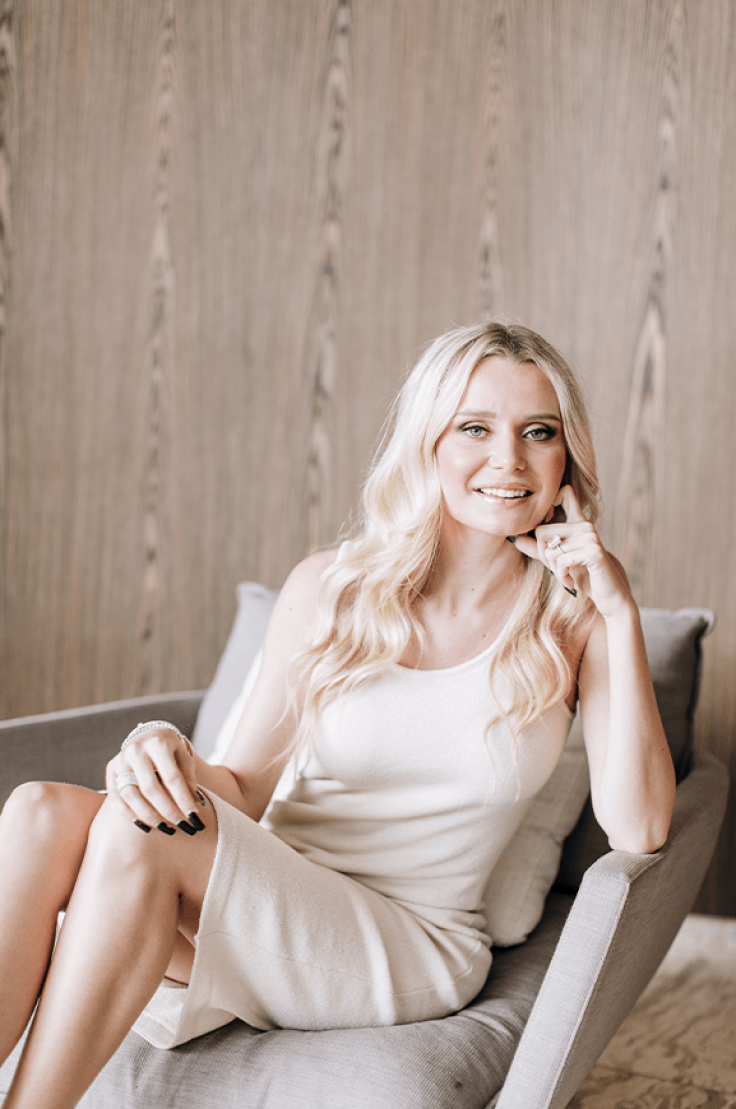 Author of the bestseller Teamwork: How to Build a High-Performance Team, Dawson has no cost of capital and no outside investment. In 30 months Cardone Ventures has generated 60 million in revenue and over 30 million in EBITDA. Dawson is responsible for the operations and finding, hiring, aligning, developing and retaining the team that allows the business to scale profitably.
To follow Natalie Dawson's journey of creating a culture that engages employees while simultaneously ensuring the business mission, values and goals are shared and aligned,
5.Rebecca Perez And The #GOSS Empire She Is Creating
Only a few of the entrepreneurs who start working on their dreams end up really achieving them. Rebecca Perez has successfully created a global platform that inspires and empowers women worldwide.
Founder of GOSS Magazine and the author of 101 Ways To #BeGossy: a pragmatic business bible designed for women, Perez is overtaking the industry with her commitment to reclaiming the women's space in business.
To tap into the infinite power of women, Perez follows the mantra of collaboration over competition which helps her to unite women. Perez has committed her life to assisting women in thriving and supporting their professional ambitions in every manner because she is at the forefront of women's equality in every sector. Her desire to be a mentor to women led to the creation of the GOSS Club.
To join the #BeGossy revolution, go to the GOSS website. You can also follow them on Instagram.
6. Effective, Natural, And Safe: Jeremy Hoffman Is The Gateway To Your Wellbeing
If you experience constant stress, fatigue, brain fog, and other symptoms, the culprit may be caffeine. The consumption of caffeine is a socially accepted addictive practice, but as more light is shed on this situation, the reduced caffeine movement is taking form.
One individual making a change is Jeremy Hoffmann, founder of Oasis Adaptogens. In line with his mission to help others, Hoffmann also offers a Self Mastery Program to remind individuals of their greatest potential by expanding their perspective, practical spirituality, breathwork and meditation.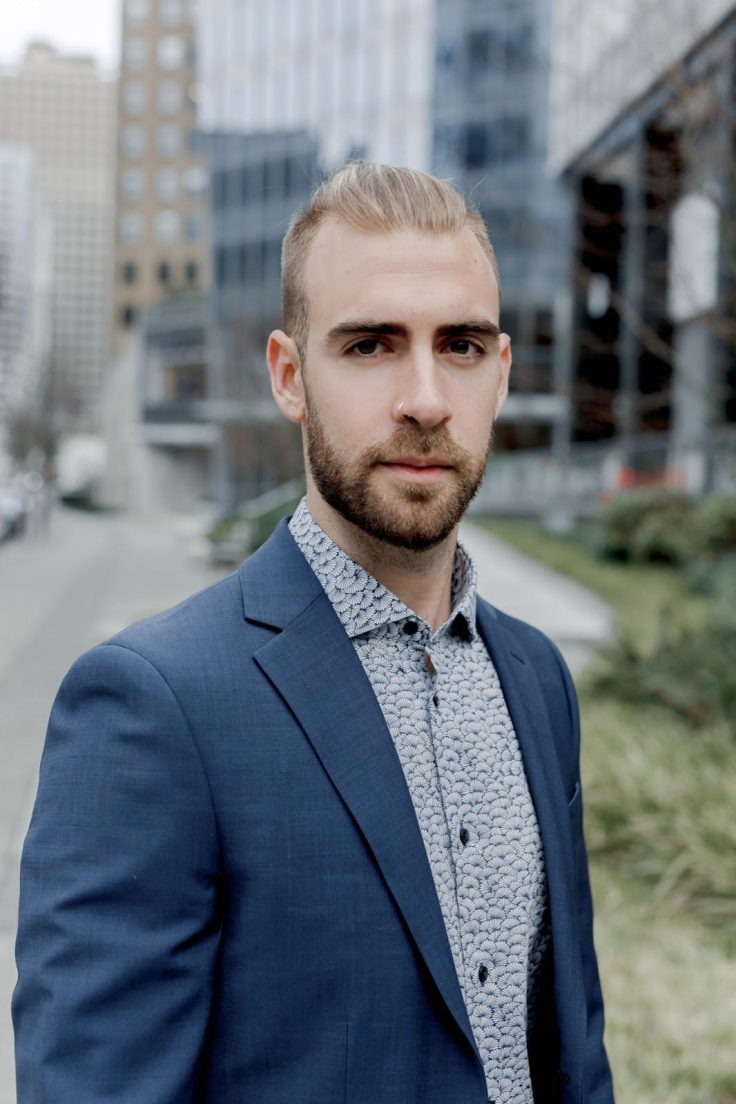 Hoffmann's wellness company Oasis Adaptogens is dedicated to providing 100% natural alternatives to caffeine to lessen the effects of stress, build immunity, and restore energy. Not Coffee, awarded "Best in Show" at Planted Expo, Canada's largest plant-based expo, is the most concentrated coffee alternative on the market!
Heal your mind, body, and soul with functional mushrooms, adaptogens, and minerals, and visit Oasis Adaptogens today!
7. Change Your Life With Rudi Riekstins – A Leader Called Upon By Leaders In The Corporate Business World
Rudi Riekstins, business and personal master mindset coach, is a phenomenon in the life coaching industry. Specializing in getting individuals, groups, and large organizations unstuck, his impactful leadership programs have elevated thousands of people who have experienced powerful transformation.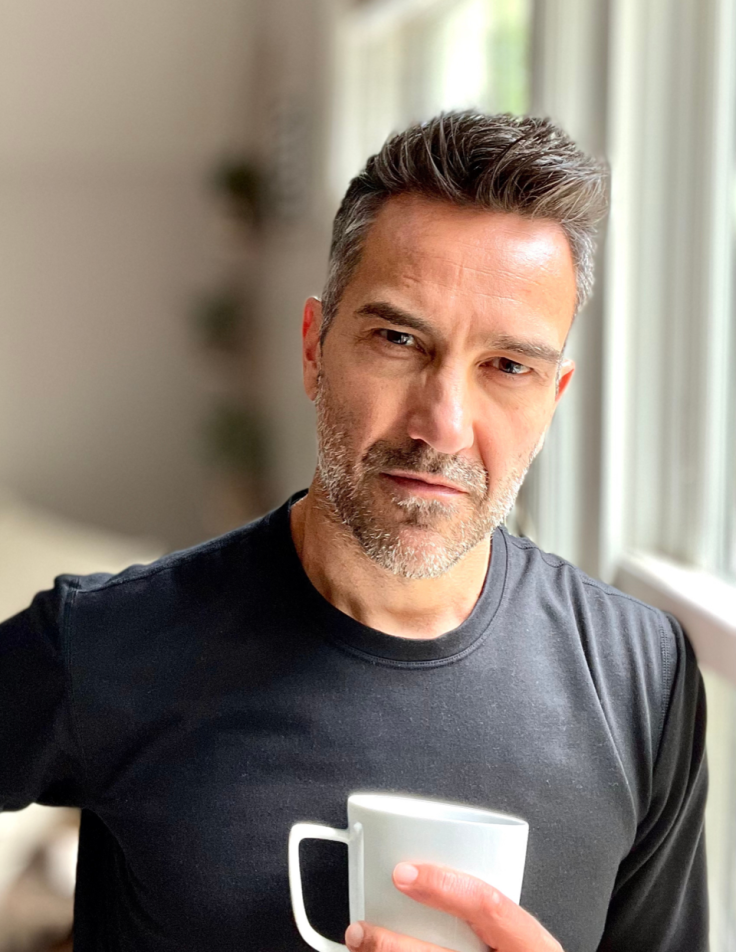 When Riekstins works with organizations, he aligns the people to the business through a unified goal. His work creates effective, lasting systemic change, a culture that drives accelerated growth in people and performance – a win-win for everybody. The results pay the highest dividends – fulfillment.
Awarded Top #5 Coach by Thrive Global and a Top 20 Global Thought Leader in 2022, the ambitious visionary also hosts the popular InPowered Life Podcast and is the co-founder of InPower University.
So, if you want to live your most empowered life, elevate your business, or transform your company culture, schedule a consultation call on Rudi Riekstins' website for a chance worth taking.
8. The Future-Forward, Fast-Movin', Funds Raisin' Team At Muze Capital Advisors
If you're an entrepreneur going through another round of raising right now - you don't need me to explain the value of having a corporate finance firm to help you through.
Muze Capital Advisors works with some of the fastest growing businesses in London and beyond. Piloted by Managing Director Jamie Yanowski, Muze's team is young, energetic, and future forward - while supplemented by well-seasoned senior advisors that add insight to the firm's novel and innovative approach to capital raising.

In a notoriously slow-moving industry - these guys are known to move fast: bringing in investors from far outside their client's established network, extracting value in the eyes of these investors, all while using the latest tech and practices to make the process as efficient as possible.
Muze Capital Advisors have built a profitable crossroad for both entrepreneurs and investors - find them here.
9. Heath Walters Is Making A Splash In The Financial Planning Industry
According to a recent Forbes article, Financial Advisors do not provide tax planning services, a key element for high-wealth individuals or business owners. Tax planning not only lessens the burden of taxes but also strengthens a client's portfolio and goes toward retirement savings.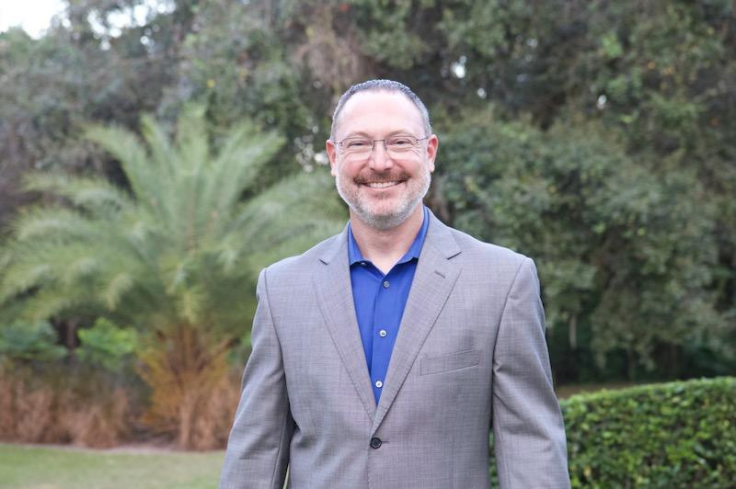 After noticing this gap, Heath Walters decided to provide a solution. With 10 years of experience under his belt, Walters allows financial advisors to provide tax planning services for their clients to get an all-around financial plan.
Heath Walters is a strategic tax planning specialist who helps financial planning firms build the practice they love by winning more high-value clients. Founder of The Walters Institute, his company provides on-demand tax planning, education, and support for RIA's and their High Net Worth prospects and clients.
If you're ready to up-level your institution and win more clients, Heath Walters can help. Book a consultation call today to get started.
10. Andrea Flack-Wetherald Blends Improv And Leadership
Andrea Flack-Wetherald may be a masterful teacher of mindful improv, but she's certainly not making things up as she goes. The rising entrepreneurial star has connected improv, mindfulness, and leadership into a personal brand that continues to turn heads.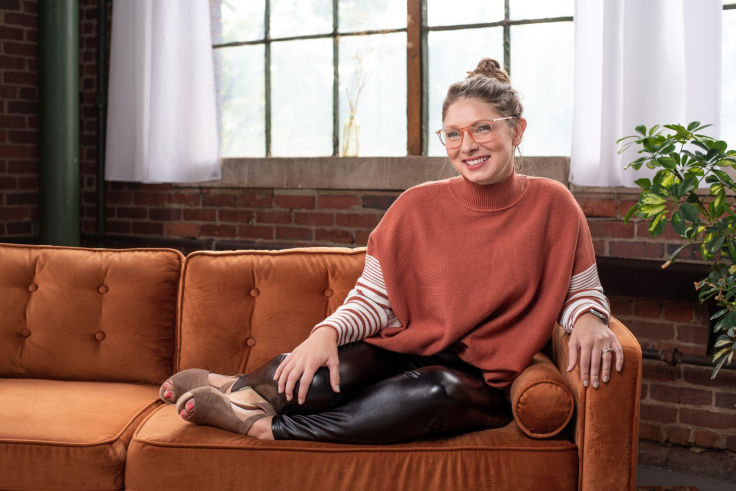 It all began with her debut book, "The Funny Thing About Forgiveness," which featured a forward from the legendary actor and improv comedian Colin Mochrie. The book highlights both the mind and skill sets that leaders can learn from the craft of improv to apply to the difficult act of forgiveness.
There's a lot that leaders can learn from improv. Flack-Wetherald has built a community of mindful improv leaders that continues to grow. Flack-Wetherald is also a frequent guest on many top-tier podcasts, including recent appearances on the speaker and thought leader Claude Silver's podcast.
It may be improv, but it's no act: Andrea Flack-Wetherald has much to offer leaders in 2023.