Top 15 Fashion Pinners To Follow On Pinterest
Pinterest was made for fashion fanatics. Nowhere else on the web offers such insanely beautiful visuals quite like Pinterest, perfect for stylistas looking for inspiration.
The image-based social networking site, founded in March 2010, is an online scrapbook of sorts. Pinterest allows users (aka pinners) to pin their favorite photos, sites and interests to their Pinterest boards. Users also have the option to like or to send to their Facebook or Twitter accounts.
Traffic spiked 50 percent between February 2012 and January 2012, according to an Experian report titled The 2012 Digital Marketer as reported by ZDNet. Pinterest is female-friendly with women representing 60 percent of users. Approximately 55 percent are between the ages of 25 and 44, according to the same Experian report.
Pinterest is becoming more and more popular as the social networking site gains momentum from socially-connected individuals as well as popular brands. In fact, according to a Venture Beat report out Monday, Pinterest now drives more e-commerce revenue per click than either Twitter or Facebook.
If you're an e-commerce marketer and you're not already on the Pinterest bandwagon, you need to hop on it as soon as you can. Pinterest is the first social network that's delivering not only lots of traffic but also real revenue and lots of new customers, wrote Jeffrey Zwelling of Venture Beat.
The site has developed quite the following in the fashion world with names like Refinery29, Women's Wear Daily, Michael Kors, Harper's Bazaar and more becoming bona fide pinners.
Here are the top 15 fashion pinners to follow on Pinterest. Let us know what you think! Leave your feedback in the comments section below.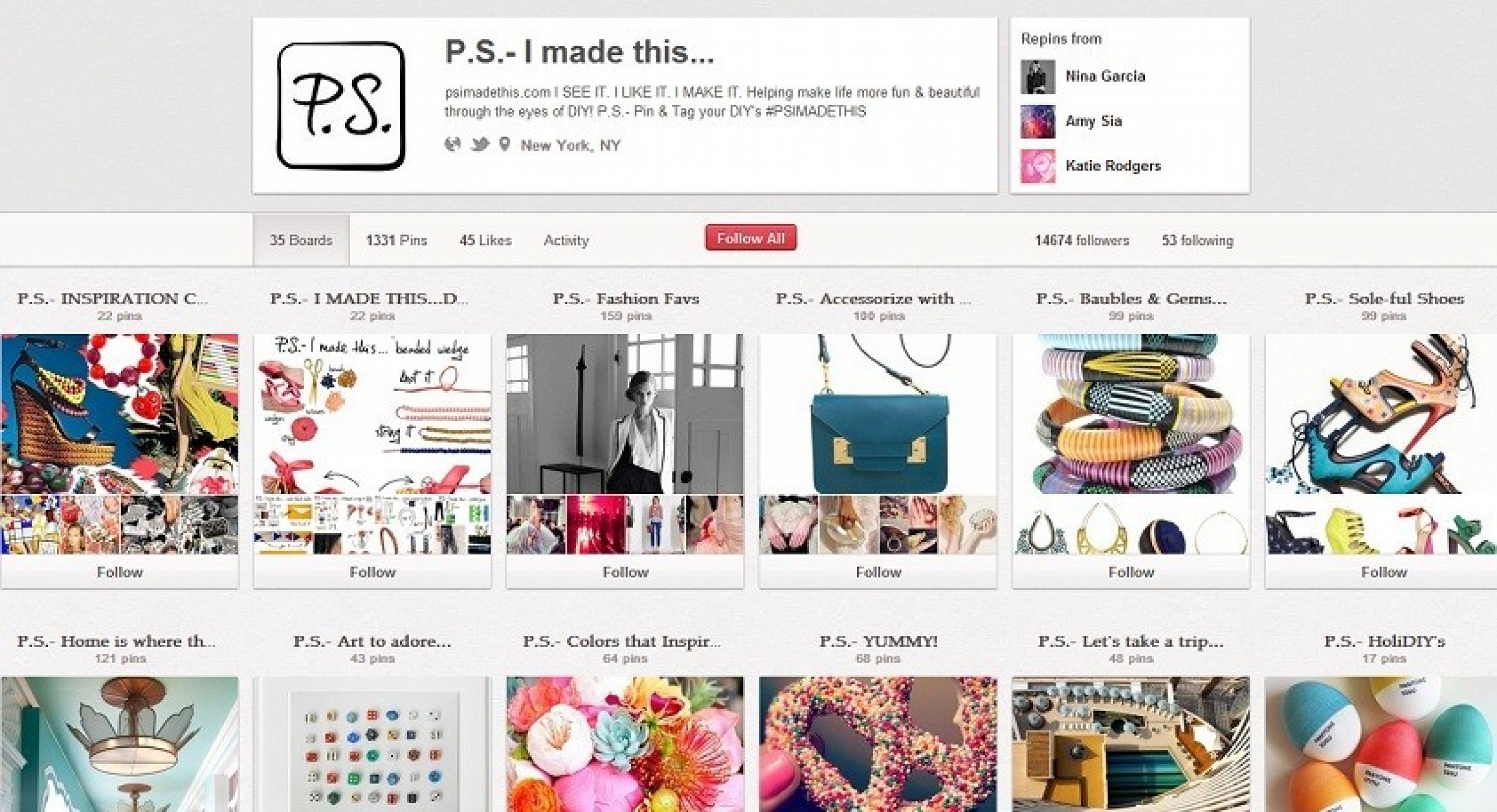 © Copyright IBTimes 2023. All rights reserved.