Top 3 Crowdfunded Automatic Watches in 2020: CIGA, TRIWA and LIV
This article uses affiliate links, which means if you purchase products through these links, we may earn a commission. Click here to see our
T&C
. For licensing please click
here
.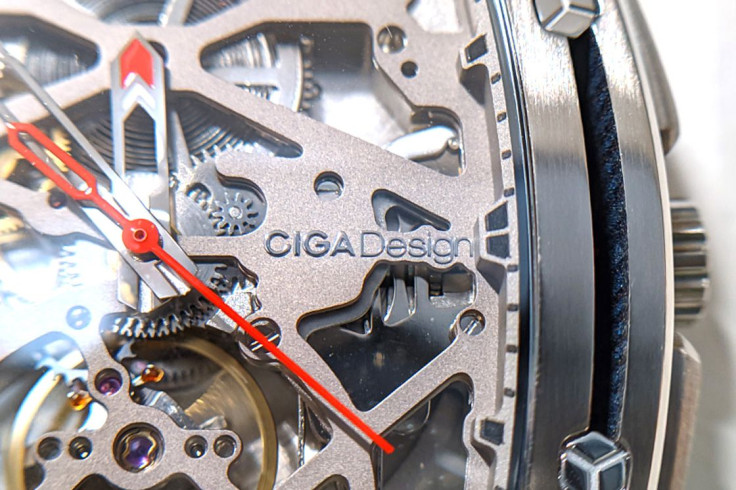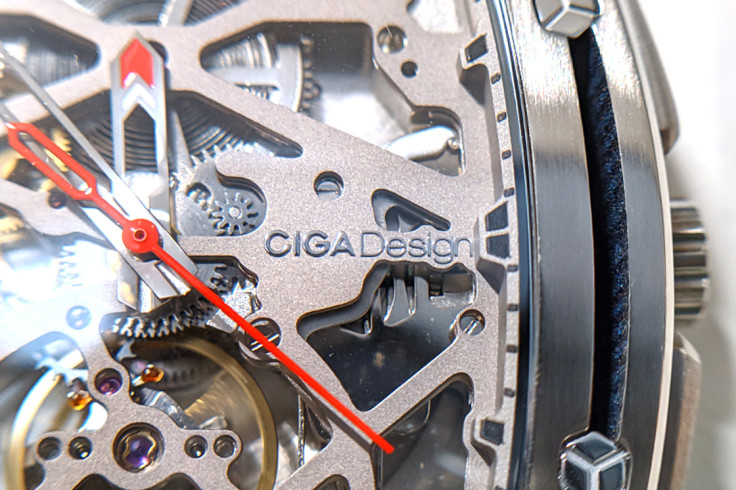 Are watches going obsolete? There have been predictions that watches will become a thing of the past ever since the smartphone became a norm. But watches are making a comeback through the likes of smartwatches, especially given a leg up by Apple Watch (According to reports sold more than 30 million units in 2019, more than the whole Swiss watch industry combined), and we've already covered our favorites in our featured smartwatch articles.
Another trend that's keeping the watch segment alive is the rise of watches being backed by crowdfunding. Niche watchmakers are producing affordable, high quality timepieces that circumvents the typically expensive costs that are involved with major watch brands. This allows consumers to get their hands on timepieces at more affordable prices, while still getting 'luxury' level craftsmanship.
One of the biggest contributing factors to this new niche market is the rise of crowdfunding, which allows direct customer access to the watchmakers, sans the added costs of marketing and retail.
Here are three crowdfunded automatic watches we've tested hands-on that watch enthusiasts should not miss out on: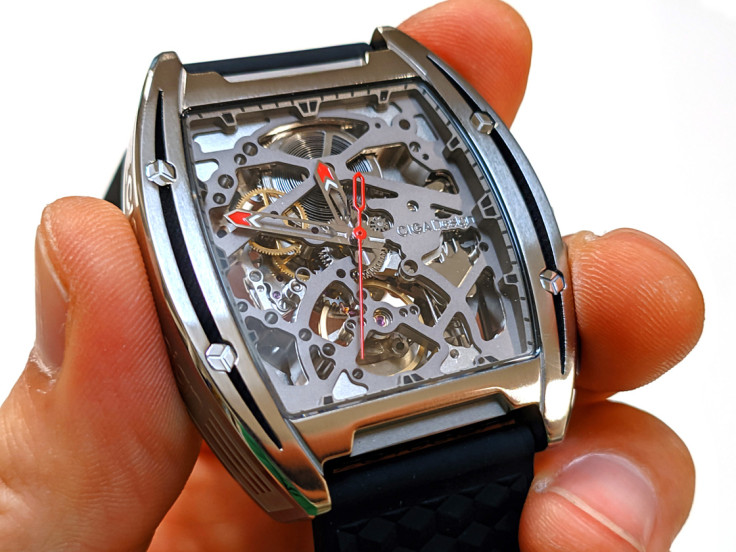 1. CIGA Design Z-Series
Who is it for?
People who love the transparent 'skeleton' design. The Z-Series sports a see-through design where you can see all the inner workings of its automatic Seagull movement
Amazing value at less than $280 USD on Indiegogo (At the time of writing this article)
Famously acquired by Xiaomi - a company better known as a major smartphone manufacturer, the CIGA Design Z-Series offers the mechanical goodness that is a far cry from OLED panels, silicon chips and lithium-ion batteries.
Featuring a hollow design, with this watch you can fully indulge (get pleasantly distracted) in the mechanical marvel of an automatic watch. It has the added benefit of showing you visually how much reserve is left, and how much to wind up if necessary.
The titanium body is intricately machined with two slits on the side that a junior engineer like me is not able to name the process used to form it, and there's amazing details like a gear that's colored red inside of one of the slits, which turns when the watch is being manually wounded.
The watch has a durable design that will last, with an artificial sapphire lens, titanium case, and silicon straps (As well as a bonus leather strap).
Probably the best feature of them all is the price of this watch. It looks nothing like a $279 USD timepiece, and is probably the best automatic watch you can buy at this price.
Checkout our full hands-on review of the CIGA Design Z-Series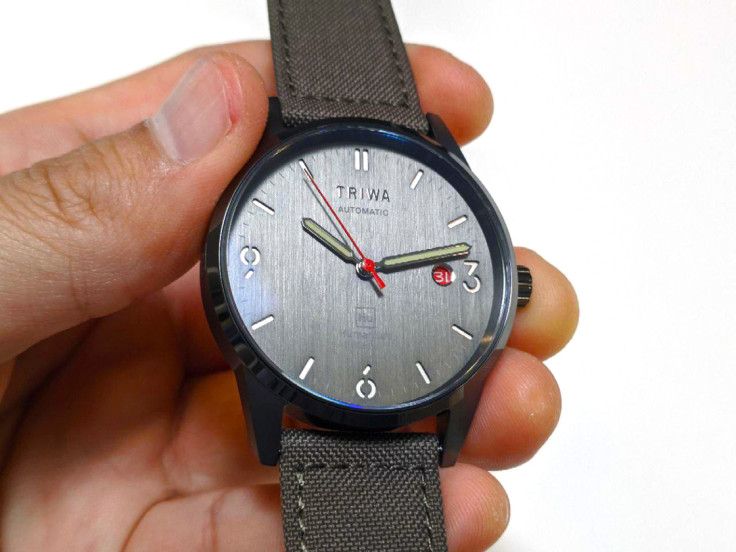 2. TRIWA Humanium 39 Automatic
Who is it for?
Those who prefer a compact automatic, the HU39 is a 39mm watch that is small in size but not in heart
For storytellers who like a good conversation starter, the HU39 watch case is made of Humanium - metal extracted from molten illegal firearms. A proceed from the price of this watch also gets donated to the war against violence in torn communities
There's something about small and compact things that are well-built that has a huge pull on me, and the TRIWA HU39GAs is a great example of that. Packed with an automatic Miyota 9015, the timepiece has a beautiful heft to it and feels great on the wrist.
The 39mm case means it never gets in the way, but it's no 'dress watch'. Its rugged aesthetics comes from it's bold and minimalist design: brush metal face, Humanium steel case and finished with red accents just to make it exciting enough to stand out.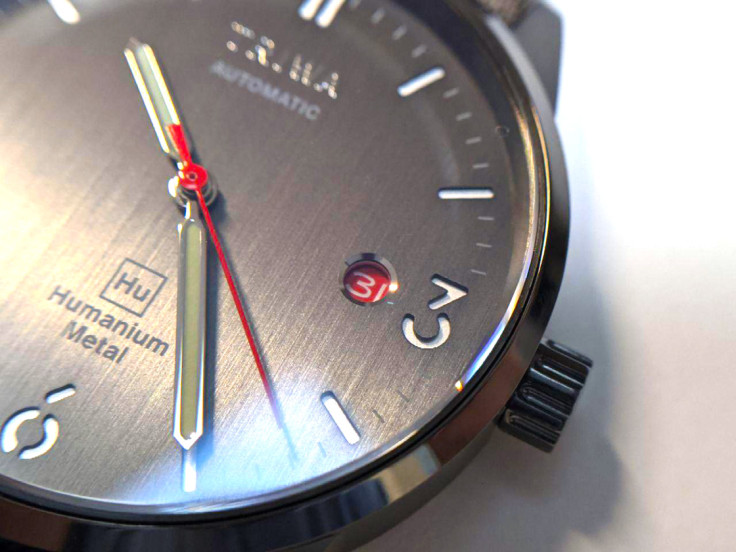 The story of the HU39 continues in its straps, which are made of recycled PET plastic. The canvas has one of my favorite watch strap textures that looks sophisticated and durable at the same time.
This is a reliable and robust watch that was made and deserves to be worn everyday, rain or shine.
Checkout our full hands-on review of the TRIWA Humanium 39 Automatic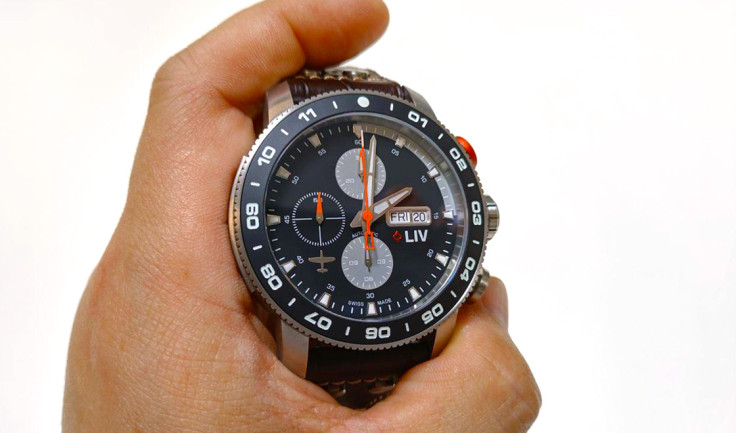 3. LIV P51 Pilots Titanium Automatic Chronograph
Who is it for?
Those who have an appetite for Swiss made automatic watches, but find the typical expensive price tags attached hard to swallow, the LIV P51 is reasonably priced while giving you a full fledged 'Swiss made' experience
Build with premium material, including a titanium case, sapphire crystal lens and ceramic bezels, the P51 is a rugged, luxury watch made to be worn and enjoyed daily
I heard of a rumor once, that Hollywood stars, even though they own genuine Swiss watches that cost as much as brand new cars, they would leave them at home normally and wear Swiss made, high grade counterfeits that cost one to two grand as their daily drivers. It might just be a rumor, but it reveals a very practical problem: even for the rich and famous, they do not want to risk damaging or breaking an expensive timepiece by wearing them on a daily basis.
So how can we enjoy the Swiss made quality while not wearing our heart on our wrists? LIV is a watchmaker that cuts down the price but not the quality of the watches, and it's demonstrated beautifully with the P51 Pilots Auto Chronograph.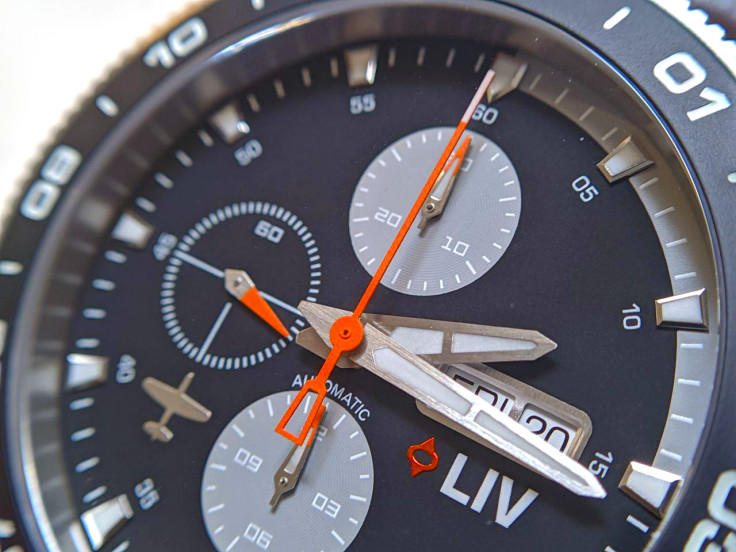 From unboxing to wearing the P51, it's obvious that LIV took no shortcuts, and did not compromise when it comes to the Swiss watchmaking artistry. The 46mm watch is a rugged watch that I feel confident wearing daily, but at the same time designed and built with fine details. With the P51, LIV has struck a great balance between quality and price, strength and intricacy.
Checkout our full hands-on review of the LIV P51 Pilots Titanium Automatic Chronograph
Final Remarks
If you are craving for the tactile goodness of an intricate piece of engineering in automatic watches, and want a break from those LED screens, the above three watches are proven products that have a huge following on crowdfunding sites. From our hands-on experience with them, the people have chosen wisely. These are timepieces that I would gladly strap around my wrist everyday for both style and for their usefulness.
Sam is a production engineer turned tech writer who specializes in seeking out gadgets that enhances productivity while still looking sharp. This is a contribution to an ongoing IBTimes review series on gadgets for Business Travelers.
© Copyright IBTimes 2023. All rights reserved.