Top 5 Action Movies Of 2022 And Where To Watch Them
Movie theaters might have collected dust at the height of the pandemic but their glory days are back as people rushed back to cinemas this year. Here are four action films that became certified blockbusters in 2022 once they hit the big screen.
1. Top Gun
The Tom Cruise-led film was one of the most-watched action movies this summer. It also stars Miles Teller as the son of Cruise's late co-pilot Goose. Cruise's character leads TOP GUN's elite graduates on a new mission.
The movie crossed the $700 million mark in ticket sales in May surpassing Marvel's "Black Panther" and became the fifth-highest-grossing film in North American history after garnering $1.4 billion worldwide in May.
Viewers can still watch "Top Gun" on Amazon or Apple TV+.
2. The Woman King
Viola Davis stars in this cinema top-grosser as General Nanisca, the leader and trainer of the Agojie tribe. It is a historical epic inspired by the events in the Kingdom of Dahomey, one of the most powerful states of Africa in the 18th and 19th centuries.
The movie took the No. 1 spot at the domestic box office upon its opening in September and earned a total of $92 million worldwide ticket sales.
"The Woman King" is available on Amazon Prime Video.
3. The Gray Man
Ryan Gosling stars in this CIA-inspired action movie which also stars Chris Evans as a sociopathic villain. "The Gray Man" earned $454 million worldwide and is available for streaming via Netflix.
4. Black Panther: Wakanda Forever
The movie sees the people of Wakanda fight to protect their home from conquerors as they mourn the death of King T'Challa. The movie also celebrates Chadwick Boseman's legacy in the Marvel franchise. The movie grossed a total of $801 million worldwide.
"Black Panther: Wakanda Forever" can be watched on Disney+.
5. Uncharted
Tom Holland successfully portrayed young treasure-hunter Nathan Drake in recovering a fortune gathered by Ferdinand Magellan 500 years ago and taken by the House of Moncada. The movie also stars Mark Wahlberg as a scheming fortune-hunter who led Drake into the mission. The movie earned a total of $401 million in worldwide ticket sales.
"Uncharted" is available on Netflix.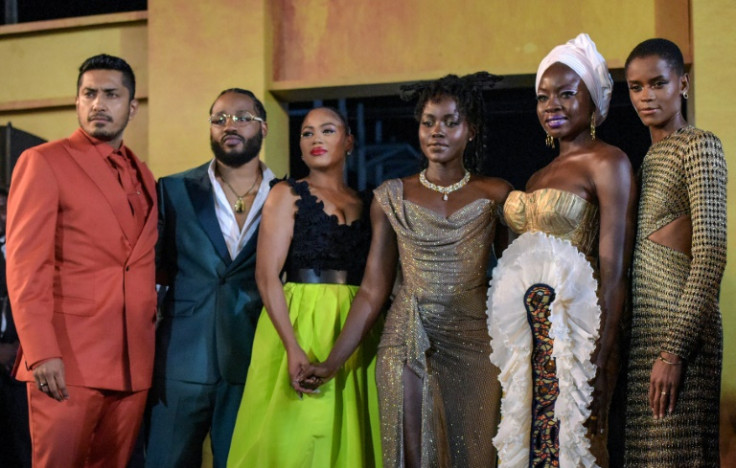 © Copyright IBTimes 2023. All rights reserved.