Top 7 Best Smartwatch For Women On Amazon In 2020
This article uses affiliate links, which means if you purchase products through these links, we may earn a commission. Click here to see our
T&C
. For licensing please click
here
.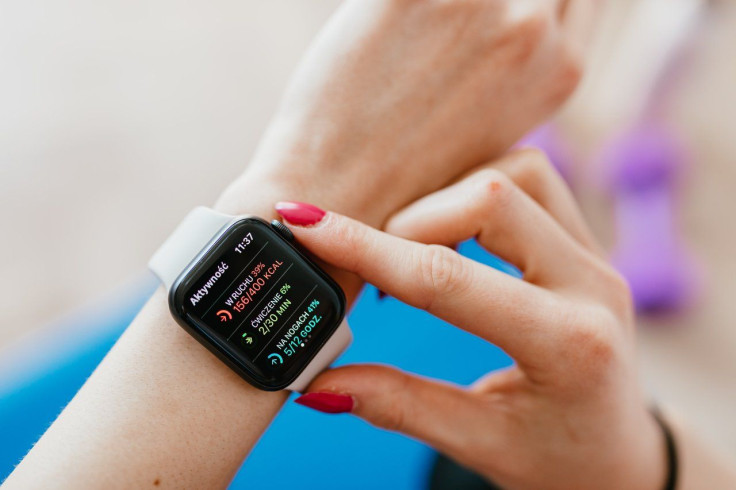 We are living in the digital age and we are becoming more interconnected through our devices. The way we communicate, track our health, set our schedules and generally live our lives, has become dependent on technology. One good example of this is smartwatches. But they're not your ordinary geek things, because aside from being aesthetically pleasing, they are also very functional and practical.
Here are some of the best smartwatches for women you can choose from.
1. Fitbit Versa 2 Smartwatch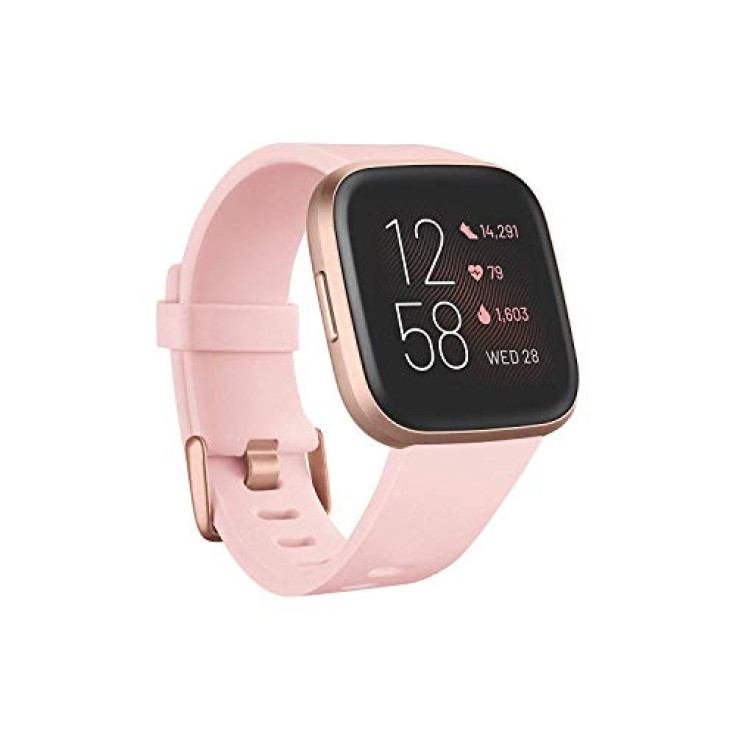 (photo from amazon.com)
The Fitbit Versa 2 Smartwatch should be on the top of your list as this can track your heart rate, distance traveled and calories burned. It has a battery life of up to six days and can even go beyond that when used minimally. You can get calls and texts with it as well. And yes, this comes in a sleek rose gold finish.
2. Fossil Women's Charter Hybrid Smartwatch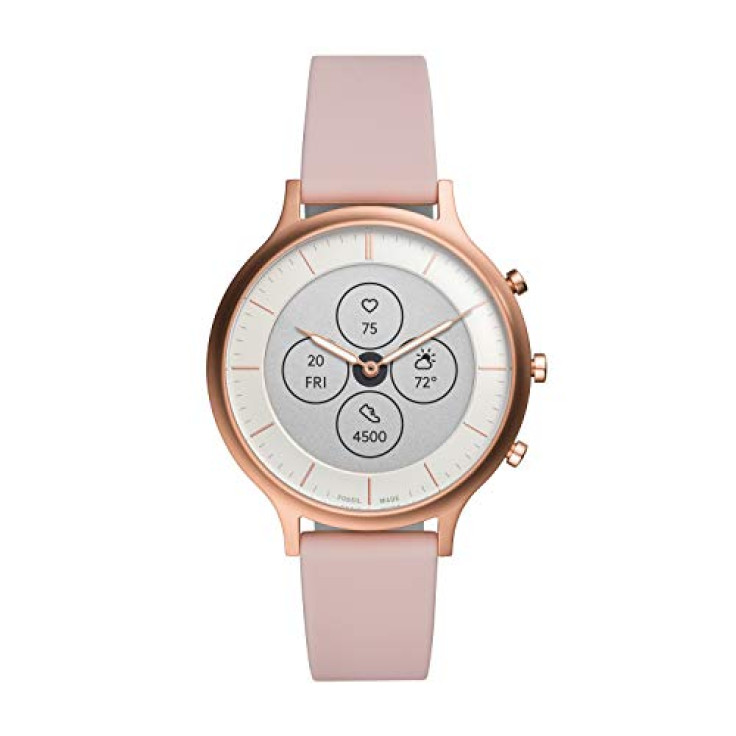 (photo from amazon.com)
The Fossil Charter Hybrid Smartwatch comes in chic rose gold with pink color. However, there's another option that comes in black. It has one of the longest battery life in this list as this can last up to 2 weeks of continuous use. It has an accelerometer, heart rate monitor and a sleep tracking feature as well.
3. Garmin Vivoactive 3 Smartwatch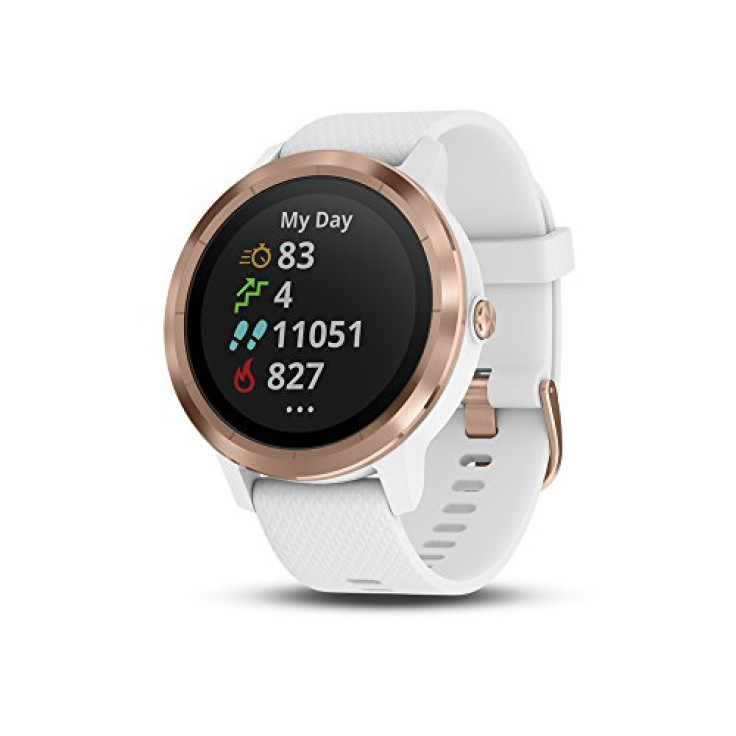 (photo from amazon.com)
The Garmin Vivoactive 3 Smartwatch is another one you might want as this has an excellent display resolution of 240 x240 pixels and is preloaded with 15 apps such as GPS, running, yoga and swimming. This can also monitor your fitness level using its VO2 fitness and max estimates. Its backlight timeout can also be reduced to lengthen battery life.
4. Michael Kors Access Smartwatch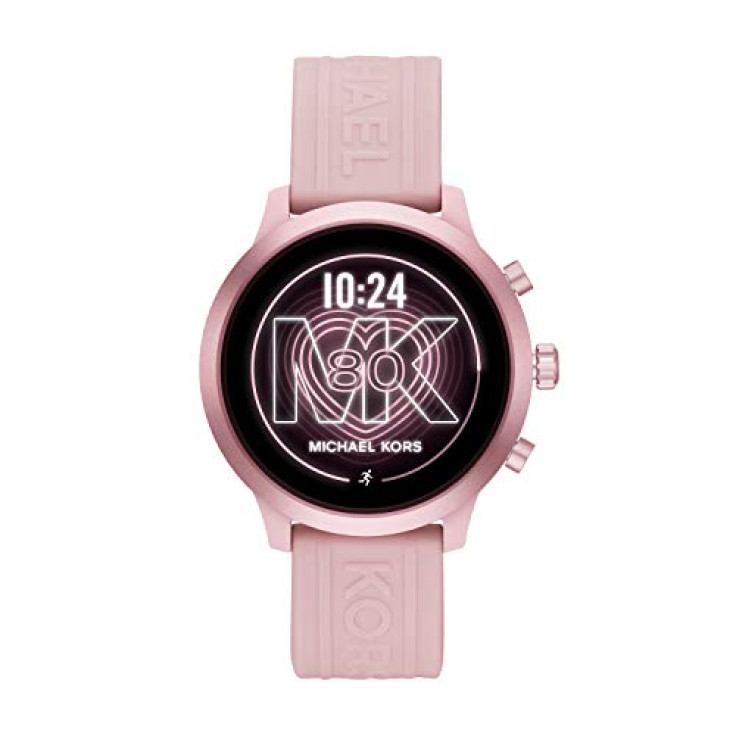 (photo from amazon.com)
The Michael Kors Access Smartwatch has touchscreen functionality, storage for music and texts and a built-in fitness tracker. With 24 hours of battery life and water resistance of up to 30 meters, you'll surely have a great time with this one. It also comes in a chic matte pink color.
5. Letsfit Smart Watch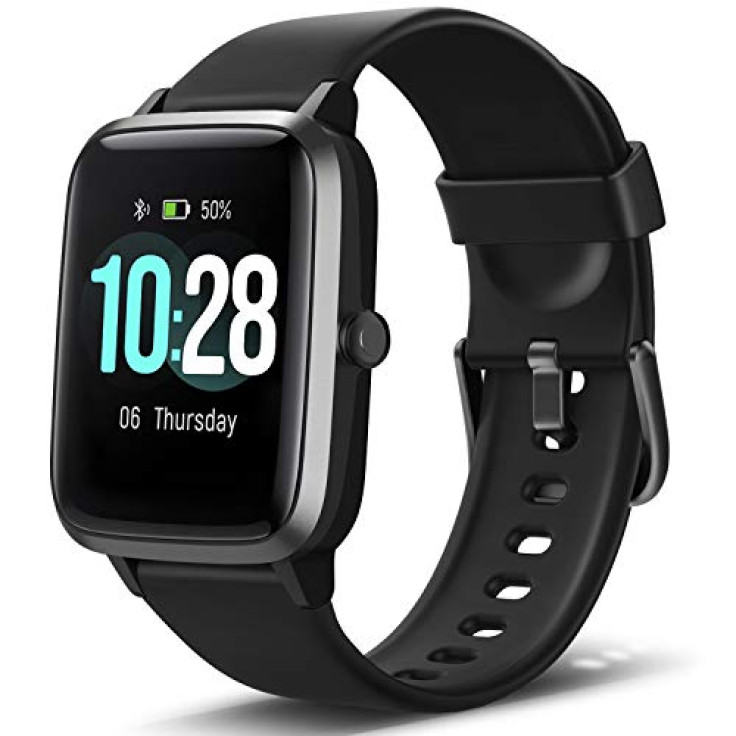 (photo from amazon.com)
The Letsfit Smartwatch features a large 1.3-inch touchscreen display where you can control the music and keep track of your general fitness such as stress training, steps taken and calories burned. You can also access your SMS and calls with this one using Bluetooth 4.0.
6. Mahipey Smartwatch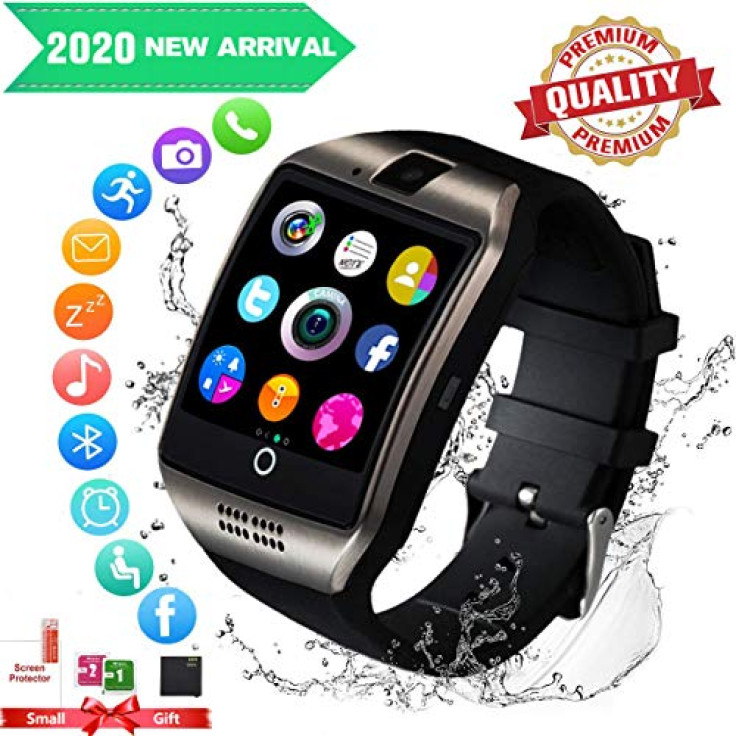 (photo from amazon.com)
The Mahipey Smartwatch is what you need if you like something that's a bit futuristic and robust in aesthetic appeal. It has a strap made from nano TPU85 material and is treated with an anti-sweat matte coating. It's powered by a 500mAH lithium battery giving it an average usage time of up to two days.
7. Apple Watch Series 3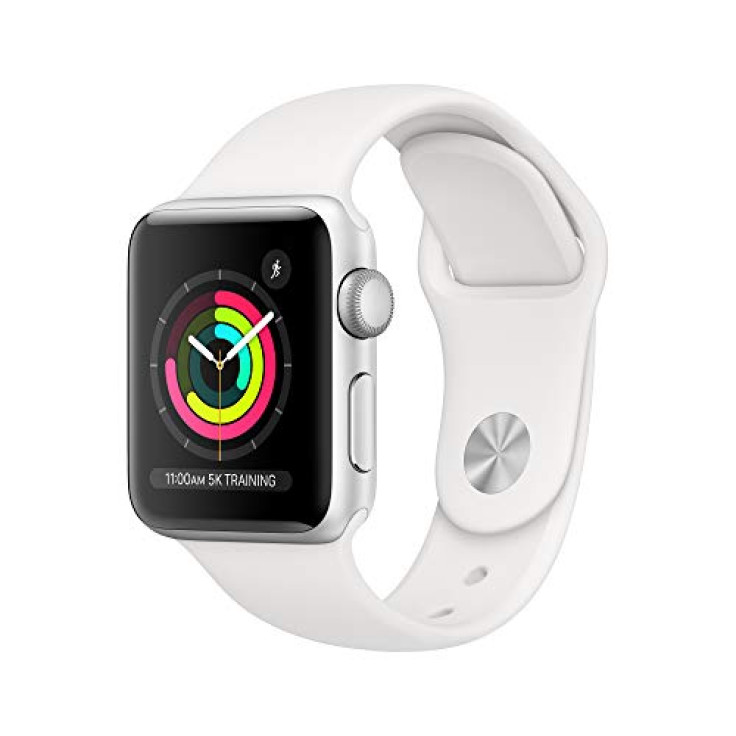 (photo from amazon.com)
The Apple Watch Series 3 shouldn't be gone from your list, because it's made by the almighty Apple, right? Well, this is more than just branding because it's one of the sleekest-looking and most durable smartwatches to date. It's got HD Retina display, is swim-proof, has GPS capabilities, an optical heart sensor and can also store podcasts, audiobooks and music. It's also got an emergency SOS feature along with its silver aluminum case with its white-colored sports band.
FOLLOW MORE IBT NEWS ON THE BELOW CHANNELS