Top 8 K-Pop Companies In South Korea And Their Founders' Net Worths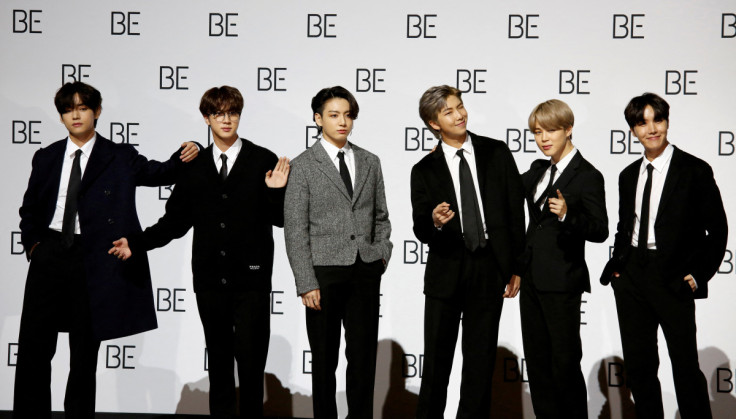 KEY POINTS
Some founders of K-pop companies come from their competition
HYBE's founder was a former JYP Entertainment composer
A former Big Hit road manager founded Starship Entertainment
K-pop has indeed gone global. From BTS selling out stadiums to Blackpink headlining Coachella, from record-breaking music video streams and Spotify listens to exclusive invites to fashion shows, we are seeing more artists from Korea making their presence known internationally.
Over the years, the K-pop industry has gone through several changes, including the establishment and growth of some of its biggest companies today.
Let's take a look at the top 8 K-pop companies in 2023 and get to know their founders.
1.
HYBE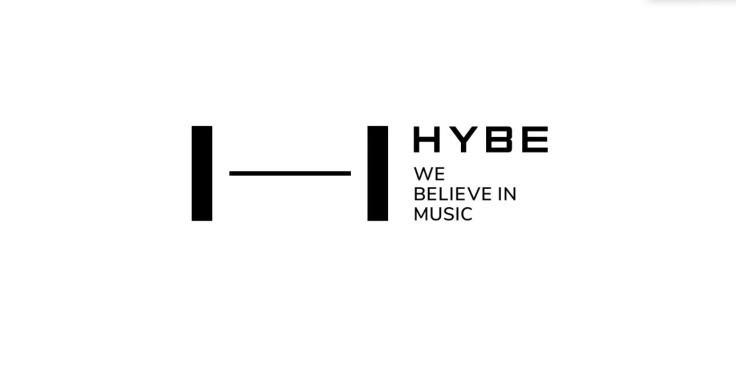 In 2005, former JYP Entertainment composer Bang Si-hyuk founded Big Hit Entertainment, a company that would eventually grow to be known as HYBE with a core focus on innovating the music industry business model. Bang Si-hyuk's management of HYBE has been recognized over the years. He has been named one of the 25 Top Innovators in 2019 Billboard Music's New Power Generation and joined the list of 2020 Billboard Power List, 2020 Variety 500, 2021 Billboard International Power Player and 2021 Billboard Indie Power Player.
According to Forbes, the real-time net worth of HYBE's founder and chairman Bang Si-hyuk is $2.5 billion. Bang Si-hyuk took HYBE public in October 2020, a momentous occasion in K-pop history, with it becoming South Korea's largest IPO in three years. The move made Bang Si-hyuk a billionaire.
The biggest artist known to be from HYBE – even before it became the big K-pop company it is today, is BTS, a seven-member group that has collaborated with Steve Aoki, Halsey, Charlie Puth, Coldplay and many other artists. HYBE's artists also include Tomorrow x Together, Lee Hyun, Enhypen (under the joint venture company of CJ ENM and HYBE, Belift Lab), Seventeen (under HYBE's acquired company Pledis Entertainment), Zico, Le Sserafim and NewJeans.
Bang has made several bold moves to turn HYBE into one of the biggest companies in South Korea, including the acquisition of Source Music and Pledis Entertainment in Korea and Ithaca Holdings in the United States in 2021. According to Statistica, the value of HYBE's assets in 2022 was $4.8 billion.
2.
YG Entertainment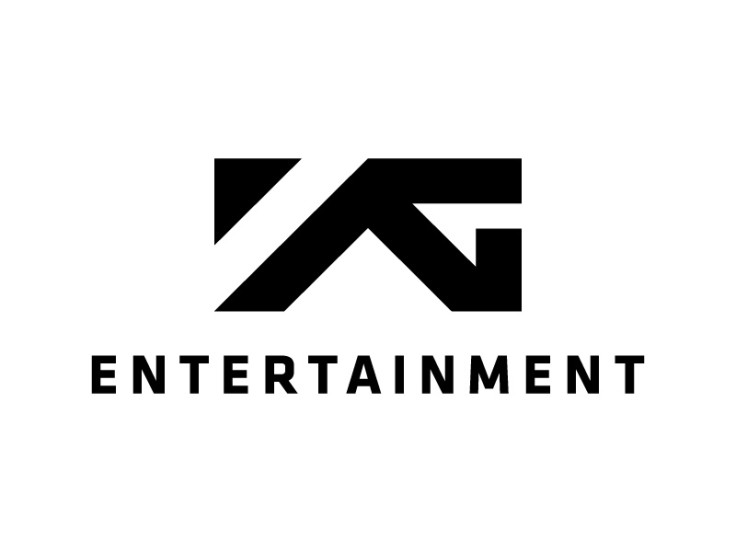 When the K-pop industry is talked about, the names of its biggest K-pop companies usually take the spotlight. One of the longstanding companies is YG Entertainment, which was founded in 1996 by Yang Hyun-suk. Before K-pop became the global music genre it is today, there were groups such as Seo Taeji and Boys who were forerunners of hip-hop in South Korea. YG Entertainment's founder was a member of this group.
YG Entertainment's specialized process for casting new talent has helped it produce some of the biggest artists in K-pop, including BIGBANG, 2NE1, G-Dragon, Treasure and Blackpink, which recently headlined Coachella 2023. The company also has a talented in-house production team to help its artists become leaders in the industry. YG Entertainment also established YG Japan in 2007, joining forces with Japan's Avex to form YGEX in 2011. This partnership is pivotal in extending the popularity of YG artists outside South Korea.
As of 2022, the net income of YG Entertainment was reported at $33.63 billion. Meanwhile, Yang Hyun-suk's net worth is estimated at $150 million.
3.
SM Entertainment

One of the leading entertainment groups in Korea, SM Entertainment, is also one of the biggest, with over 500 employees as of the end of 2022. It was founded in 1995 by Lee Soo Man and became the first company in the industry to have a systematic way of casting, training, producing and managing its artists. Two years after its establishment, it entered foreign markets. It is regarded as the leader of the Korean Wave, known as Hallyu.
One of SM Entertainment's goals is to help Korea become not just a cultural powerhouse, but also an economic powerhouse. It also helps promote the consumption of Korean brand products worldwide. SM Entertainment has produced high-caliber artists such as BoA, Super Junior, Shinee, TVXQ, Girls' Generation, EXO, Red Velvet, aespa, NCT and SuperM. Regarded as the Father of the K-pop Industry, it is no wonder Lee Soo Man is also one of the richest men in Korea.
As of 2023, his net worth is estimated to be around $200 million, with his 18.46% shares in SM Entertainment contributing to his wealth. According to MarketWatch, SM Entertainment's reported net income in 2022 was $79.99 billion.
4.
JYP

JYP Entertainment has certainly never strayed from its goal to become the leader in entertainment. Founded in 1997 by Asia's top producer, Park Jin-young, JYP Entertainment has produced artists such as Wonder Girls, Rain, 2PM, 2AM, GOT7, Miss A, Day6, Stray Kids, TWICE, ITZY and Xdinary Heroes. It also has groups NiziU in Japan, BOY STORY in China, and NMIXX in Korea, proving the global reach of the label through its businesses in JYP USA, JYP Japan and JYP China.
In June 2021, the group Stray Kids won Mnet's "Kingdom: Legendary War" against five other groups. The group gained wider international recognition when it performed a Deadpool-inspired performance, which also caught the attention of Ryan Reynolds and Hugh Jackman.
JYP Entertainment has come a long way from its inception in the late '90s. Park Jin-young's net worth is estimated at $250 million, making him one of the richest K-pop stars despite performing less in recent years. He is credited for his knack for discovering talent. Some artists under JYP Entertainment, such as Ok Taecyeon from 2PM, have also crossed over to the acting industry. Taecyeon starred in "Vincenzo" alongside a stellar cast, including one of Korea's top-paid actors, Song Joong-ki.
5.
Starship Entertainment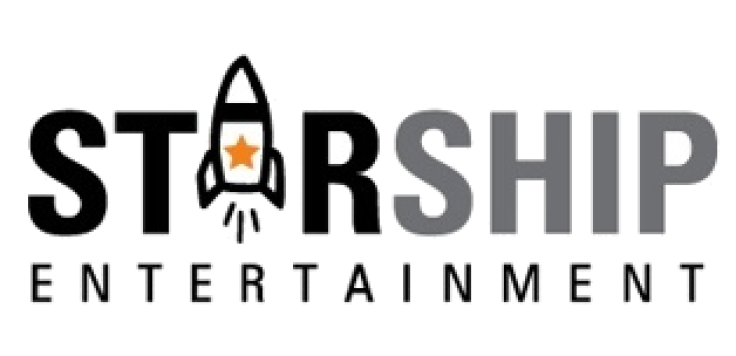 Starship Entertainment was established in 2009 by Kim Shi-dae, a former Big Hit Entertainment road manager, Seo Hyun-joo, a former JYP Entertainment employee, and Kim Young-suk. It has a mission to present a new direction in the pop culture world. It is not only known for its singers; it is also an actor management company. Its musical artists include the groups WJSN, Cravity, Monsta X and IVE, while one of its biggest actors is Kim Bum (under King Kong by Starship), who starred in the Korean remake of "Boys Over Flowers" and more recently in "Tale of the Nine-Tailed," alongside Lee Dong-wook, who is also managed by the same agency.
Though they have only made their debut in 2021, the six-member group IVE already has 3.6 million Instagram followers and gained popularity after the release of the hit song "Eleven." Monsta X, on the other hand, has 6.7 million Instagram followers.
Starship Entertainment, which was acquired by Loen Entertainment (now known as FAVE Entertainment) in 2013 for $14.3 million, has an estimated market cap of $70 million. The net worths of its founders are unavailable.
6.
Pledis Entertainment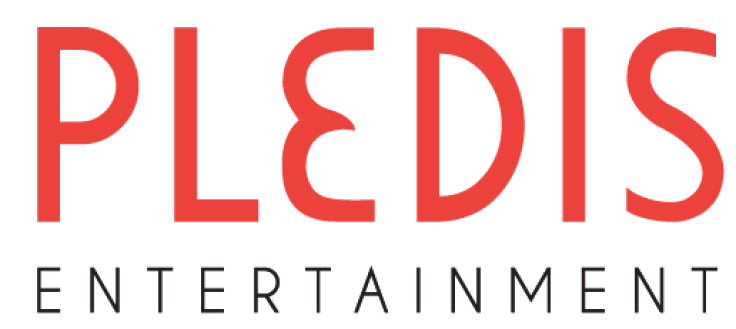 Pledis Entertainment chose a name inspired by the Pleiades star cluster in relation to its mission to nurture shining stars. The company was founded by Han Sung-soo in 2007, who has been its CEO since 2014. Some of the artists under Pledis include After School, Nu'est, Baekho, Seventeen and fromis_9.
In 2020, Pledis Entertainment was acquired by HYBE. The acquisition was a part of HYBE's goal to grow a multi-level structure, reported Forbes. According to HYBE, despite Pledis joining HYBE, it will maintain its independence as a label while receiving support from HYBE.
"I am thrilled to be joining forces with Big Hit, a company that's spearheading the Korean entertainment industry," CEO Han Sung-soo said of the acquisition. "This will mark an opportunity for growth for both the label's artists and entire staff members. We will do our best to give back the ardent love fans have shown us with quality content and greater success for the artists."
In 2022, Pledis Entertainment's sales revenue was around ₩145.7 billion ($110 million). Han Sung-soo's net worth is unavailable online.
7.
Cube Entertainment
While some companies produce talents who stay with them throughout their career, the K-pop industry has also seen movements from one company to another. This includes even CEOs or artists who have decided to create their own record labels and management companies. The K-Pop company Cube Entertainment was founded by former JPY Entertainment president Hong Seung-sung in 2008 under its former name Play Cube Co., Ltd. The company has produced artists such as BTOB, CLC, Pentagon and (G)i-dle.
One of the most popular female K-pop soloists today, HyunA, who debuted with Wonder Girls under JYP Entertainment, was also a part of CUBE Entertainment's 4Minute girl group before re-signing as a solo artist under the same label. She eventually left CUBE Entertainment to join P Nation with Dawn, a former Pentagon member, following the confirmation of their romantic relationship in 2018.
According to MarketWatch, Cube Entertainment's revenue is around ₩120.64 billion ($91.2 million). Hong Seung-sung's net worth is unavailable online. He has also founded a new entertainment company, S2 Entertainment, as a continuation of his efforts to globalize K-pop.
8.
P Nation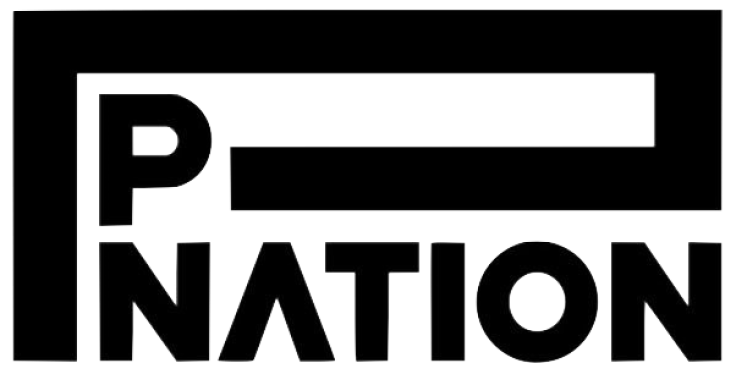 P Nation is another K-pop company that shows how dynamic the industry is. Its founder, Park Jae-sang, more popularly known by his stage name PSY, created the company after the success of his hit "Gangnam Style." When PSY created P Nation after leaving YG Entertainment, his vision was to establish the biggest entertainment agency in Asia. He has over two decades of experience in the industry, and he earned massive recognition after "Gangnam Style" became a global hit.
"As we're talking, K-pop is really huge, and it's not domestic anymore," PSY said. "When I sign young kids these days, I meet their parents, and they're really different from my parents. They're so supportive. The world's been changing: K-pop has done a great job — and big applause to BTS, of course — and that's why so many parents are so supportive of their children pursuing being a K-pop star."
A relatively newer player in the K-pop industry, P Nation's office was temporarily located in Itaewon, a city popular for its more international feel compared to Seoul, where most of the other companies' offices are located.
P Nation's current artists include Crush, Heize, Penomeco, Swings and TNX. Former artists of CUBE Entertainment, HyunA and Dawn (known as E'Dawn when he was still with Pentagon), joined P Nation after leaving their previous company following the revelation of their romance in 2018. HyunA and Dawn eventually left P Nation in August 2022 and announced their relationship ended in September. Dawn signed with At Area, a hip-hop label founded in 2021.
While the value of P Nation is unavailable, PSY's net worth is around $60 million.
© Copyright IBTimes 2023. All rights reserved.