Top African American Officer Tweets On Social Injustice, Talks Of USAF's 'Own Demons'
KEY POINTS
Protests raged on across the United States following the death of George Floyd
Commenting on the same, Chief Master Sergeant of the United States Air Force, Kaleth Wright, wrote on Twitter: "Just like most of the Black Airmen and so many others in our ranks…I am outraged at watching another Black man die on television before our very eyes"
Wright is only the second black man to serve in his post
Almost all Americans are upset and angry over the death of George Floyd, who died from asphyxiation last week after having his neck pinned to the pavement for several minutes by a Minneapolis policeman. Peaceful protests meant to send a message have been overshadowed by riots, looting, and violence.
For Chief Master Sergeant of the United States Air Force (USAF), Kaleth Wright, who spoke Monday on Twitter regarding the death, the message is clear. "Just like most of the Black Airmen and so many others in our ranks…I am outraged at watching another Black man die on television before our very eyes," he posted.
"What happens all too often in this country to Black men who are subjected to police brutality that ends in death…could happen to me. As shocking as that may sound to some of you. This, my friends, is my greatest fear, not that I will be killed by a white police officer (believe me my heart starts racing like most other Black men in America when I see those blue lights behind me) but that I will wake up to a report that one of our Black Airmen has died at the hands of a white police officer," his Twitter thread continued.
Wright is the highest-ranking enlisted man in the Air Force and according to The Air Force Times, is only the second black man to serve in his post.
He said he currently struggles "with the Air Force's own demons that include the racial disparities in military justice and discipline among our youngest Black male Airmen and the clear lack of diversity in our senior officer ranks."
The video of Floyd may be the most vivid example of police brutality against black males ever caught on camera. The agony of Floyd saying "I can't breathe" while the cop stares back at the camera is chilling, to say the least.
Part of Wright's message was directed at non-blacks, especially white people. He wrote, "If you don't do anything else, I encourage everyone to fight, not just for freedom, justice, and equality, but to fight for understanding. You might think you know what it's like to grow up, exist, survive, and even thrive in this country as a Black person, but let me tell you, regardless of how many Black friends you have, how Black your neighborhood was, or if your spouse or in-laws are Black… You don't know."
Wright said Monday he has decided to work with Gen. David Goldfein, chief of staff of the Air Force, to have "a full and thorough independent review of our military justice system."
He added, "I hope this message triggers responses and ideas from each of you on things we can do better."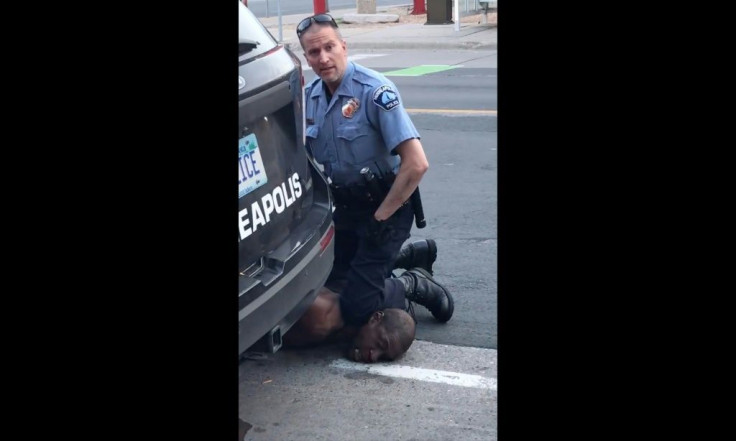 © Copyright IBTimes 2023. All rights reserved.