Top Scandals Trump Foundation Has Been Involved In Ahead Of Charity's Dissolution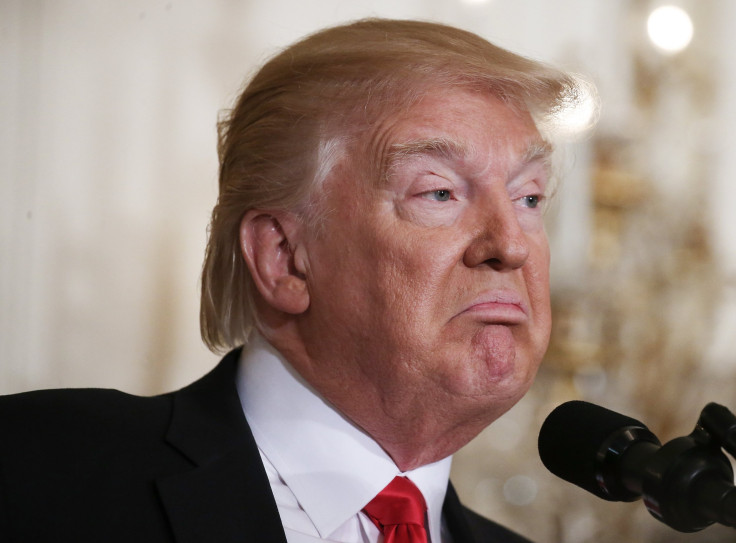 The Donald J. Trump Foundation is in the process of dissolving itself, after it was revealed last year that it violated federal rules on "self-dealing," according to latest reports. However, President Donald Trump could face complications in shutting down his charity.
A spokesperson for the New York state Attorney General's office told NBC News the foundation cannot shut down while it is currently under investigation. Nevertheless, the dissolution of the charity was coming for a long time since Trump had announced the same in December 2016.
"The foundation has done enormous good works over the years in contributing millions of dollars to countless worthy groups, including supporting veterans, law enforcement officers and children," Trump said in a statement, DW reported. "I will be devoting so much time and energy to the presidency and solving the many problems facing our country and the world. I don't want to allow good work to be associated with a possible conflict of interest."
The foundation that was started by Trump in 1987 with the earnings from selling "The Art Of The Deal" had run into many controversies over the last decade, especially after every aspect of the organization's owner came under scrutiny when he decided to compete in the 2016 presidential election.
The following are some of the major scandals the foundation became embroiled in:
Trump Stopped Funding His Own Foundation
An investigation into Trump's foundation by the Washington Post in 2016 revealed the business mogul-turned-POTUS stopped funding his namesake charity since 2008. The foundation has apparently relied on donations from others to keep its treasury filled to the brim.
When an allegation surfaced that $2.3 million was donated in form of third party donations, Trump's supporters defended their leader at the time, pointing out the donors in question owed Trump money and were allowed to be relieved of the obligation by donating to the foundation instead.
However, by this logic, it should mean the money was essentially Trump's, but only rerouted to his charity. This poses tax problems for the President. Income tax laws state for tax purposes a person who directs amounts owed to him to another entity must reflect both the income and use of the funds on his personal tax return. Since Trump never publicly revealed his tax returns, there is no way of knowing if he documented these charitable payments while filing his documents.
In addition, the foundation has not undergone external audits. It has also not been subjected to any type of oversight review required by charities seeking donations of more than $25,000 from the public.
Foundation Money Used To "Handle" Trump's Legal Problems
In 2013, Trump's foundation transferred a sum of $25,000 to political group supporting Florida's Republican attorney general, Pam Bondi. This would have been unassuming except Bondi was considering launching an investigation into Trump University, his defunct educational enterprise against which an array of class-action lawsuits were brought on by former students.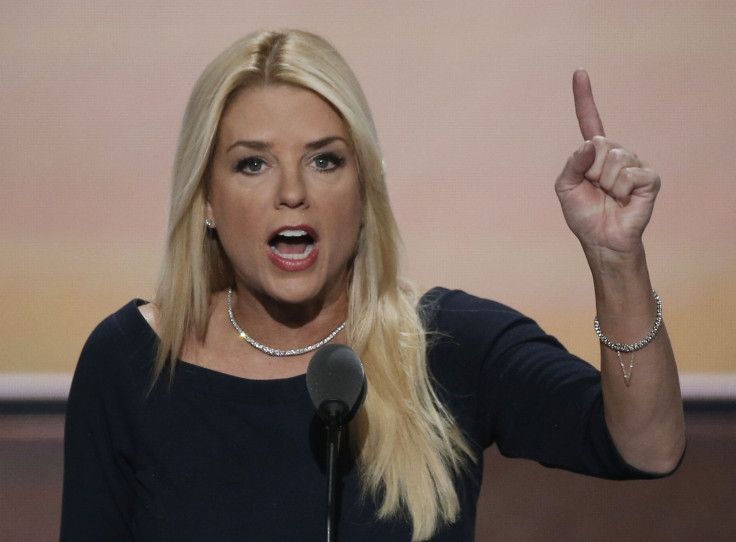 It seemed more than a coincidence that immediately after Bondi received the payment from the foundation she decided not to launch the investigation. In an internal revenue service filing, information about the payment was revealed, which led to the President paying $2,500 for the tax law violation.
This scandal was topped by an even bigger one in the following year when the foundation forwarded $100,000 to David Bossie's conservative activist group Citizens United, Vox reported.
During the time, New York attorney-general Eric Schneiderman was launching a fraud prosecution against Trump University. Incidentally, it was the largest donation made to any organization that year, beating traditional charities, such as the Leukemia and Lymphoma Society (which got $50,000), the Dana-Farber Cancer Institute ($25,000) and the Police Athletic League ($25,000).
As it happened, simultaneously, Bossie and Citizens United was suing Schneiderman over the latter's effort to require nonprofits like Citizens United to disclose the names of donors to the New York State Charities Bureau. This essentially means the foundation made a donation toward a company, which was causing problems for an entity that was investigating one of Trump's allegedly fraudulent businesses.
The Foundation's "Self-Dealing" Activities
It was also revealed Trump has used $258,000 of his charity's money to settle legal disputes and making purchases. Some of them were used for settling a lawsuit involving the illegal height of a flagpole at his Mar-a-Lago club, buying a helmet signed by football player Tim Tebow and having a six-foot portrait of himself made, the Guardian reported.
© Copyright IBTimes 2023. All rights reserved.