Trump Foundation Tax Returns: Ukrainian Oligarch Paid $150,000 To President-Elect's Charity As Speaking Fee In 2015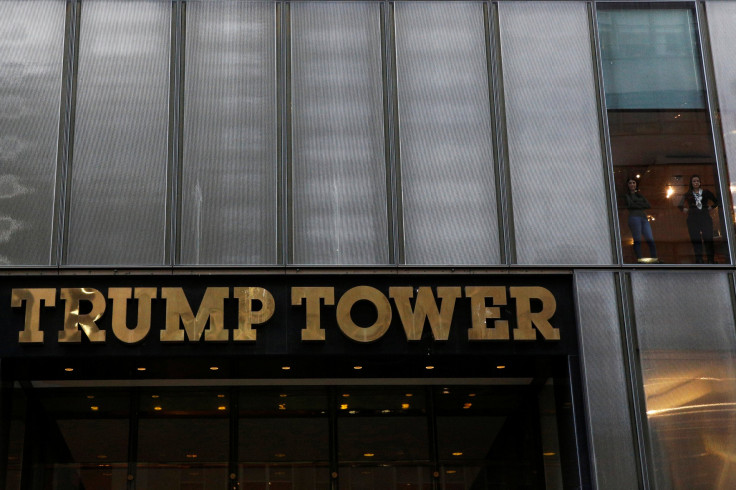 President-elect Donald Trump's foundation received $150,000 as speaking fee in 2015 from a Ukrainian oligarch who donated millions to the Clinton Foundation, according to a report Tuesday.
Victor Pinchuk is a Ukrainian steel magnate whose relationship with Trump's rival Hillary Clinton's foundation raised eyebrows during the presidential campaign over the Democrat's foreign business interests. Clinton, during her term as secretary of state, drew flak for hosting a dinner with Pinchuk and other donors.
Thomas Weihe, head of the Pinchuk Foundation's board, confirmed to BuzzFeed News in an email that a $150,000 speaker fee was paid for Trump to appear at a conference in September 2015.
"The payment to President-elect Trump's foundation was in support of video link appearance at a conference called Yalta European Strategy Annual Meeting, which the Victor Pinchuk Foundation and Yalta European Strategy — an NGO founded by Mr. Pinchuk — organize annually in September in Ukraine," Weihe wrote in the email.
"Mr. Pinchuk had met Mr. Trump some years ago in New York, this is how the invitation for Mr. Trump to speak at the (Kiev) meeting came about," he added. However, Douglas E. Schoen, a senior adviser to the board of Pinchuk's foundation, clarified in a statement to the New York Times that the two did not have a business relationship.
In the speech, Trump praised Pinchuk by saying: "Victor I've known for a long time and he is a tremendous guy, tremendous guy."
"You have had to endure a tremendous amount, and I just think it is all going to work out well in the future for the Ukraine," he added in the address where he talked about alleged lack of support Ukraine has received from the West, calling out President Barack Obama's administration.
The donation came to light in the Trump Foundation's recently released tax returns.
© Copyright IBTimes 2023. All rights reserved.