Top US Trade Official Defends Exclusion Of Climate Change From Trans-Pacific Partnership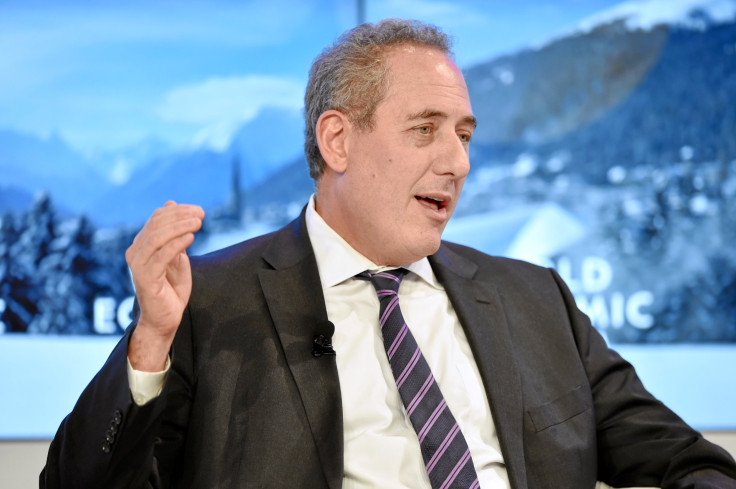 DAVOS, Switzerland — U.S. Trade Representative Michael Froman said Friday an embattled 12-nation trade deal was not an appropriate vehicle for fighting climate change. Responding to environmental groups' criticism that the Trans-Pacific Partnership does not include provisions to deal with carbon emissions, Froman told the World Economic Forum in Switzerland such provisions are better dealt with at the United Nations than in trade accords.
"I don't think anybody would question the Obama administration's commitment to and leadership on climate change issues," Froman told the Davos gathering, which has featured many speeches urging swift action on climate change. He asserted, though, that the Obama administration believes the United Nations is "the appropriate forum for that, not a trade agreement."
The text of the TPP was kept secret during the seven years it was negotiated. Once it was made public in November, environmental groups like the Sierra Club cried foul upon discovering the text of the agreement included no mention of climate change — even though the Obama administration has touted its commitment to reducing global carbon emissions.
Froman's comments that the TPP was not an appropriate venue for climate provisions came only weeks after the Obama administration hailed a 195-nation climate agreement in Paris that aims to reduce global emissions and limit a global temperature increase. It also came at a press conference promoting a report from the E-15 initiative that declares: "The obvious links between trade and environmental outcomes require a convergence between regimes."
Public interest groups have raised concerns the TPP — and other trade deals — include provisions they say could empower corporations to try to overturn domestic public interest laws in international tribunals. Earlier this month, TransCanada threatened to try to use such provisions in the North American Free Trade Agreement (NAFTA) to dispute the Obama administration's recent decision to nix the company's proposed Keystone XL pipeline. Froman also addressed that controversy, saying while no case has yet been filed, the administration is "completely confident that all of our actions are consistent with our international obligations, including those under NAFTA."
Just after Froman said the latest trade deal was not a proper platform for climate measures, Canadian Minister of International Trade Chrystia Freeland said U.S. and Canadian officials "are building very strongly right now on our NAFTA partnership to put forward some very strong North American positions on climate change, on the environment. And we'll have some things to say about that before too long."
© Copyright IBTimes 2023. All rights reserved.