Tori Spelling, Dean McDermott Divorce Rumors: Couple Is 'Barely On Speaking Terms,' Source Says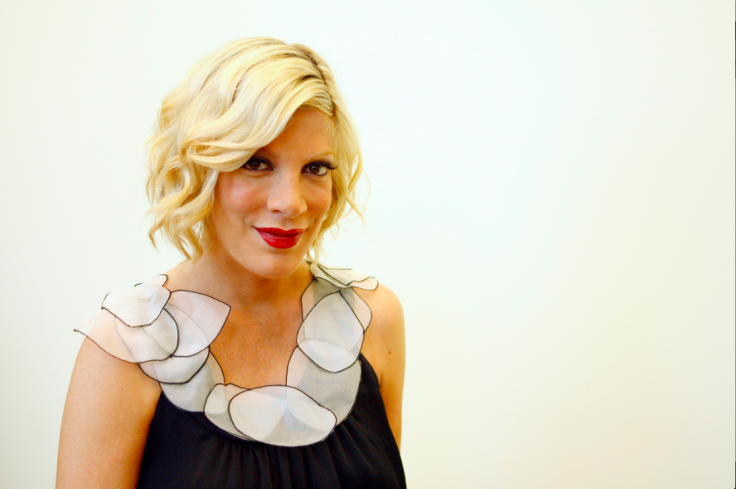 Tori Spelling and Dean McDermott may be heading for a split after years of problems. The reality TV stars are hardly talking to each other after McDermott quit their show "True Tori," which has documented their struggle to salvage their marriage following his affair with mistress Emily Goodhand.
"They are barely on speaking terms," a source told Us Weekly. "There appears to be no love between them," a different insider told the magazine. "When the cameras are off, they're cold toward one another."
Spelling, 41, was recently hospitalized for bronchitis. After a cryptic Instagram update, where the "90210" alum said there is one person who will always let her down, some people assumed she was talking about her husband. Even though McDermott was at the actress's side during her hospitalization, it was reportedly out of "obligation." A source told the mag, "His thoughts were elsewhere while he was at the hospital and he was not attentive to her."
Spelling, however, denied that McDermott was anything less than a devoted husband while she was in ill. "He was home taking care of four kids. He really stepped up," she told Kathie Lee Gifford and Hoda Kotb on "Today" Monday. She added he was "amazing" and their children are "flourishing."
As for who Spelling's cryptic message was about, she was talking about her mother Candy. Even though she tried to tell the hostesses it was not something she wanted to discuss, she admitted she did not hear from her mother while she was sick, according to E! News.
Spelling would like to continue "True Tori," even after Season 2 wraps. "I personally like doing it. For me, it works. It's individual. I know it's not for everyone," she said. "It's cathartic. It's therapy for me."
But that doesn't mean McDermott will join her. The "Chopped Canada" host has sworn off reality television and told Access Hollywood it's too painful for him. "I can't keep opening a vein, opening my soul and sharing my feelings and thoughts and demons with the world," he said. "I don't watch it, I can't. It's really difficult."
"True Tori" airs on Lifetime Tuesdays at 9 p.m. EST.
Follow me on Twitter @mariamzzarella
© Copyright IBTimes 2023. All rights reserved.