Tornados in Texas, Arkansas, And Oklahoma Leave 1 Dead, Infrastructure In Ruins
At least one person was killed, dozens were injured and multiple people are missing after deadly tornadoes hit Oklahoma, Texas and Arkansas Friday evening.
The tornadoes have also destroyed vital infrastructures, such as homes, businesses, roadways and power grids CNN reports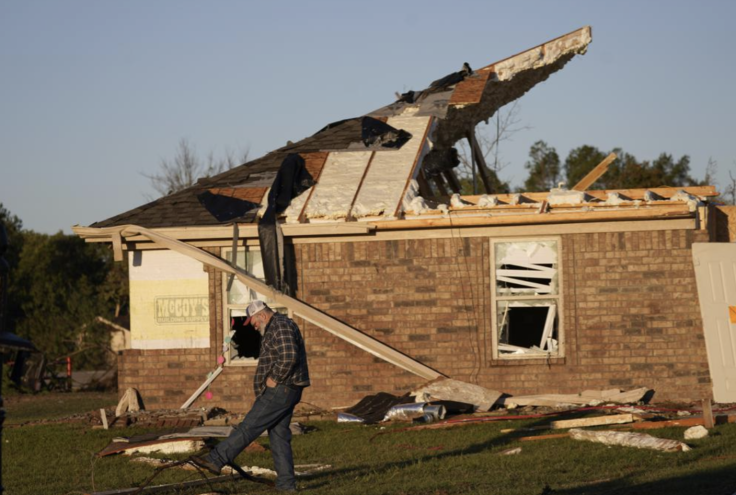 The person who died was located in McCurtain County in southeastern Oklahoma. County emergency manager Cody McDaniel told Fox 23 there are "multiple missing people" in the county.
Tornado warnings were in effect on Friday night in Texas, Oklahoma, Arkansas and Missouri. The National Weather Service Storm Prediction Center on Friday evening showed nine tornadoes in Texas, four in Arkansas and one in Oklahoma.
Oklahoma Governor Kevin Stitt tweeted Friday, "Praying for Oklahomans impacted by today's tornadoes. Storms hit in Bryan, Choctaw, and Le Flore counties, among others. Additional flash flooding in some areas." He also posted photos of himself on the ground assessing the damage.
Lamar County, Texas authorities declared it a disaster area after at least ten people were injured, two of whom are in critical condition. County Constable Steven Hill told CNN that a first responder was injured during the tornado and underwent emergency surgery.
According to Poweroutage.us, more than 90,000 homes and businesses are still without power in Louisiana, southeastern Oklahoma, East Texas and Arkansas.
© Copyright IBTimes 2023. All rights reserved.