'Total Bellas' Star Nikki Bella Doesn't Want A Baby With John Cena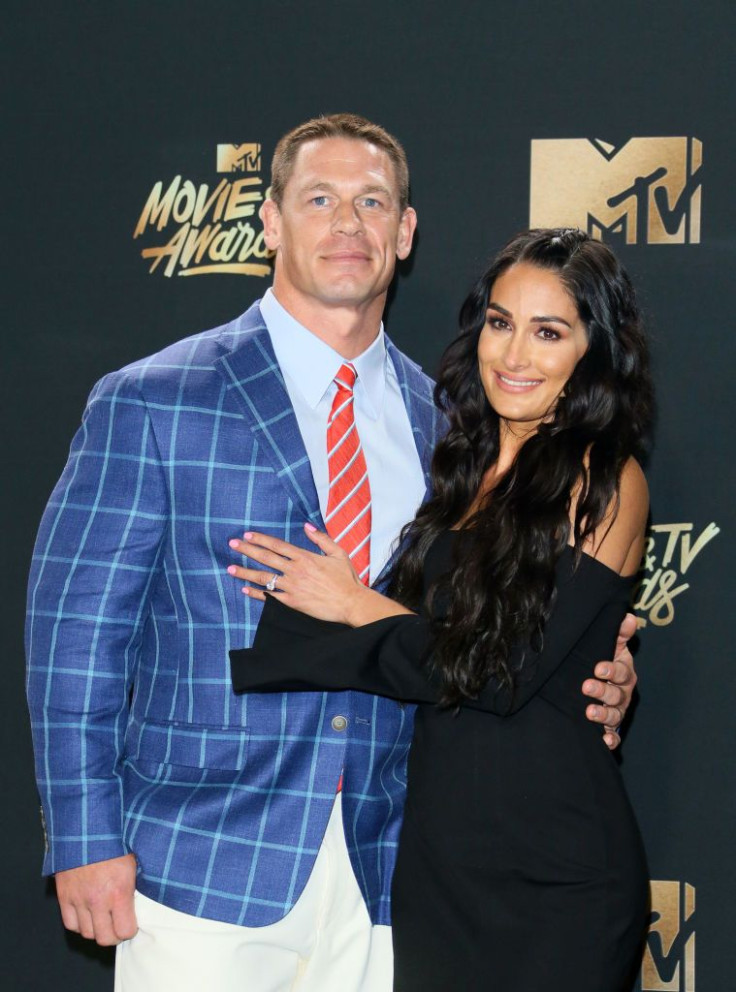 Having children has been the subject of many conversations for WWE stars Nikki Bella and John Cena while appearing on their reality shows, but thanks to the birth of her niece, the new addition to the family put things into perspective for the "Total Bellas" star.
During an interview with E! News, Bella revealed that she is ok with the idea of not having a child with Cena, something he previously revealed that he had no interest in doing. In fact, she's fine just being an aunt these days, "It's funny, I would have thought that and I think John was really worried for that but it's probably been the exact opposite," she told the media outlet.
The star explained that after her twin sister, Brie Bella, gave birth to her daughter Birdie, she was satisfied with the state of her life and her lack of offspring. "How much I absolutely love Birdie and have unconditional love, seeing how much my sister has had to not only sacrifice her body but her life and career has really made me be like, 'You know what? I'm really content being an aunt the rest of my life,'" she explained.
Bella admitted that she and Cena struggled in the past to see eye to eye about having children. Initially, she wanted to have them and he was opposed to the idea. "I used to not understand. You used to see this on 'Total Divas' and 'Total Bellas,' I didn't understand where John was coming from when he would say he wouldn't want to be a father," she said.
Although it took some time for her to understand, Bella revealed that she eventually began to understand why Cena didn't want kids. "It wasn't that he didn't like kids…It was just he works a lot and he would want to home for those kids. I feel the same way, " she explained.
"I like being spontaneous and I love my career and I like working on a lot of businesses and I couldn't imagine giving all that up to be at home with a child," Bella added, revealing that the couple was finally on the same page.
In an interview with Little Things on Wednesday, the wrestler also shared her theories about why Cena decided to propose to her during WrestleMania 33. "I think he had a change of heart. I think it's because he started to realize I wasn't about the ring, or the wedding dress, or the wedding," she revealed.
Bella explained that she believes Cena had a revelation about the extent of their romance. "I was more about the vows and the commitment and I still stood by his side and he knew that I was going to stay by his side for the rest of our lives, even as his partner because that's how much I love him. I know it's my soulmate and I think he started to be like 'Wow she's not in it for anything else besides the commitment,'" she said.
For fans hoping to get a better look at Cena's proposal to Bella, they should tune into "Total Bellas" Season 2 when it premieres on Wednesday, Sept. 6 at 9 p.m. EDT on E!
© Copyright IBTimes 2023. All rights reserved.