TPP Update: Obama Notifies Congress That He Intends To Sign Trade Agreement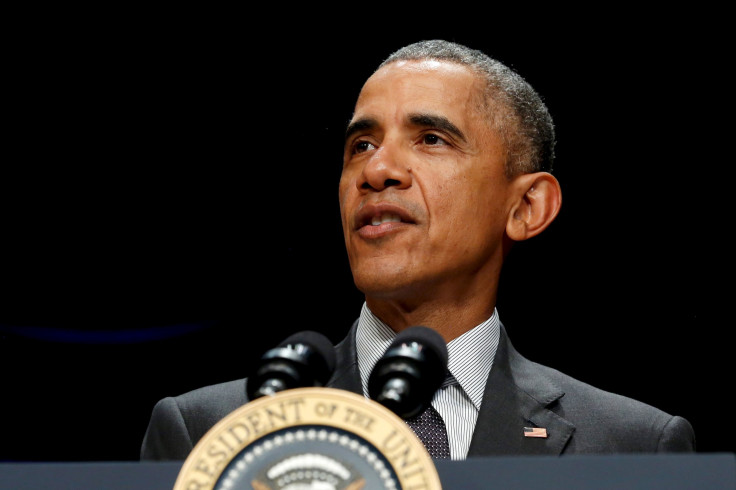 President Barack Obama alerted Congress on Thursday that he intends to sign the Trans-Pacific Partnership, the Hill reported Thursday. Obama must wait 90 days before he can sign the agreement, which is a requirement of the trade promotion authority.
The full text of the controversial trade agreement was unveiled Thursday afternoon. Obama's announcement regarding his intention to sign the deal does not mean his administration's "duty is over to convince Congress that this TPP is the best agreement possible," said Senate Finance Committee Chairman Orrin Hatch, a Utah Republican who had expressed concern over the agreement's final details, the Hill reported. The trade agreement is expected to undergo a "rigorous review" in order to determine whether it meets the standards set by Congress, according to Hatch.
TPP is a 12-country deal that would slash tariffs with the goal of promoting economic growth in the Asia-Pacific region. It has been hotly contested. Supporters of the deal have argued its ability to open up overseas markets for U.S. companies. Obama said the deal "will generate export opportunities for U.S. manufacturers, service suppliers, farmers, ranchers and businesses," and U.S. Trade Representative Michael Froman cautioned that "failure to pass TPP would come at a high price here at home: jobs lost, wages cut and opportunity squandered," according to the Hill.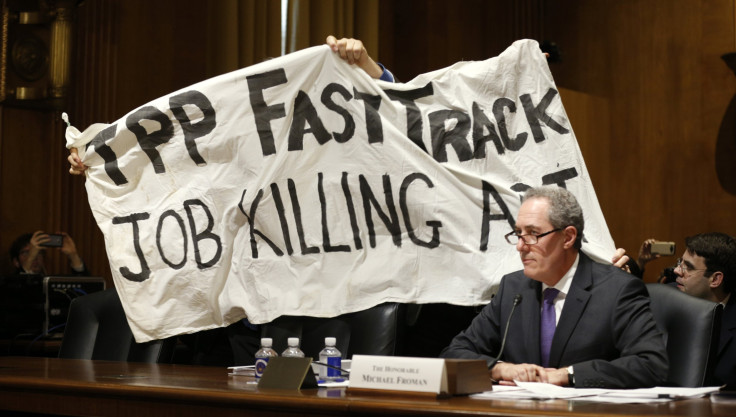 "The TPP includes the strongest labor standards in history, from requiring a minimum wage and worker safety regulations to prohibiting child labor and forced labor. It also includes the strongest environmental commitments in history, requiring countries in one of the most biologically diverse areas on Earth to crack down on illegal wildlife trafficking, illegal logging, and illegal fishing," Obama said in an email released by the White House. "These standards are at the core of the agreement and are fully enforceable -- which means we can bring trade sanctions against countries that don't step up their game."
Opponents of the agreement, however, have worried that the deal will cause job losses and depress wages by increasing competition from low-wage workers in other parts of the world, Slate reported.
"It's worse than we thought," said Lori Wallach, director of Public Citizen's Global Trade Watch, after reading the full text, according to Reuters.
© Copyright IBTimes 2023. All rights reserved.
FOLLOW MORE IBT NEWS ON THE BELOW CHANNELS