Trailers For 4 Horror Movies In Theaters On Halloween 2017 Weekend
Horror movies are a staple during Halloween season, and with the annual spooky celebration just days away, fans of scarers are sure to be flocking to see the theaters to see the newest releases.
Before heading out on Halloween weekend, find out what chilling films are set to be playing on the big screen in late-October 2017.
"All I See Is You"- R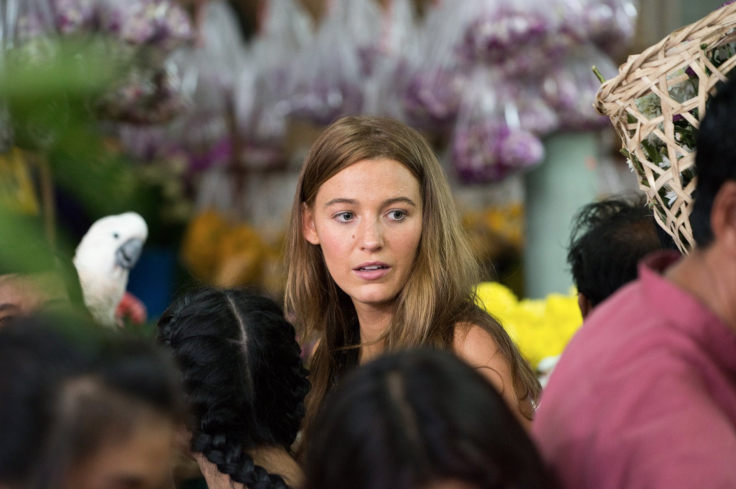 When a blind woman (Blake Lively) regains her sight after surgery, her relationship with her husband (Jason Clarke) starts to unravel. Things get worse when she starts to lose her vision and realizes the dark truth about their romance. Watch the trailer above.
"Jigsaw" - R
If you've followed the "Saw" franchise, you'll definitely want to see the newest sequel. "Jigsaw" follows the continuation of John Kramer/Jigsaw's (Tobin Bell) twisted death game. When police discover bodies turning up, they immediately suspect the legendary killer, but there's a problem: he's long been dead. Is someone taking over for him or has he returned?
"Happy Death Day"- PG-13
"Groundhog Day" but much scarier is how you could describe director Christopher Landon's horror title. The film follows college student (Jessica Rothe) who is murdered on her birthday only to wake up from the scene to find herself repeating the same day over and over. No matter her actions, her birthday always ends in her death, or does it?
"It"- R
If you haven't seen the remake of the classic Stephen King story, then Halloween weekend is the time to do it. Bill Skarsgard brings the deliciously evil Pennywise the Clown to life in the Andy Muschietti-directed flick, which follows a group of small town children who battle it out against a child-eating demon. The film also includes a cast of stellar child actors, including the celebrated Jaeden Lieberher.
There are also a few less-scary titles movie fans can check out in theaters this weekend. The following films aren't exactly "horror" movies, but they're still worthy of a Halloween screening.
"Suburbicon"- R
It's not likely to gift viewers any jump scares but George Clooney's "Suburbicon" is listed as a mystery crime/drama, which means it is sure to bring the thrills. The movie stars Matt Damon as a father whose life is turn upside down after his wife is killed in a home invasion and he has to fight to protect his son. Julianne Moore and Oscar Isaac also star.
"The Foreigner"- R
Jackie Chan brings his action-film chops to this 2017 thriller. The film stars Chan as a businessman and father who plays a dangerous game with a government official (Pierce Brosnan) after his daughter is killed in a terrorist bombing.
© Copyright IBTimes 2023. All rights reserved.