Horror Movies Coming Out In 2017: Complete List And Trailers For Scary Films Releasing This Year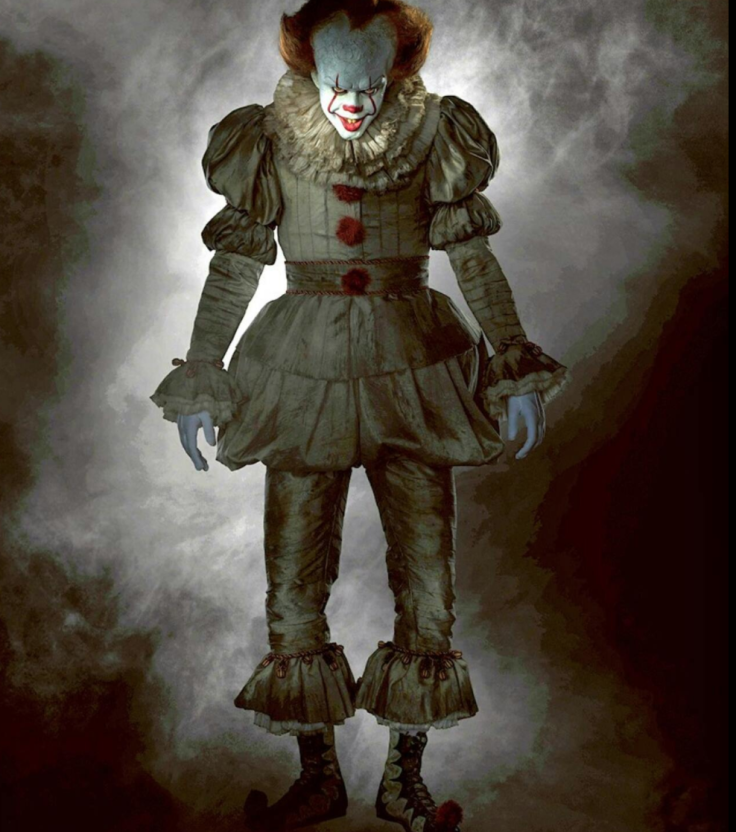 Whose ready for a big (albeit scary) year at the movies? Last year saw the release of the sleeper hit "Don't Breathe" and the blockbuster "The Conjuring 2," and 2017 is shaping up to be equally as intense. Moviegoers have dozens of horror films to pick from in the new year.
From highly anticipated sequels such as "Rings," "Friday the 13th" and the final installment to "Resident Evil," as well as originals "Split" and "The Bye Bye Man," there will be tile for every thrill-seeker coming to theaters. Check out the trailers and full list of horror films releasing in 2017 below:
JANUARY
"The Bye Bye Man" - Jan. 13
If you say or think the Bye Bye Man's name, he'll come for you. When a college-aged couple decides to live off campus together, they run into the mysterious mythology.
"Split" - Jan. 20
M. Night Shyamalan bring this horror film to life. James McAvoy stars as a man with 23 personalities who keeps three teenage girls prisoner.
"Resident Evil: The Final Chapter" - Jan. 27
Sony Pictures presents the final chapter of the "Resident Evil" franchise. The film picks up after the events of "Retribution" with Milla Jovovich's Alice acting as the only human survivor.
FEBRUARY
"Rings" - Feb. 3
Samara isn't done horrifying moviegoers just yet. The ghost girl will return for the sequel "Rings." The film follows a new group of individuals who watch the infamous video, made famous in the 2002 film. One particularly scary scene includes Samara's surprise appearance on an airplane.
"Patient Zero" - Feb. 17
A global pandemic turns humankind into infected beings. A man who can speak to the infected helps the survivors find a cure. The star-studded cast includes Matt Smith, Natalie Dormer, Clive Standen and Stanley Tucci.
"Get Out" - Feb. 24
What starts as an African American man's trip to meet his white girlfriend's family turns horrific when what starts as racial tension results in his discoveries of missing persons in the mysterious suburb.
MARCH
"Raw" - March 10
A vegetarian participates in a carnivorous hazing ritual while attending vet school only to discover her love for meat. This 99-minute feature is directed by Julia Ducournau.
"The Belko Experiment" - March 17
Workers at a non-profit organization get a mysterious message in the middle of a work day that informs them to kill three of their co-workers or risk six others being killed. When they try to evacuate, they learn there are unremovable detonation devices attached to their heads.
"Keep Watching" - March 24
Intruders make a family play a game of life-and-death over the course of one evening. Bella Thorne stars.
MAY
"The Autopsy of Jane Doe" - May 5
A coroner (Brian Cox) and his son (Emile Hirsch) work to solve the case behind an unidentifiable young women's death. After discovering she was bound, poisoned and paralyzed, she seemingly comes back to haunt them.
"Alien: Covenant" - May 19
Ridley Scott continues his "Alien" franchise. The film follows a crew as they travel to a remote planet only to discovers its dark and dangerous world. Michael Fassbender stars.
JUNE
"World War Z 2" - June 9
The sequel to this Brad Pitt thriller is unknown, but it is speculated to possibly be based on plot points from Max Brooks' "World War Z" books not touched upon in the 2013 film. Pitt will reprise his role as lead character Gerry Lane.
AUGUST
"Annabelle 2" - Aug. 11
A dollmaker and his wife welcome several orphans into their home after losing a child only to be tortured by one of his creations. This is a sequel to the 2014 film, "Annabelle."
Read: The true story behind the "Annabelle" film.
SEPTEMBER
"It" - Sept. 8
The release of this horror title could make the creepy clown phenomenon a lot worse. Pennywise the clown returns to torture of group of seven children in a small town in Maine in this adaptation of Stephen King's 1986 novel of the same name.
"Flatliners" - Sept. 29
A group of medical students' "near death" experiments have ghastly consequences. Ellen Page, Nina Dobrev and Kiefer Sutherland, who starred in the original version, make up the cast.
OCTOBER
"Friday the 13th" - Oct. 13
He's back! After a long-awaited return, mass murderer Jason Voorhees will make an appearance in the 2017 reboot. Better yet, the film actually debuts on Friday the 13th.
"Insidious: Chapter 4" - Oct. 20
The plot for the fourth installment is being kept under wraps. You can watch the filmmaker's tarot card teaser above.
"Saw: Legacy" - Oct. 27
Jigsaw has a new game and new ways to die in this sequel, which is also known as "Saw VIII" or "Saw 8."
© Copyright IBTimes 2022. All rights reserved.
FOLLOW MORE IBT NEWS ON THE BELOW CHANNELS