Transgender 6-Year-Old Barred From Girls Restroom At School, Parents Of Coy Mathis File Civil Rights Complaint For First-Grader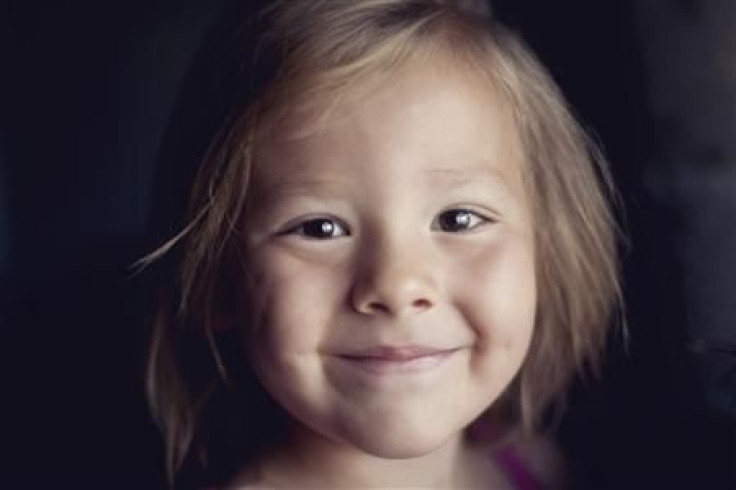 A transgender first-grader, Coy Mathis, was barred from using the girls' restroom at her elementary school in Colorado, leading her parents to file a complaint with the state's civil rights agency.
Mathis was born a boy, but has identified as a female ever since kindergarten at Eagleside Elementary School in the city of Fountain. According to Reuters, with the school's knowledge, Coy had been using the girls' bathroom until late December, when the principal banned her from access. Instead, the principal and school officials ordered the six-year-old to use the boys' restroom, "gender-neutral facilities reserved for employees" or the school's health room, according to her parents.
While the principal wouldn't reconsider, Mathis' parents and lawyer said that singling out Coy as the only girl prohibited from using the girls' bathroom wasn't only stigmatizing, but could be psychologically damaging for child. That's when Kathryn and Jeremy Mathis took legal action and filed a complaint through the New York-based Transgender Legal Defense & Education Fund.
"Since her earliest ability to express herself, she has told the world what would be obvious to anyone who spends a minute with her that she is a little girl," the group's executive director, Michael Silverman, told Reuters. "Forcing Coy to be the only girl in school that has to use a different bathroom from every other student is the equivalent of painting a bull's-eye on her back."
Silverman said the Fountain-Fort Carson School District restroom restrictions for Coy directly violate Colorado's Anti-Discrimination Act. Silverman also said the state Civil Rights Commission requires schools to allow transgender students to use "gender-segregated facilities that are consistent with their gender identity."
In a statement Wednesday, the school said it treated the case "fairly and reasonably." An attorney for the school district said it "took into account not only Coy but other students in the building, their parents, and the future impact a boy with male genitals using a girls' bathroom would have as Coy grew older."
Coy's mother said her daughter was "appalled" at the school ordering her to use the boys' restroom.
"When they first told us what they were going to do, we were very shocked," Kathryn Mathis told Reuters. "She was like, 'Well why would they do that? I'm a girl. Why would I ever go into those other bathrooms, I'm not sick. I'm not a boy. Why would I use those?'"
Meanwhile, Coy Mathis is being home-schooled while the dispute is settled, her parents said, adding no one to their knowledge complained about their daughter using the girls' bathroom at school.
"She very much misses her classroom and her teachers and all of her friends," Mathis said. "She misses the social interaction that she was getting there that is so important to her childhood development."
Coy Mathis is a triplet, with another girl and a boy, in a family of five children.
© Copyright IBTimes 2023. All rights reserved.
FOLLOW MORE IBT NEWS ON THE BELOW CHANNELS