Transgender Rapist Makes Sexual Pass At Inmates After Moving Into Female Prison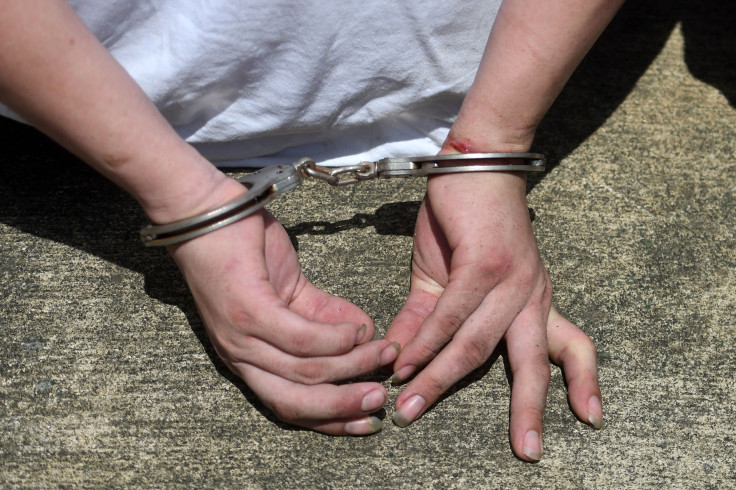 A transgender inmate, in prison for double rape and undergoing a gender reassignment treatment, was isolated from the rest of the female inmates at HM Prison Bronzefield, Surrey, after she made inappropriate advances on them, the Sun reported.
In March 2017, 50-year-old Jessica Winfield was moved to Europe's largest female prison on the outskirts of Ashford from the male-only HM Prison Whitemoor in Cambridgeshire, where she began the transition to become a woman.
Winfield, born as Martin Ponting, was sentenced in 1995 to life imprisonment after she was found guilty of raping two young girls.
Her move to an all female prison came into effect because of a 2009 High Court ruling that allowed transgender prisoners to transfer to different sex jails.
An anonymous source told the Sun how prison bosses were worried that she would try to make a pass on other inmates. Their fears came to pass when Winfield was segregated from the other prisoners last week for the same.
"It beggars belief why a convicted double rapist like Jessica is allowed to mix with females despite still having her p---- intact. Inmates were furious to be lumbered with a convicted rapist in the first place and they're even angrier now," the source said.
The move triggered a negative response from other female inmates, with some even threatening to harm themselves if nothing was done about Winfield's transfer.
Winfield's ex-wife Sharleen Ponting spoke to the Sun about Winfield's transfer and claimed that what happened was inevitable. She even went ahead and called Winfield a predator whose mentality had remain unchanged.
"Whoever thought it was a good idea to put a double rapist in a women's jail was bonkers. He is a dangerous man and it beggars belief why he was allowed to mix with women," she said.

Winfield's brother also spoke to the Sun after the incident and called her a 'menace' to the public and warned them against her.
Speaking to the prisoners' newspaper, Inside Time, in 2007, Winfield had opened up about her sexuality, saying she felt like a female trapped inside a male body.
He further said he changed his name to that of a female to prove it to everyone that he was serious about his gender and he doesn't feel right being a man, the Daily Mail reported.
Interestingly, inmates in the U.K. first earned the right to undergo gender replacement surgery in 1999 following a protracted legal challenge by a prisoner, convicted kidnapper John Pilley, who wanted to change his gender.
Pilley, later known as "Jane Anne," became the first person to undergo gender reassignment surgery when he got his orchidectomy done on the National Health Service, the Independent reported.
Pilley, who was sentenced to life imprisonment after kidnapping taxi-driver, Linda Charlesworth, in 1981 was allowed to wear women's clothing in his jail cell after his reassignment.
© Copyright IBTimes 2023. All rights reserved.