Trayvon Martin Judge Kenneth R. Lester: All About The New George Zimmerman Trial Judge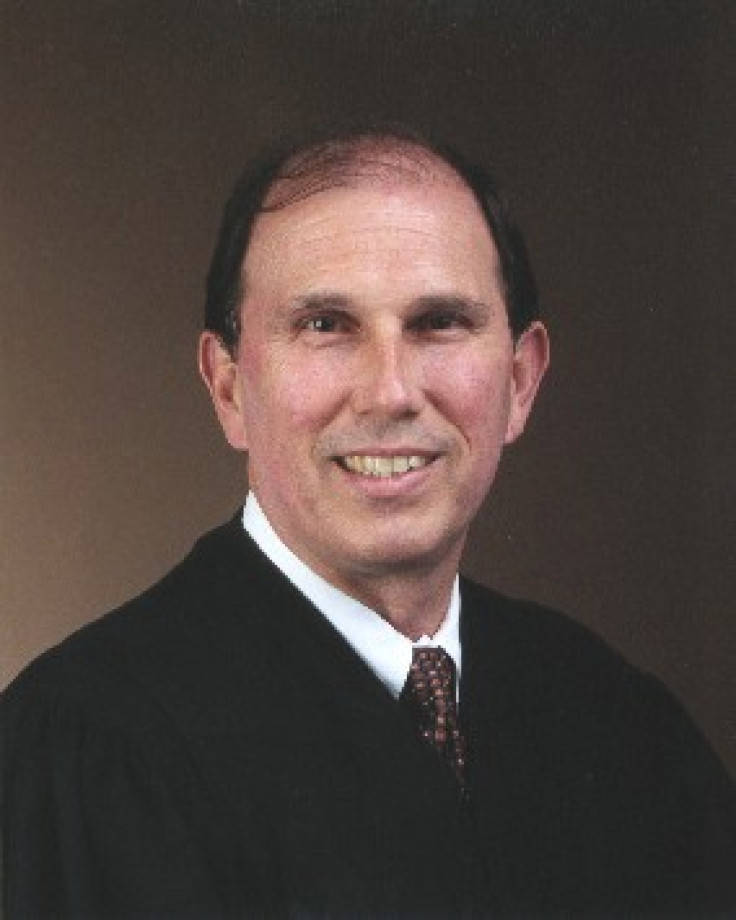 Judge Kenneth R. Lester, Jr., has taken over as the new presiding judge in the trial of George Zimmerman, who faces a second-degree murder charge for the shooting death of Trayvon Martin.
Lester, who has been a judge on the circuit court since 1996, found himself involved in the trial Wednesday after Florida Circuit Judge Jessica Recksiedler, who was presiding over the George Zimmerman trial, stepped down due to a conflict of interest, leaving an opening that needed to be filled by another circuit judge.
The next judge in line to take the case was Judge John D. Galluzzo, be he said he also had a conflict, meaning that the third judge in line to take the case -- namely Mr. Lester -- was given the case.
And his resume shows that Circuit Judge Kenneth R. Lester, Jr., is a good candidate for the job as he has had a long career that saw him serve in a range of court divisions, including Juvenile, Delinquency, Dependency, Probate, Guardianship, Mental Health and Criminal. He is currently assigned to the Circuit Court's Criminal division.
A Vietnam War combat veteran, Judge Kenneth R. Lester, Jr., enlisted with the U.S. Navy while he was in high school. Interestingly, he lives in Sanford, the small Florida town in which George Zimmerman has admitted shooting Trayvon Martin to death on the streets of a gated community.
Lester has been married to his wife Dorothy Sedgwick for 29 years, and the couple have two children, according to his resume. He and his family will likely come under heavy scrutiny as the high-profile case proceeds, much as Judge Lance Ito was subjected to during the murder trial of O.J. Simpson.
One interesting tidbit that may become common knowledge about Judge Kenneth R. Lester, Jr., as the trial continues is the fact that he is a bronze-certified USA Wrestling coach.
Lester's first court appearance in his new role presiding over the Trayvon Martin shooting case will come Friday, April 20 at 9 a.m., at the Criminal Justice Center in Sanford, where he will preside over a bond hearing for George Zimmerman.
Judge Jessica Recksiedler recused herself from Zimmerman's trial on Wednesday after Zimmerman's lawyer brought up a potential conflict of interest related to the professional career of her husband, according to Michelle Kennedy, a spokeswoman for the Eighteenth Judicial Circuit Court in Florida.
Circuit Judge Jessica Recksiedler has executed an order disqualifying herself from further proceedings in the State of Florida v. George Zimmerman. In the three-page Order dated April 18, 2012, Judge Recksiedler made findings that each basis, in and of itself, were 'legally insufficient' for disqualification, Kenned wrote in a Wednesday afternoon email. In addition, the Order further states '[e]ven though this Court finds that neither of these, standing alone, is legally sufficient for disqualification, the cumulative effect of the events and the totality of the circumstances provides a legally sufficient basis for this Court to grant the Motion to Disqualify.'
Recksiedler's husband works with Orlando lawyer Mark NeJame, the Associated Press reports. NeJame was asked to represent George Zimmerman earlier on in the aftermath of the Feb. 26 shooting, which awakened dormant racial tensions across America as the details of Trayvon Martin's death emerged and Zimmerman remained a free man.
NeJame turned down the offer, and now works for CNN as a pundit offering his analysis of the case. But it appears that Trayvon Martin Judge Jessica Reckiedler, who had said she would decide by Friday about whether or not to step down from the case, decided Wednesday that she could not overcome the potential conflict of interest.
The next judge in line to take the case was Judge John D. Galluzzo, who also said he had a conflict, according to Kennedy.
Chief Judge Dickey is in receipt of a Notice of Judicial Conflict from Judge John D. Galluzzo, certifying to Chief Judge Dickey that Judge Galluzzo has a conflict in performing his duties as a circuit judge in any matter in controversy where Mark M. O'Mara is the attorney of record because of their prior business and personal relationship and the requirements of Canon 3E of the Florida Code of Judicial Conduct so the task of heading up the trial of George Zimmerman fell to Judge Kenneth R. Lester, according to Kennedy.
The impacts of this change are not expected to be very far-reaching, as the trial has just begun and Judge Jessica Recksiedler was just named to the Trayvon Martin shooting case after George Zimmerman was arrested and charged with second-degree murder last week.
But any change of presiding judge can result in certain proceedings having to be re-held, changes in strategy on behalf of both defense attorneys and prosecutors and more.
The fallout of Judge Jessica Recksiedler's being replaced by Judge Kenneth R. Lester in the George Zimmerman case will be seen as the trial proceeds.
© Copyright IBTimes 2023. All rights reserved.