Tree Of Life Synagogue Victims Fundraiser By Iranian Immigrant Crosses Half Million
When an Iranian immigrant heard about the mass murder at the Tree of Life Synagogue in Pittsburgh, Pennsylvania, which left 11 people dead, from his Jewish friend, he wanted to make a difference.
Shay Khatiri said he was devastated to learn about the anti-Semitic massacre after he woke up Saturday on his Jewish friend's couch.
"She told me what happened and she was just broken," Khatiri told CNN. "Seeing how upset she was, I wanted to donate to the congregation."
However, when Khatiri gave the issue a second thought, he thought something bigger needed to be done other than just donating a small sum of money for the cause.
"I thought to myself, I could donate $18 or $36 — something like that. But that wouldn't make a huge impact," he said. "If I did something like this, maybe it could go viral and have a huge impact," he added.
The "something" in question was the launching of a GoFundMe campaign with a goal of $50,000.
"An anti-Semite attacked and killed several attendees to a baby's bris at a Pittsburgh synagogue. This fundraiser is meant to help the congregation with the physical damages to the building, as well as the survivors and the victims' families," the fundraiser said.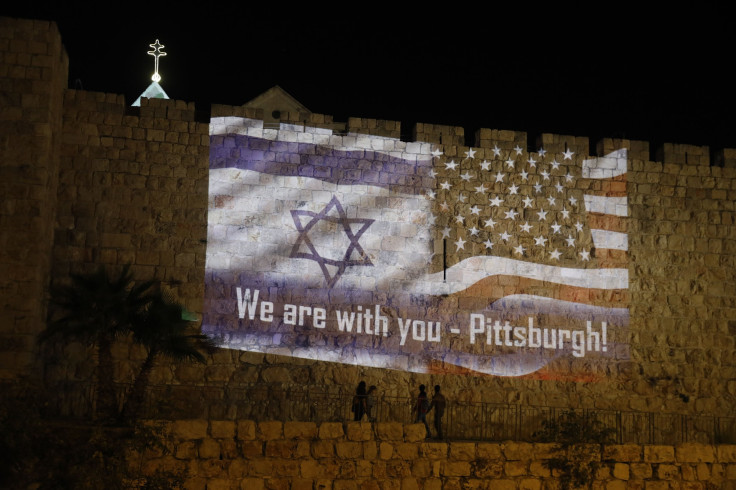 Khatiri's said he was glad he spent a few minutes setting up the fundraiser as it really made a difference.
"It was literally two minutes of my life. Everyone talks about how divided we are. But in such a tragic moment, Americans are always powerful and indivisible in trauma," he said. "Every time something happens, I am reminded of how great this country is."
In less than 24 hours of starting the fundraising campaign, Khatiri's initially set goal was surpassed by an overwhelming pouring in of public donations. The increasing number of donations led Khatiri to set a new goal — $1 million. At the time of writing this article, nearly 10,000 people had the donated to the cause and the amount collected had reached over half a million.
Robert Bowers, the suspected synagogue shooter, was charged with 29 counts — including 11 counts of murdering victims who were exercising their religious beliefs and 11 counts of using a firearm to commit murder.
Hours after the deadly massacre, President Donald Trump asked for the revival of death penalty at a campaign rally in Murphysboro, Illinois, on Saturday.
"When you have crimes like this, whether it's one, or another one on another group, we have to bring back the death penalty," Trump said, the Huffington Post reported. "They have to pay the ultimate price. They can't do this. They can't do this to our country. We must draw a line in the sand and say, 'Never again.'"
"When people do this, they should get the death penalty," Trump added. "Anybody that does a thing like this to innocent people that are in temple or in church — we've had so many incidents with churches — they should be suffering the ultimate price."
© Copyright IBTimes 2023. All rights reserved.