Tribeca Film Festival 2015: First Timer's Guide To Buying Tickets And Attending Movie Screenings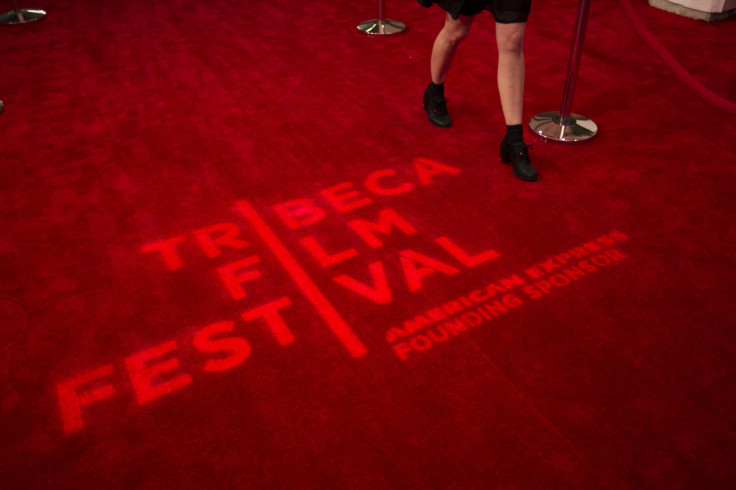 With only days remaining until the start of the Tribeca Film Festival on April 15, this will be your last weekend to pore over dozens of premieres and plan out which movies to catch. Several big-name events like the planned "Goodfellas" cast reunion sold out in seconds, but there are still plenty of seats left to be claimed for other events. Here are a few tips for jumping into your first Tribeca Film Festival experience:
1. When In Doubt, Buy Tickets Early
Several big-event screenings have already sold out, but there's still a chance you can snag one through a third-party vendor like StubHub. Otherwise, your best bet is to buy tickets for any remaining shows you really want to see. Waiting in the Rush Line (trying to buy a ticket right before showtime) is no guarantee you'll get into the theater.
2. Subsequent Screenings Will Have More Tickets Available
Most movies play more than once at the Tribeca Film Festival, so don't trip yourself up if the first screening's already out of tickets. Check for a second or third screening, which would most likely still have tickets available. Unfortunately, there is a risk you won't get to see a post-screening Q-and-A with the cast and crew, but some filmmakers stick around to attend all of their screenings.
3. Matinees Are A Steal
If you can make a movie before 6 p.m. Monday-Friday, you'll save almost half of the cost of ticket for a prime-time weekend or evening show. Tickets are $10 for matinees and $18 for all other shows. Students, seniors and certain downtown residents can save an extra $2 at a nonmatinee show.
4. Come Weather-Prepared
Because you'll want to show up at least one hour before showtime for most screenings to get good seats, prepare to stand outside. April is a tricky time to guess New York City's weather and waiting an hour in the rain could dampen your festival mood.
5. Take A Chance On Movies You Haven't Heard Of
One of the fun parts of a film festival is discovering a gem you never saw a poster or trailer for. Should the movie you tried rushing for sell out, try an alternative, look ahead at the schedule to pull together a back-up plan. You might end up learning something from an inquisitive documentary or catching a movie that will never play on the big screen in New York City again due to distribution issues. Taking a chance on those little movies is half the fun (and you never know who you'll run into also checking out these screenings).
6. Don't Forget The Extra Programming
The Tribeca Film Festival makes heavy use of its 12-day run (April 15-26). In addition to more movies you than you can catch, there's the Tribeca Talks series that brings filmmakers from across the industry to discuss their craft. For tech heads, an all-day symposium about the future of storytelling might pique their interest. There's even a few free events, including a street fair and a free 30th anniversary screening of "Back to the Future" on April 25.
TFF runs April 15-26, 2015, at various New York City locations. Check out the festival's website for the latest details.
© Copyright IBTimes 2023. All rights reserved.