'Kurt Cobain: Montage Of Heck' Shows Nirvana Frontman And Courtney Love In New Light; Top 4 Moments From The SXSW Premiere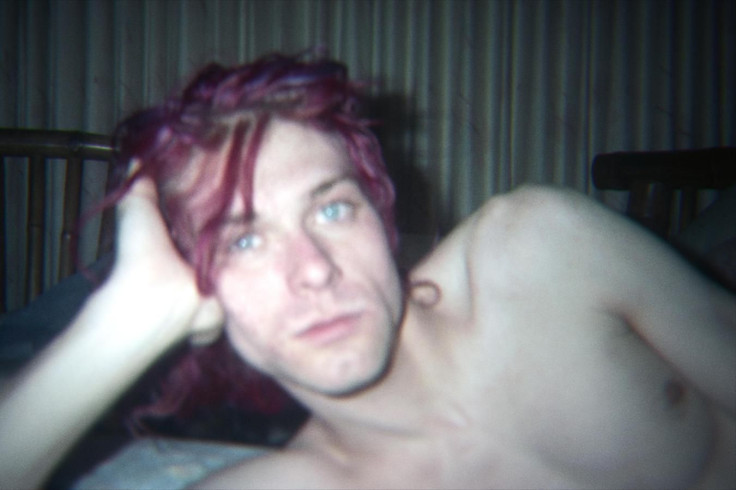 The man, the myth, the legend. To Kurt Cobain's friends and family, he was none of these things. Cobain was a hyperactive and creative goof. He cared deeply for the ones he loved and was admittedly very sensitive, constantly afraid of being laughed at or rejected. It was this sensitive artist who would change the course of rock n' roll history away from power ballads and glamorous costumes into a grungy and visceral sound sung from the pit of the singer's stomach.
Director Brett Morgen devoted eight years to composing hundreds of hours of previously unseen audio and home movies into a personal portait of the artist now playing at the South by Southwest Film Festival, "Kurt Cobain: Montage of Heck." Cobain's friends and family fill in the blank air on the tapes and Morgen uses incredibly intricate animated sequences to illustrate Cobain's words. Of course, there are many montages of Cobain's personal projects and fragments of the culture around him at the time.
Here are a few of the most memorable sequences in the new film:
1. One of Cobain and Courtney Love's first times together in public: In a grainy video, an off-camera voice asks Courtney Love if she's dating guitarist Kurt Cobain. She coyly answers with a "no" and follows up with a "whatever" before walking over to the stage. Someone makes a joke about Love's messy hair and she storms off while Kurt watches with a big grin on his face.
2. Love sets the record straight on Nirvana's canceled tour: Although the public belief was once that the tour was canceled for six months for the band to regroup, in actuality, it was Kurt's decision to do so in order to spend time with his new wife Courtney and binge on heroin in their new apartment.
3. Home movies of Courtney Love and Kurt Cobain playing with daughter Frances Bean: In one of the most light-hearted sequences of the movie, Courtney bathes with Frances as Kurt cracks jokes in a Bob Dylan impression. He says good-bye to his two girls in a high-pitched voice before returning to work on Nirvana's next studio album. It's a side of Kurt Cobain he certainly did not share with interviewers.
4. Love reveals details of an affair – that never took place: In tears, Love recounts how sensitive Kurt was, and at one point had sensed that his wife was going to cheat on him. According to Courtney, the thought of rejection affected Kurt so deeply; he attempted suicide in Rome that ended in a coma.
Extra: During the post-screening Q&A, Morgen revealed Executive Producer Frances Bean Cobain's favorite scene in the movie: the end. Morgen opted to not show a moment of Kurt's death in any way shape or form and rather decided to cut to black. After learning it was Frances' favorite scene, Morgen extended the cut.
"Kurt Cobain: Montage of Heck" will premiere on HBO May 4, 2015. The SXSW Film Festival runs March 13-21. To follow the rest of my coverage, follow me on Twitter @mcastimovies.
© Copyright IBTimes 2023. All rights reserved.