Tribune Publishing's (TPUB) Tech Investor Owners Just Had A Big Win Over Gannett (GCI)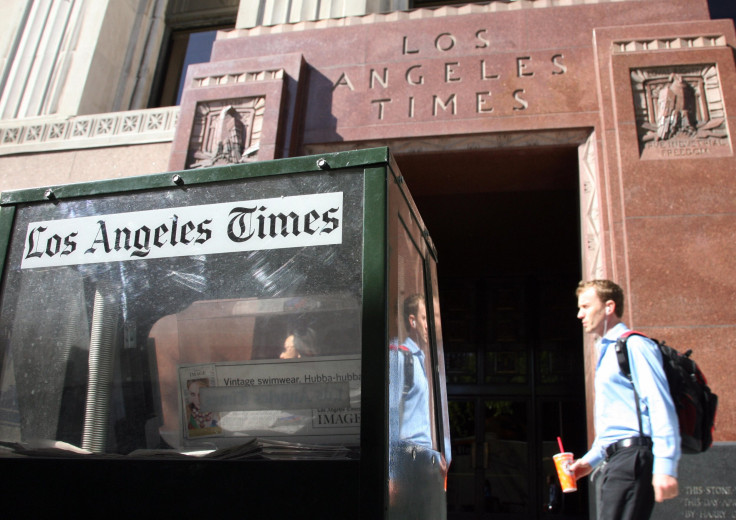 LOS ANGELES — It looks like USA Today is officially not going to be the Los Angeles Times' tomorrow.
During its annual shareholder meeting here Thursday morning, Tribune Publishing, the Times' parent company, won a key victory. Its tech-entrepreneur owner fended off two takeover attempts from Gannett, publisher of USA Today, and won approval of his board slate. This despite opposition from Gannett and several of Tribune's largest institutional investors. Before the meeting, Bloomberg reported, Gannett was likely to pull out of acquisition talks pending the result of the vote, an outcome that seems almost perfunctory at this point.
Now all Tribune chairman Michael Ferro has to do is make the futuristic vision he and the company's new vice chairman and second-largest investor, biotech billionaire Patrick Soon-Shiong, have for the company — which includes artificial intelligence, "machine vision" technology and new bureaus from Rio de Janeiro to Lagos — a promising story about the future of news. Or, Tribune's stock price risks tumbling back down, making it more vulnerable to shareholder pushback, and a more appetizing target for potential acquirers.
In a statement issued during the Thursday morning meeting — which was closed to press, including reporters from the LA Times — the company announced that Ferro's proposed board of directors won election to a one-year term on a preliminary ballot. The company released no other news or additional detail about previously announced proposals during the meeting, which is expected to end at about 11 a.m. PST.
In addition to Ferro and Tribune CEO Justin Dearborn, who recently relocated to Los Angeles from Tribune's Chicago headquarters — with the help of $262,000 in moving expenses authorized by the company — the board includes David Dibble, Philip Franklin, Richard Reck, Donald Tang, Carol Crenshaw and former LA Times publisher Eddy Hartenstein.
"We thank Tribune Publishing shareholders for their support as we continue to execute our strategic transformation and reposition the Company for long-term growth," Ferro said in the statement. "We have a tremendous opportunity at Tribune as we move aggressively to implement the changes necessary to succeed in the current environment and today's results demonstrate that the majority of our voting shareholders agree."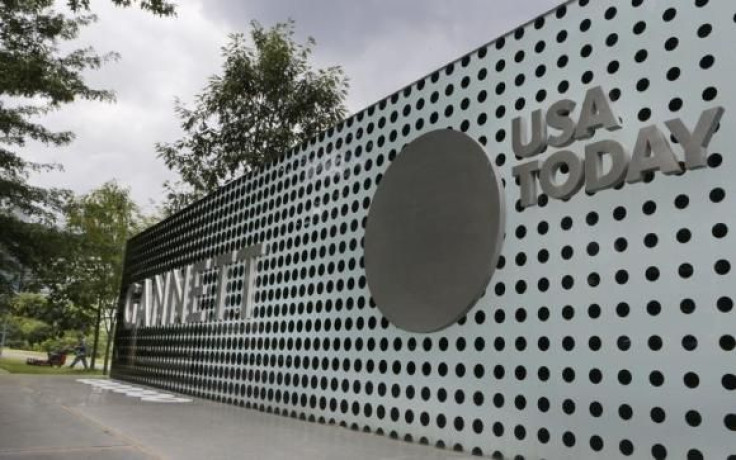 The approval of Ferro's slate was expected, particularly after three shareholder advisory firms, Institutional Shareholder Services Inc., Glass, Lewis & Co., and Egan-Jones all recommended voting in favor of the nominees. Many of Tribune's financial investors and largest shareholders, including Oaktree Capital Management and Towle & Co., wrote strongly worded letters to Tribune opposing its outright rejection of the Gannett offers — the second of which was at a nearly 100 percent premium to Tribune's pre-talks stock price — without what they felt was constructive engagement.
Tribune fired back at Gannett, which it said had made "repeated attempts to mislead Tribune shareholders and seize control of the company" through its characterization of the talks, and called out Oaktree and Towle for not accepting an offer of $15 per share for their outstanding stakes, which was Gannett's second offer.
While Gannett looks likely to move on to softer targets, Ferro still faces potential lawsuits over his decision not to engage with Gannett's offers. Thursday, Capital Structures Reality Advisors filed a complaint against the chairman, alleging that he did not meet his fiduciary duties to investors by "refusing to negotiate in good faith with Gannett."
© Copyright IBTimes 2023. All rights reserved.