Tristan Thompson Admits Fling With Maralee Nichols Lasted Months
KEY POINTS
Tristan Thompson said he and Maralee Nichols hooked up between December last year and March 13
He claimed they only communicated through Snapchat and only discussed when and where they would meet up
Nichols had submitted messages showing Thompson allegedly offering her money to drop her paternity lawsuit against him
Tristan Thompson has opened up about the nature of his relationship with Maralee Nichols, who is claiming that he fathered her newborn son and is suing him for child support.
Thompson, 30, stated in a declaration included in court documents published by Daily Mail Tuesday that he and the personal trainer, 31, had a solely sexual relationship that lasted for months.
In the documents, the Sacramento Kings player insisted that if he is the father of Nichols' son, who was born Dec. 1, the boy was conceived when the two had sex on his 30th birthday in March in Houston, Texas, where she used to live before moving to California ahead of their legal battle.
"Contrary to [Nichols'] many inferences in her declaration, we did not have a serious ongoing relationship," read Thompson's declaration. "We saw each other sporadically between December 2020 and March 13, 2021, and did not have sexual intercourse in California during that time."
Thompson further claimed that Nichols told him she had been involved with other athletes and "understood" that they will only see each other on a "sporadic basis" for "consensual casual sex only."
The NBA player insisted that their relationship was "based on sex" and that they never had any dates "in the traditional sense" at any time. He said they would only exchange messages about where and what time they would meet up and which hotels they would use.
Thompson also stated in the court documents that he and Nichols initiated their past sexual encounters through his secret Snapchat account and "never had any telephone calls, emails, nor did we exchange text messages."
In his filing, the Canada native revealed that his username was blkjesus00 and that they only used Snapchat because it protects their privacy and automatically deletes messages.
"If either one of us would do something to try and save the message, the other party would be notified. I was never notified that [Nichols] saved a message from me," Thompson added. "Given the fact that our relationship was based on sex only, there would be no reason to keep any messages. Snapchat does not retain messages."
Nichols did not indicate in her past filings how she saved her alleged exchanges with Thompson or what messaging program they used, but Snapchat users can manually take a photo of a screen to avoid notifying the other party of a screen capture, E! News noted.
In an August court filing, Nichols submitted text messages purportedly sent between her and Thompson as evidence for her paternity lawsuit against him. Thompson has since denied writing or sending the messages.
The alleged messages show the athlete discussing his potential retirement and offering her money to drop her paternity lawsuit against him. "In terms of support, it will be whatever is required monthly for someone who's unemployed. It's Texas so it will be only a couple hundred dollars," his message allegedly read. "So you're better off taking this [$75,000] I'm offering 'cause you won't get anything near that [when] having a kid with a father who's unemployed."
Nichols and Thompson's ongoing legal dispute is not only about the paternity of the child but also where the case should be handled — California or Texas.
She previously stated in court documents that she planned to give birth in California and argued that Thompson already has two children whose moms live in the state. She also said she believes he "thinks forum shopping in Texas will save him money ultimately in child support."
In his latest declaration, Thompson -- who also shares 3-year-old daughter True with Khloé Kardashian and 5-year-old son Prince with ex Jordan Craig -- accused Nichols of wrongfully attacking him in an attempt to "deter the court from determining the legal issues of where the paternity action should be heard."
He stated that he filed paternity action in Texas because this was "the only place" where he could have conceived a child with her. He also said that he "acknowledged my responsibilities" in the event that DNA testing shows the child is his but does not plan to seek custody or visitation.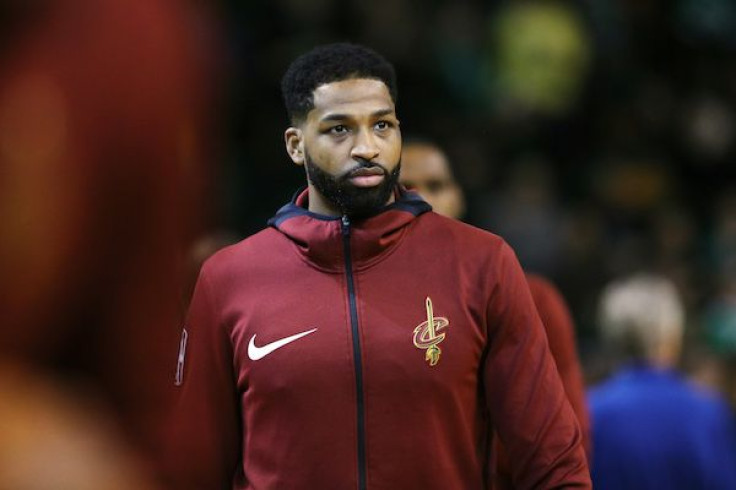 © Copyright IBTimes 2023. All rights reserved.
FOLLOW MORE IBT NEWS ON THE BELOW CHANNELS