'Tron 3' Back On The Map, Garrett Hedlund Will Return, More Production News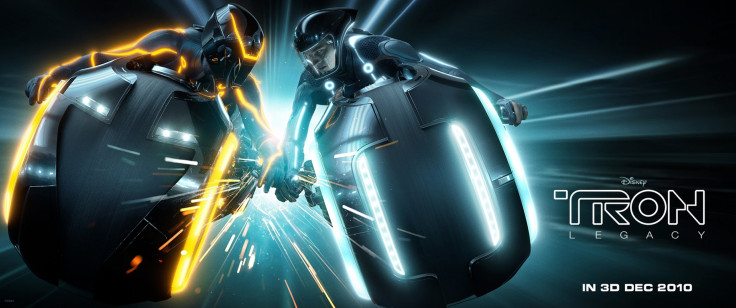 It's been awhile since Disney has made any mention about "Tron 3" the sequel to the 2010 reboot, "Tron: Legacy" and many were unsure when "Tron 3" would begin production. In just over one week, it looks like Disney has focused its priorities back to "Tron 3" with the announcement that Garrett Hedlund will return as Sam Flynn.
While "Tron: Legacy" did not set the world on fire, as Disney was hoping it would, it was successful enough to warrant talks of a sequel and the green-lighting of "Tron: Uprising," an animated series currently in its first season on Disney XD.
"Tron: Legacy" starred Garrett Hedlund as Sam Flynn, the son of Kevin Flynn, played by Jeff Bridges who originally played Kevin Flynn in the original "Tron." Olivia Wilde also starred in "Tron: Legacy," playing the artificial being, Quorra. "Tron: Legacy" grossed over $400 million worldwide on an estimated budget of $170 million, reports Box Offic Mojo. Aside from "Tron: Uprising" there has been little mention about the continuation of the "Tron series and, in particular, "Tron 3" since the 2010 release of "Tron: Legacy."
That all changed just over a week ago when Disney announced plans to work with writer Jesse Wigutow, reports The Hollywood Reporter. Wigutow is working on the latest draft of a script for "Tron 3" reports THR. David DiGilio penned an earlier draft of "Tron 3" and Wigutow is working on polishing that script in order to get it ready for production.
With news of Disney signing Wigutow to work on "Tron 3" fresh on the minds of fans, Garrett Hedlund gave fans even more reason to be excited about the prospects of "Tron 3." Hedlund is currently doing a press tour for his latest movie, "On the Road." Speaking to NextMovie, Hedlund broke the news that he will be returning for "Tron 3." Speaking to NextMovie, Hedlund said, "Disney's very excited. That's about that. You know, yeah, I'm very excited, Disney's very excited."
No news if Bridges or Wilde will return for "Tron 3."
The last piece of the "Tron 3" puzzle involves its director, Joseph Kosinki. Kosinki has been staying busy since directing "Tron: Legacy." While Kosinki was tapped to return for "Tron 3" his work on "Oblivion" kept him away from the project. "Oblivion" a big budget sci-fi movie starring Tom Cruise, will be released in April 2013. Once all of Kosinki's obligations to "Oblivion" are complete, expect even more news and progress updates about "Tron 3" including a possible production schedule and release date.
© Copyright IBTimes 2023. All rights reserved.