Tropical Cyclone Florence: Trump Approves North, South Carolina Emergency Declaration, Evacuations Ordered
More than 1.5 million people living in the coastal areas of North Carolina, South Carolina and Virginia have been asked to evacuate as Hurricane Florence moves toward the Southeast as a Category 4 storm. The hurricane is expected to make a landfall at the coast of the Carolinas on Thursday.
On Monday evening, forecasters predicted the hurricane's path would head toward North Carolina, however, it could still change its direction and affect a large part of the region with heavy rains for several days. The governors of Maryland, Virginia, North Carolina and South Carolina have declared a state of emergency.
President Donald Trump has approved the emergency declaration for North and South Carolina, thus allowing for the mobilization of federal assets to help respond to the hurricane.
"The President's action authorizes the Department of Homeland Security, Federal Emergency Management Agency (FEMA), to coordinate all disaster relief efforts which have the purpose of alleviating the hardship and suffering caused by the emergency on the local population, and to provide appropriate assistance for required emergency measures, authorized under Title V of the Stafford Act, to save lives and to protect property and public health and safety, and to lessen or avert the threat of a catastrophe in all 100 North Carolina counties and the Eastern Band of Cherokee Indians," a release from the White House stated, ABC 11 reported.
"The Storms in the Atlantic are very dangerous. We encourage anyone in the path of these storms to prepare themselves and to heed the warnings of State and Local officials. The Federal Government is closely monitoring and ready to assist. We are with you!" Trump tweeted Monday.
Officials in North Carolina ordered the evacuation of more than 250,000 residents and tourists from the coastal belt Monday.
"We do know we're in the bull's eye. We're using this time to get together all the people we need, the equipment that we need, locating our strategic resources," North Carolina Gov. Roy Cooper said.
South Carolina Gov. Henry McMaster too ordered evacuations for residents and visitors along the coast. To make the eviction process easier, authorities have decided to reverse all eastbound lanes of Interstate 26 into Charleston and U.S. 501 into Myrtle Beach, sending all traffic in one direction — away from the coast, Weather.com reported.
"We know that this evacuation order I'm issuing is going to be inconvenient for some people — it's going to be inconvenient — but we do not want to risk one South Carolina life in this hurricane. So we're willing to suffer some inconvenience," McMaster said at a news conference Monday.
In Virginia, a mandatory evacuation was ordered for parts of the Hampton Roads area and the state's Eastern Shore, where 245,000 people live.
"This is a serious storm, and it's going to affect the entire state of Virginia," Gov. Ralph Northam said adding that residents from Virginia Beach, Hampton, Norfolk and the Middle Peninsula will be evacuated starting Tuesday morning.
According to reports, Langley Air Force Base in Hampton, Virginia, will begin evacuating residents at 6 a.m. EDT, Tuesday.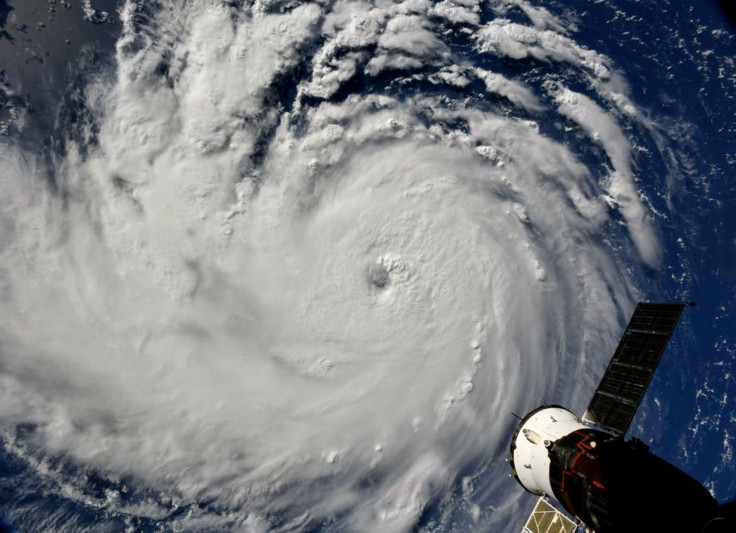 © Copyright IBTimes 2023. All rights reserved.