Tropical Storm Erick Expected To Strengthen To Hurricane By End Of Monday
Tropical Storm Erick, which engulfed the Pacific over the weekend, is expected to grow to a hurricane before hitting any land.
Erick began taking shape over the weekend when a tropical depression formed over 1,000 miles off the coast of Southern California, near Baja, forming Saturday morning before strengthening to a tropical storm by Sunday.
The expectation from forecasters is that the storm will strengthen into a hurricane by the end of Monday.
"Maximum sustained winds are near 40 mph (65 km/h) with higher gusts," the National Hurricane Center said in a public advisory. "Strengthening is forecast, and Erick is expected to become a hurricane on Monday with continued strengthening through Tuesday."
Given that Erick has stayed in an area of the Pacific with warm water and low wind shear, it's expected to gain plenty of strength before possibly hitting Hawaii on Friday.
"There is a high chance that Erick will become a major hurricane with maximum sustained winds of at least 111 mph as the week progresses," AccuWeather Senior Meteorologist Alex Sosnowski said.
That said, forecasters also believe that as Erick begins moving west, it could go back down to a tropical storm before it hits populated areas. This would be good news for Hawaii, though the islands would still have to contend with plenty of rain and strong winds from a tropical storm.
If Erick does become a hurricane, it will be the third major storm of the season in the Pacific after Alvin and Barbara.
Another could even be on the way, as a second tropical depression has formed behind Erick. It began forming off the coast of Mexico on Sunday and forecasters believe it could become a hurricane within three days.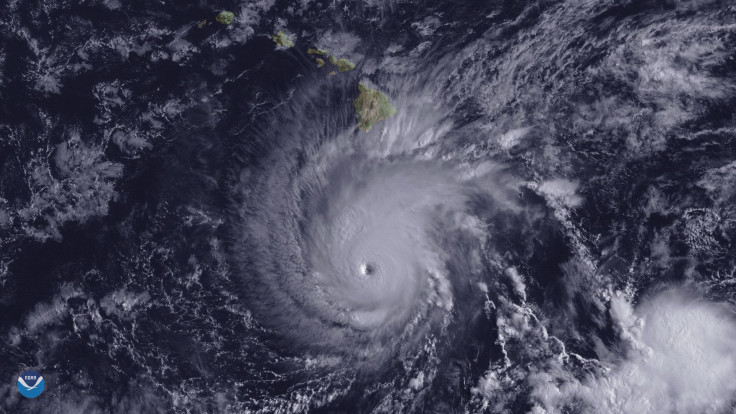 © Copyright IBTimes 2023. All rights reserved.