Tropical Storm Gordon Threatens Gulf Coast, Louisiana Declares Emergency
Tropical Storm Gordon moved quickly across the eastern Gulf of Mexico on Monday, prompting emergency operation centers to be activated from Florida to Louisiana.
As the storm is expected to make landfall as a hurricane on Tuesday, Louisiana Gov. John Bel Edwards declared a state of emergency Monday evening. In anticipation of heavy rains and strong winds, 200 National Guard troops will be deployed to southeastern Louisiana on Tuesday, he said.
He added that southeastern Louisiana could witness 4 to 6 inches of rain and storm surges of 3 to 5 feet Tuesday. He asked the residents to be prepared for the storm to shift west.
The National Hurricane Center in Miami said Monday evening that the storm is expected to be a hurricane when it reaches coastal Mississippi and Louisiana sometime late Tuesday. A hurricane warning is in effect from the mouth of the Pearl River in Mississippi to the Alabama-Florida border.
"The deepest water will occur along the immediate coast near and to the east of the landfall location, where the surge will be accompanied by large waves," the center said.
New Orleans Mayor LaToya Cantrell called for a voluntary evacuation of parts of the city including the Venetian Isles, Lake Saint Catherine and Irish Bayou areas.
"People need to be cautious. There could be scattered areas with power and communications outages because of these winds," said Collin Arnold, director of the New Orleans Office of Homeland Security and Emergency Preparedness, adding that winds could reach 60 to 70 mph, local daily NOLA reported.
Several school districts in southern Louisiana decided to remain closed Tuesday. Officials with the Sewerage and Water Board, which operates New Orleans' drainage pumps, said 116 out of the utility's total 120 pumps are available for use.
"The Sewerage & Water Board is ready for this event. We've been preparing all hurricane season and making a concerted effort to prepare since last week," said David Callahan, the board's interim executive director.
Joseph Sensebe, its operations manager, said the system could handle between 2 and 3 inches of water within an hour.
"Typically, once we exceed probably 2 to 3 inches in an hour, then the system exceeds its design capacity and that's when we start to see street flooding," he said.
"We've had a rainy period leading up to this system. That's not a good thing and it's something that we factor in when issuing local warnings. The ground is a little saturated and excessive rain could cause some flooding issues," Fred Zeigler, a meteorologist with the National Weather Service in Slidell, said, Weather.com reported.
The storm threat comes amid major flooding in the Midwest. Due to the storm, flash flood warnings were issued from Kansas to Nebraska, stretching to portions of Iowa and northern Illinois.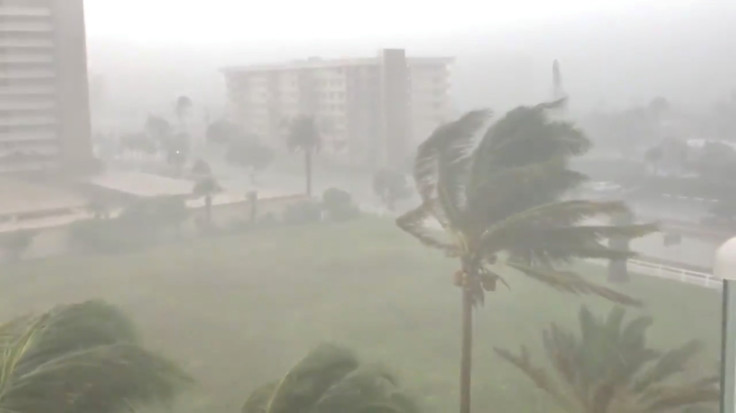 © Copyright IBTimes 2023. All rights reserved.