Troye Sivan Is Aware He Looks Just Like Saoirse Ronan
Troye Sivan's new single comes out soon, but it's not the song people are talking about. The 24-year-old South African-born singer released a promotional photo Sunday for his new single, "Take Yourself Home," without realizing it strongly parallels the movie poster for Greta Gerwig's 2018 Oscar-nominated film "Lady Bird."
Shortly after he posted the initial photo on Twitter to promote his upcoming music, scheduled to release April 1, his fans were quick to point out the similarities between Sivan's profile and that of Saoirse Ronan, who starred in "Lady Bird."
It didn't take long for Sivan to realize how right his fans were, and he acknowledged once again through Twitter that his fans indeed have a point.
"You know when you release that single cover artwork and then you realize only after the fact, that it looks exactly like a movie poster…" Sivan said in a video posted Sunday.
One of Sivan's fans even jokingly commented on his tweet asking, "how was it kissing Timothée Chalamet," Ronan's "Lady Bird" co-star.
While others quickly created fake posters for "Lady Bird" with Sivan's face or titled the "Lady Bird" poster with the name of his new single.
Now, it seems Sivan has fully embraced his movie star doppelganger, addressing the similarities by joking that he should just "claim that the whole project was creative directed by Greta Gerwig."
He even decided to address Ronan's fans himself, posting the photo again and adding, "Hello my ronanisers, it's me...pop QUEEN Saoirse Ronan."
Sivan hasn't released an album since "Bloom" in 2018. This will also be his first single since his duet with Lauv in January 2019, "i'm so tired." He released a sneak peek of the new song March 21 in a short clip, Billboard reported.
Since Ronan is not on most social media, it is not known whether she has seen the comparisons yet.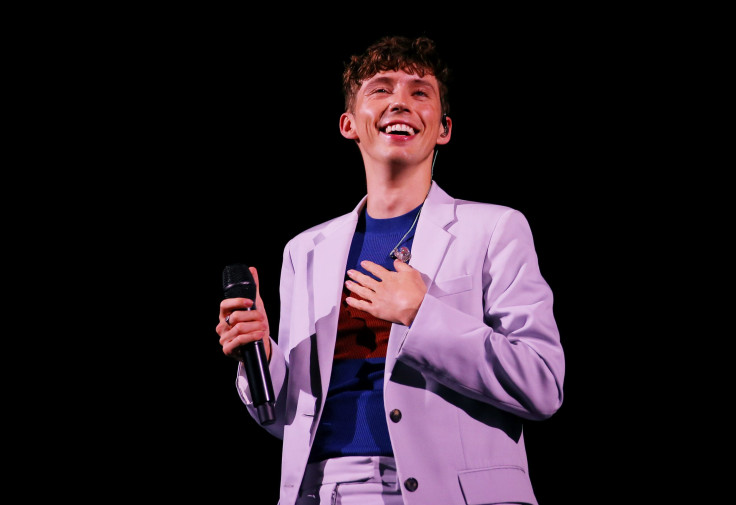 © Copyright IBTimes 2023. All rights reserved.