Trump Blasts Dr. Fauci Over Coronavirus Reopening Warning: 'Not An Acceptable Answer'
KEY POINTS
Trump now sees Dr. Fauci as a roadblock to his aim of reopening the country to business despite COVID-19 continuing to rage
He assailed Dr. Fauci for opposing this move of his
"To me it's not an acceptable answer, especially when it comes to schools," Trump said
The rift between president Donald Trump and Dr. Anthony Fauci, America's top infectious disease expert, continues to widen with the president assailing Dr. Fauci for warning resolutely against the early reopening of schools and businesses.
On Tuesday, Dr. Fauci warned the Senate Health, Education, Labor and Pensions Committee via video conference that states and cities face dire consequences if they reopen for business too quickly. He again urged states not to reopen until they know they have the capabilities to cope with the inevitable jump in coronavirus infection cases resulting from their easing stay-at-home orders.
Dr. Fauci also said it's a "bridge too far" for schools to expect a vaccine for COVID-19 by the time students return to school in the fall. He was, however, optimistic a vaccine might be developed and ready for use by either 2021 or 2022.
"My concern that if some areas -- cities, states or what have you -- jump over those various checkpoints and prematurely open up, without having the capability of being able to respond effectively and efficiently, my concern is we will start to see little spikes that might turn into outbreaks," said Dr. Fauci to the senators.
"There is a real risk that you will trigger an outbreak that you may not be able to control, which in fact, paradoxically, will set you back, not only leading to some suffering and death that could be avoided but could even set you back on the road to try to get economic recovery."
Trump was none too pleased with Dr. Fauci's candid responses and said so Wednesday.
"I was surprised by his answer, actually," said Trump. "It's just -- to me it's not an acceptable answer, especially when it comes to schools."
"He wants to play all sides of the equation," said Trump of the doctor during a meeting with the governors of Colorado and North Dakota.
For his part, Trump keeps insisting schools will reopen in the fall, despite many schools and universities not prepared to do so without the reassurance of widespread testing for the coronavirus.
"We're opening our country," declared Trump at the White House. "People want it open. The schools are going to be open."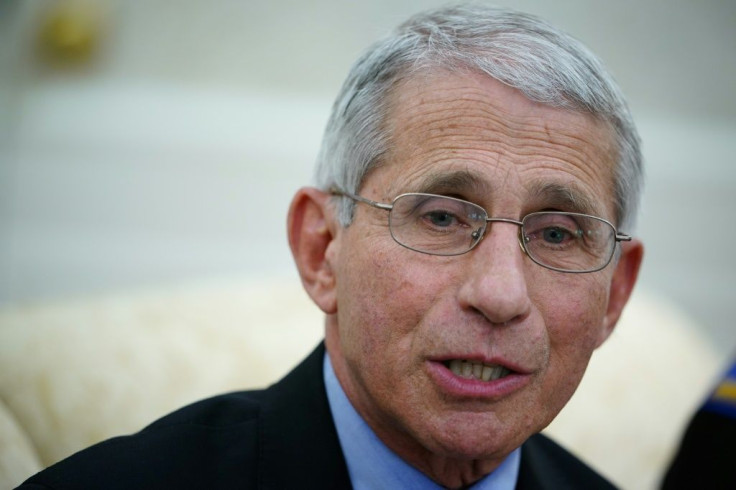 © Copyright IBTimes 2023. All rights reserved.